Receiving an Amazon drone delivery from heaven is closer to becoming a reality. The FAA said Monday it had granted Amazon approval to deliver packages with drones. Amazon said the license is an essential step, but added that it is still flying and testing the drones. However, they did not say when they expected the drones to make deliveries to customers.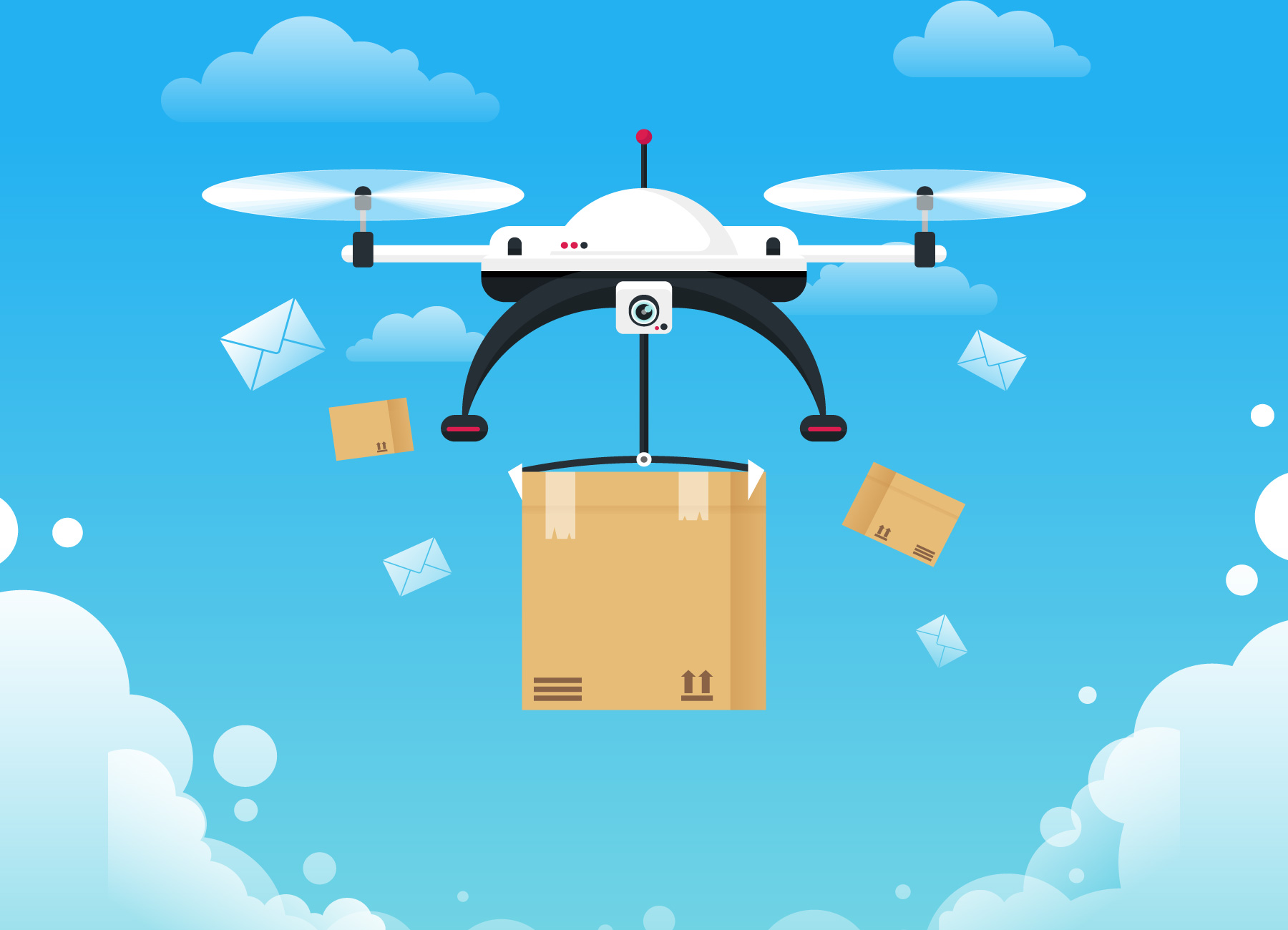 The online shopping giant has been working on drone delivery for years, but regulatory hurdles have held it back. In December, the Amazon CEO said that drones would fly into customers' homes in five years in a television interview.
Last year, Amazon introduced autonomous drones that are fully electric, can carry 5 pounds of the merchandise, and are designed to deliver items in 30 minutes by dropping them in a backyard. Seattle-based Amazon is the third drone delivery service to gain flight approval, the FAA said. The courier company UPS and a company owned by the search giant Google got a license last year.
Amazon Delivery Drones Gets FAA License
The FAA awarded Amazon an experimental certificate of airworthiness to the company's logistics division. The certificate allowed Amazon to fly drones for crew development and training. According to a competent E-Commerce Application Development Agency, the retailer applied for the first time after announcing its plans to enter the UAV delivery business.
Last year, UPS obtained the FAA's first full "Part 135 Standard" certification – The Alphabet Wing Aviation LLC spinoff received a Part 135 Single Pilot Airline Certificate for Drone Operations in April 2019. Also, Prime Air was approved to fly Research and development missions in authorized flight areas.
Amazon's FAA nod may reveal the agency's enthusiasm for expanding delivery drone testing. The FAA drone released a proposal that allows the agency more flexibility to create new types of certificates based on specific roles as drone technology evolves. Moreover, some E-commerce app developers recognize the growth of the FAA's drone delivery as an example. The latest Prime Air drone has 15 miles and can carry packages weighing less than 5 pounds.
Amazon Drone Delivery Worldwide
The FAA allows commercial drones for delivery services. Drone flight is still restricted to line of sight, making drone delivery less efficient and not possible in all areas.
According to a leading company, Zazz clutch review includes reports that Uber is testing drone food delivery. Google, FedEx, Intel, and Qualcomm are working with the Department of Transportation on commercial trials of drone delivery services.
Fortune reports claim that Amazon, Target, Walmart, and many other companies will use great lengths to incorporate. Also, large companies have included drone delivery services in their long-term strategic and logistics plans.
Societal Benefits of Amazon Drone Delivery
Economies
The hardest part of any drone delivery challenge is the final part called "the last mile." This part of the delivery route is from the warehouse to the customer's home or office. It can be longer or shorter than a physical mile; however, it is the last leg of the journey. As per Magento developers, drone delivery is faster and saves money on fuel costs. Moreover, it saves commercial vehicle fleet maintenance and labor costs for human drivers.
Pollution Reduction
Delivery drones fly on battery power. If the batteries are recharged using renewable energy systems, such as solar energy, the air flight is free of pollution. The only downside to using drones is that they make a humming noise when they fly. The drone is not in production yet; however, the design is spectacular. Delivering solar-powered drones and the silent flight is a cool idea that takes this whole concept to the next level.
FAA Drone Regulation – Get A Quick Glimpse
The Federal Aviation Administration (FAA) has several regulations that have hampered the drone market's growth. The most prevalent of these restrictions is known colloquially as the "line of sight rule," which requires drone operators to keep the uncrewed aircraft insight.
It eliminates any potential applications for drones in the delivery space, as the need to keep a drone in view at all times defeats the purpose of shipping a drone to drop off a delivery at a customer's home. But there are many FAA drone regulations for recreational and commercial use.
Wrapping up
Drone delivery is a sector of the market that is still in its infancy. Major players like Amazon, Google, Uber, and others are making significant investments to prepare for widespread deployments.
The FAA's drone regulation on Amazon robot delivery is restrictive. However, this is slowly improving. There are many potentially huge markets.
Also, there are many ways that entrepreneurs can make money by flying commercial drones for delivery services. They can provide support services to the fast-emerging industrial sector. Also, if you have any questions related to an Amazon drone delivery, let's discuss with us, our experts will connect you.