Unprecedented times called for unprecedented measures in the form of mobile applications. The COVID-19 pandemic forced people all over the world to lead a sedentary lifestyle & to entertain themselves at home. Consequently, the App Store witnessed an all-time high in the number of applications downloaded. The trend indicates that iOS app development companies have started focusing on designing exotic mobile applications to attract users and stay ahead of their competitors. The increased demand is also pushing app development companies to come up with more creative & innovative ideas.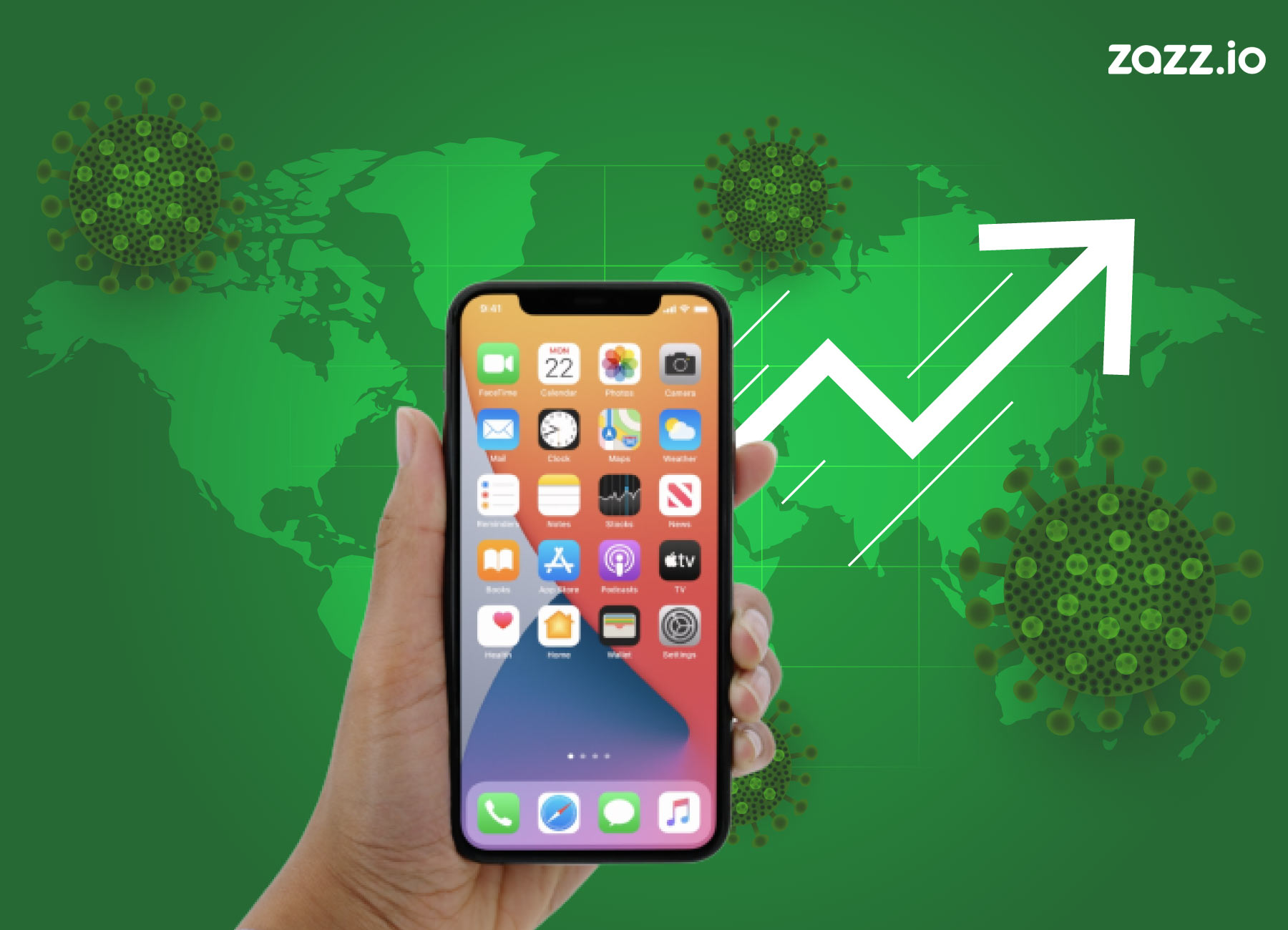 What's more, statistics reveal that mobile app usage has experienced a whopping upsurge in recent months. React Native System, launched in 2015, is a sought-after mobile app development technology that is gaining high traction among developers &d app enthusiasts alike.
Let's Check The Detailed Data by Analytics Firm Sensor Tower
Sensor Tower has reported that 2020 has been a historic year for mobile application development across the globe. A whopping $100 billion was spent on developing mobile apps and games & marking the first time such an amount has been reached in a single year. This massive investment is testament to the increasing importance of the mobile app market.
Sensor Tower also revealed that consumers spent about $407.6 million on app development across the Apple App Store and Google Play. During the Christmas period, mobile spending accounted for an average of 4.5% of the month's total expenditure & with an estimated global spend of almost $9 billion from December 1 to December 27. An impressive 27% increase in spending on mobile games was observed, which rose from $232.4 million in 2019 to $295.6 million in 2020.
These figures reflect the growing dominance of the mobile app industry, which shows no signs of slowing down. With billions of dollars being invested in app development & consumers spending millions on mobile games, these impressive figures confirm that mobile apps & games will continue to play a vital role in the global tech industry moving forward.
Games are Considered Superior Over Other Entertainment Categories
With the exponential growth of mobile technology, it comes as no surprise that the world's largest app stores are brimming with entertainment-related content. According to recent data, the App Store boasts an astounding 19.3 million entertainment apps, with non-game applications accounting for over 21% of this number. Meanwhile, Google Play places a heavy emphasis on entertainment, with its total of 4.3 million apps accounting for 18.5% of all revenue generated.
Moreover, the popular video-sharing app TikTok has made waves in terms of consumer spending & netting an impressive $4.7 million in global revenue on Christmas day alone.
Also Read: Tiktok Ban By The USA Government: A Threat To App Development Agencies
While Android devices may dominate in popularity, when we talk about app revenue, iOS reigns supreme. A recent comparison of Apple's App Store and Google Play reveals some staggering statistics. Apple's platform generated a whopping $278.6 million in expenditure, which accounts for 68.4% of the total revenue.
Furthermore, Google Play generated $129 million, roughly 33% of the total revenue. These figures highlight the significant difference in profit between the two platforms & the dominance of iOS in the app market.
Probable Reasons for The Hike in iOS Revenue
The iOS operating system has always been a popular choice among smartphone users due to its advanced features, ease-of-use, & compatibility. On the flip side, many Android app developers have been struggling to keep up with the competition, lacking crucial features such as mobility, collaboration & enterprise management applications.
Over the holiday season, many developers are set to reap the rewards of Apple's decision to charge them a reduced 15% commission rate, well before the expected start date of January 1st. This move comes as a surprise U-turn from Apple, who announced it back in November, strategically avoiding potential antitrust action.
As we move forward, it will be interesting to see how these two tech giants continue to outdo each other in terms of innovation, user experience & market dominance. If you are looking to come into this market, work with a reputable Android & iOS app development company and take their expertise.
Summary
Sensor Tower's data confirms what Zazz already suspected, iOS mobile applications are ruling the market with their popularity among users. The competition is quite fierce between iOS & Android, with the latter needing to improve their optimization game to keep up. It's no wonder that iOS is growing rapidly, as they continue to impress users with their innovation & user-friendly features.
This blog serves as a testament to their unparalleled user engagement. You must hire app developers to be in line with the rising pace of app development. If you have any questions or doubts, we'd be more than happy to assist you in any way possible. As experts in the field, Zazz is always here to help.