Mobile apps are unrivaled when it comes to increasing revenue and ensuring the growth of any business in this digital age. Have a look at Zazz, which comes under the "top 10 mobile app development companies in Singapore," so that you can make an informed decision.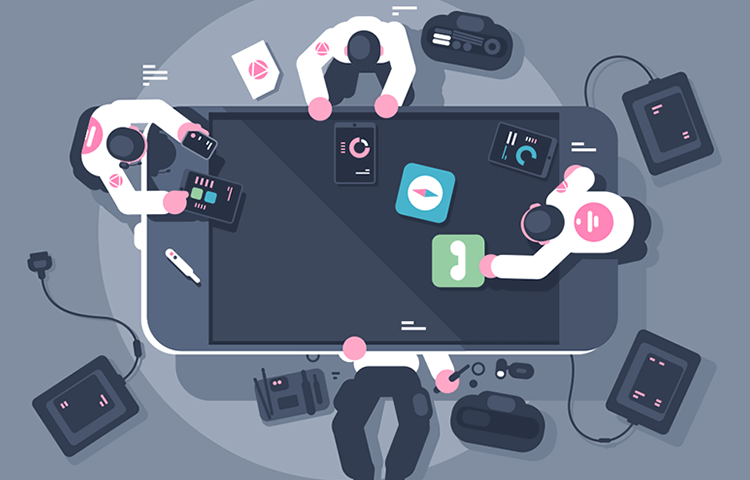 The world is becoming increasingly mobile. This poses an important question for companies: how do they want to reach potential customers on mobile devices? Is a mobile-optimized website sufficient, or does it need a specially developed mobile app? The strategy decides!
The question of whether a company should either rely on a mobile website or a native app is no longer an issue today. Because every company should have a website optimized for mobile Internet access today. The reason is obvious: a website can be reached at any time, and an app must first be found in the app store. Responsive design also plays a major role in terms of findability. Because Google and other search engines now pay attention to whether a website is also displayed well on mobile.
Companies that do not take this into account are relegated to the bottom of the rankings. So the only question is whether companies should afford an app in addition to the mobile website. The benefits should be carefully weighed up in advance.
The Advantages Of A Mobile App
Thanks to static layouts, only dynamic content needs to be loaded. The users benefit from faster loading times and consume less data volume.
Push messages can always keep users up to date.
Apps can access the functions and content of the end device. Whether a camera or GPS data – correctly integrated, the user experience can be increased.
Content can also be made available offline in an app.
Using social media integrations, content can be shared quickly and easily on social networks or via messenger.
A device-specific added value can be offered via localization and real-time activities.
Apps are more engaging than mobile websites: users spend 18x more time in apps than on mobile websites.
Mobile Technologies – What are the Opportunities and Benefits?
One of the most obvious, but also the most important features of mobile technologies is improved access to information – with mobile devices, information from the Internet or the company network can be called up from any location. This allows decisions to be made more quickly.
If a decision has to be made, the relevant employee does not have to go to the computer first, but can also view the relevant data on the go and make the decision that is required. Smartphones and tablets can offer great added value, especially when it comes to making unpredictable, prompt decisions in exceptional situations. This can also shorten the throughput time of processes – tasks such as processing vacation requests can also be completed on the go.
In addition to improved access, the quality of the information is also increased. On the one hand, this can be done by adapting the information to the context of the respective employee, for example by integrating location-based information. On the other hand, this is done using real-time information.
For example, sales representatives can call up information about customers on-site and enter new data directly into the company systems and do not have to go to the office first. In this way, customer requests can be processed faster and the up-to-dateness of customer data increases.
Additional Services
In addition to the faster processing of customer requests created by sales representatives, additional services can also be offered to customers. For example, insurance companies can provide their customers with apps that can be used to report claims. For customers, this results in a simplified and faster recording of damage as well as faster processing of applications, which results in increased customer satisfaction.
From a mobile app development company's perspective, media breaks are avoided – the processes can be increasingly digitized. This avoids sources of error, for example when entering data repeatedly into the system, and saves costs, such as printing and postage costs, and shortens the throughput time of processes.
Another advantage is the greater flexibility of the employees. With mobile technologies, your employees can work anywhere and at any time – the office is always in their pockets and "idle times", such as occur during train journeys or flights, can be used effectively. This effective use of these "idle times" in turn increases the efficiency and productivity of the employees.
These aspects and the fact that the employees' desire to use the technologies that are used privately (such as smartphones and tablets) during work are fulfilled, which improves employee satisfaction. Mobile devices and applications offer a high level of user comfort and intuitive operation.
Ultimately, it should not be forgotten that mobile technologies improve communication and collaboration – both within the company and with external customers or suppliers.
Validate your App With The Right Apps Development Companies Singapore
The top 10 mobile app development companies in Singapore are becoming increasingly significant for companies to adapt to an application strategy that will help businesses realize the impact of application technology and how beneficial it is. Today, Singapore is a practical and perfect haven that offers low-cost application development compared to other countries. Hopefully this article has provided an insight into mobile app development companies in Singapore, to further assist in selecting the best company to outsource app development in Singapore.
However, as a security measure, you should always examine factors such as the experience of the development company, your target audience, and even your business model. Overall, the aim here is to ensure you get a competent app development company in Singapore that can extend quality services to you as far as web and mobile application development.