The advancement of eCommerce has remarkably revolutionized an enterprise's way of business. Today, online trading is accelerated, swiftly evolving. The competition is at its utmost, and traders are looking for rare ways to bolster their markets and potency. That's when ERP software comes to the rescue.
Nowadays, market players know how to revamp their business processes to gain long-term prosperity, detect supply capabilities, curb costs, and discover new ways to engage and retain consumers, which can only be done by eCommerce ERP integration.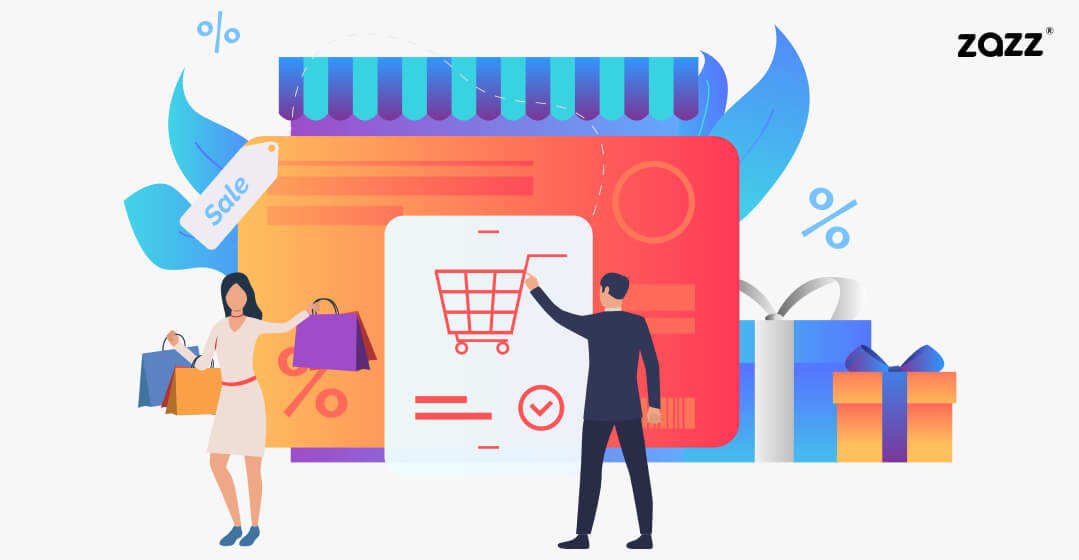 ERP for eCommerce is nothing short of a blessing, and the advantages it puts forward when infused with eCommerce open the door for groundbreaking possibilities. For this reason, enterprises are reaching out to companies providing ERP integration services to streamline their business operations.
This informative blog will weigh on the benefits of integrating eCommerce with ERP software and how it can help you streamline your business functioning effectively. It'll also cover off the best eCommerce ERP solutions necessary to turn your eCommerce store into a perfect one.
The Logic Behind eCommerce and ERP Integration?
Generally, enterprises ignore eCommerce and ERP integration requirements, considering the cost and business hindrances caused by the need to restructure their legacy systems. Nevertheless, it is worth the cost when you spot the game-changing business outcomes that come with this integration.
When you infuse the eCommerce distribution chain with your ERP software, it empowers you to operate even more adeptly as an enterprise. The major types of data, like stock availability, tracking/shipping orders, customers' data, products, and inventory, are connected to your systems to meet the needs faster.
Without eCommerce and ERP integration, there's always a chance of blunder in the shipment process, resulting in losing out on customers. Brick and mortar retailers have already noticed their businesses diminishing, and the modern operators are laying hold of the market shares with ease.
The need for eCommerce and ERP integration is evident because it can provide flexibility to an enterprise and let go of vital resources to focus on more value-adding tasks. This is why forward-looking businesses are reaching out for a reliable eCommerce app development company to streamline their business operations.
Seven Compelling Business Benefits of Integrating ERP with eCommerce
The fruitful benefits of infusing ERP for eCommerce sites and apps are split into two clear-cut groups:
Customer Satisfaction;
Amplified control and diminished operational costs for your enterprise.
A. Superior Customer Satisfaction
Trust and Reliability
When a consumer orders a product, only to find out later that it's not in stock, or a B2B consumer gets one rate from your agent and a different rate from the eCommerce website, it results in annoyance all over. That's when ERP software integration comes as a saviour.
With B2B eCommerce and ERP integration, consumers will learn that the details and rates on your site are always correct, resulting in generating trust and reliance, and are ready to carry out business with you.
Fetch Real-Time Data 24/7
Integration of ERP software with your eCommerce website will enable customers to have access to fetch live data at any point of the day. They can look over the stock levels and also see the accurate status of their ordered products at any time.
Therefore, the forward-looking enterprises are reaching out to companies providing top-notch UI/UX app development services to satisfy their users by offering cutting-edge and easy-to-use functionalities in their application for a matchless business experience.
Self-Sufficient and Empowered Consumers
With ERP software integration, it is easier to learn about the product status. B2B consumers already have personalized data together with fixed rates, account review, and purchase history. Integrating B2B, eCommerce, and ERP eliminates the need to deal with consumers who need assistance or explore opportunities for growth.
B. Booming Control and Trimmed Costs for Your Enterprise
Automating Mundane Tasks and Lowering Human Errors
When eCommerce is integrated with ERP software, daunting tasks such as pricing, product data, and inventory levels are maintained automatically, thus saving time and effort. The capabilities of automation and integration consist of:
Entering data manually often leads to errors. But with eCommerce ERP software integration, it can eliminate effortlessly, as it cross-checks figures and certifies incoming data.
Integrated ERP software allows for better access to live data, ordering alerts and labor cost reduction.
The need for paperwork is lessened as information is securely stored in enterprise databases, and everyone in need of the data can acquire it instantly without any fuss.
Increased Productivity
ERP software is well-known for its potentiality to amplify business efficiency by bridging diverse workflows and automating the process of information transfer. This again reduces error, time, and energy. The order accomplishment cycle can start in no time, excellently accelerating your turnaround time.
Cost-Efficient Inventory Management
Every enterprise is exploring diverse and exceptional ways to maximize revenue. The techniques in which ERP software integration solutions can help eCommerce businesses are noteworthy.
Since the online sales are automatically updated in the ERP software system, businesses can strategize purchasing a way more perfectly. They'll get to know about the demanding products that are selling like hotcakes, the order quantity to reduce returns and waste costs, or about the products which aren't in stock, resulting in higher ROI.
Refined Control and Business Accuracy
Integrating eCommerce with ERP systems aids enterprises to get a refined and well-defined control of their businesses, resulting in gaining a competitive edge. This is why progressive enterprises are reaching out to companies providing enterprise application development services. 
Streamlining the workflow between an eCommerce platform &an ERP system is pivotal for sales personnel to effectively market products with confidence and accuracy. By doing so, businesses can gain better insight into their operations and enhance their overall operational control. With the help of a reliable eCommerce app development company, organizations can efficiently establish this seamless integration for optimized business outcomes. Having a well-established workflow between these two systems can enhance sales, streamline operations & empower the leadership team with better control.
The Best eCommerce ERP Solutions
You need to secure an eCommerce-based ERP solution for systematic and well-organized management that encompasses all the needed services for enhanced quality control and excellent data security.
There are many ERP solutions in the market, and picking the best out of the lot might be a difficult job for you. Hence, we've picked the four best eCommerce ERP solutions for you so that you can opt for superior and improved ERP software for your online business.
Brightpearl is a cloud-based ERP software model specifically crafted for wholesalers and retailers, regardless of the magnitude of the business. It helps to automate the back-end and effectively holds the trader's attention on the consumers and the business planning.
Brightpearl puts forward live financial insights of the enterprise together with the inventory sales and purchases. Hence, the monitoring of the day-to-day selling, order placements, shipping, returns, sales, real-time profits, managing perfect inventories, reducing the chances of overselling is managed by Brightpearl.
Microsoft is one of the most highly acclaimed and best eCommerce ERP service providers that put forward high-level and planned solutions to eCommerce businesses of all shapes and sizes.
Microsoft's ERP software utilizes the Dynamics of the 365 Platform. This platform comprises six products: Microsoft AX, CRM, SL, NAV, RMS, and GP. It provides robust functional assistance for the manufacturers and suppliers that is accurate for running their eCommerce websites.
ORACLE NETSUITE is immensely popular for its dynamic features, together with its well-structured ERP software service. To revamp online businesses and the ever-changing market trends, NETSUITE functions in a much more accurate way.
This ERP software is designed to automate the fundamentals in the useful areas that are the most vital for online businesses. Major solutions include revenue, order placements, inventory management, finance, CRM, billings, etc.
Magento is regarded as one of the best ERP solutions since it's free and open-source. This eCommerce ERP software utilizes all the necessary and primary tools that are apt for a smooth and productive setup for an online business platform, especially eCommerce.
Magento ERP software offers speed and swiftness and can easily boost an enterprise's growth because of its dynamic and powerful CRM. It loads up customer data effectively and securely, resulting in refining their overall shopping experience.
The Bottom Line
The growing demand for ERP software systems is quite evident from the fact that it offers tremendous efficiency, which makes the ride plain-sailing for any eCommerce business group, be it a start-up, or a well-established enterprise, in the domain of online business.
Securing an ERP software solution takes good care of the back-end and reduces your cost by a huge margin, thereby helping you draw focus on your enterprise's strategies.
So, it's high time to root for any of the ERP software solutions mentioned above and to integrate it with your eCommerce business, you need to secure the services of the most reputable software development company. And what's better than reaching out to Zazz for it, isn't it? Zazz is the most trusted software development agency having years of experience in providing the best ERP software solutions. Our development team pulls out all the stops when integrating ERP software with eCommerce sites for a more streamlined business management. Contact Zazz to learn more.