70 million daily customers in 30000 different locations around the world!
Starbucks is not 'just another' highly profitable restaurant chain in the United States. It is a brand that glamorized the role of a strong morning beverage in the lives of millions of coffee lovers in America.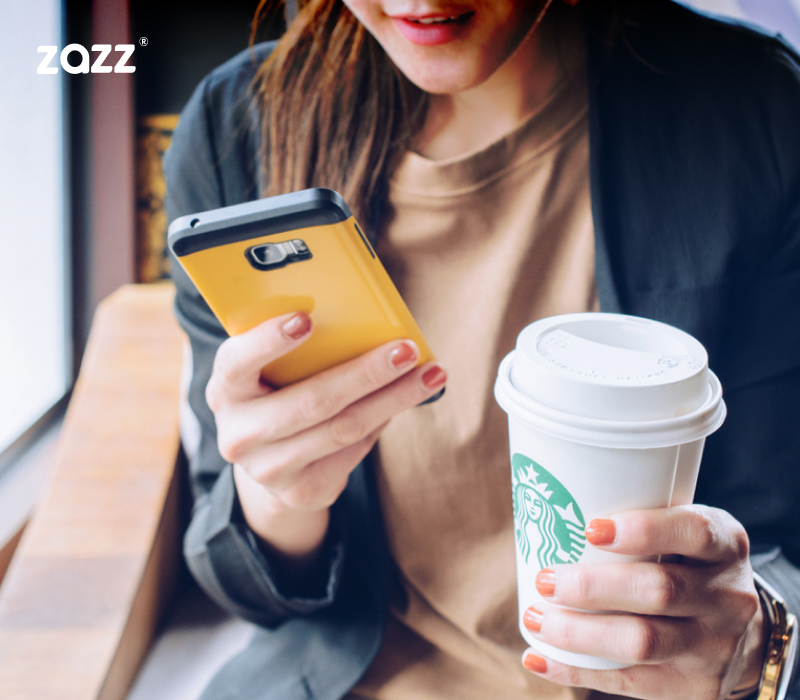 While this brand has seemed to dominate the market in major parts of the world, the United States still has the maximum number of loyal consumers that prefer a Grande or a Venti to make their mornings simpler. They offer a thousand brilliant ways to make you feel special by customizing your coffee that goes with your taste buds.
But, this post is not about the obvious success and impact of Starbucks in the routines of millennials. Through this post, you will explore the one simple market strategy that led the coffee giant to spike its profits by 14% in FY22.
Starbucks debuted in the digital realm in 2011 with its official app that allowed users to collect loyalty cards and earn a free beverage every now and then. However, a renewed and redesigned version of the application delivered a far more personalized experience to its consumers.
Let's dive deeper into the engagement technique of Starbucks and the role of a reliable mobile app development company in the USA in a significant profit boost.
You may also read – PWA for E-Commerce – How A Web App Benefits Your Retail Brand with ROI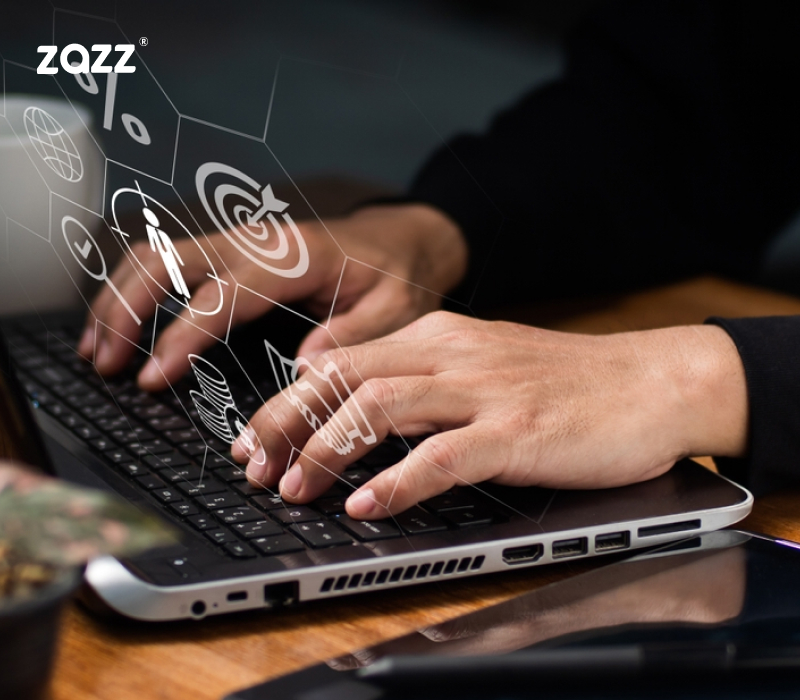 An Overview of Hyper-Personalization & Its Role in Maximum Brand Engagement
Every company or startup firm these days begins with a mobile application or a similar digital platform that lets them maintain a connection with their target audiences. Apart from this, digital technologies also facilitate user retention by introducing various loyalty programs and relevant strategies.
However, making it through in a technology-driven market has not been so simple even for a renowned 5-decade-old brand like Starbucks. All it took for the brand to create substantial hype is to build a more customized mobile app that connects to the needs & wants of its consumers. Tailored app development services paved the way for Starbucks, Walmart, and similar businesses to make more profit with hyper-personalization which also elevates consumer engagement.
While the conventional personalization techniques only convince an average of 22% of consumers to stick with the brand, hyper-personalization applies a concrete approach to retaining them. Here are some crucial Hyper-Personalization takeaways that explain the significance of a business app in a revenue model:
Collecting real-time data! Starbucks collects every bit of consumer data including age, demographics, preferences, and abandoned orders. Their app has an AI system that creates thousands of custom messages based on this information to formulate a hyper-personalized communication tunnel.
Leveraging user journey mapping! The Starbucks app is tailored to map users' journeys and create product suggestions based on it. In fact, this tactic is used by many e-commerce businesses to induce product recommendations based on past purchases.
Benefiting from platform gamification! Here's how Starbucks increased its sales & made more profit with its mobile app. It made its application interesting for users by integrating a gamified interface. It gives users bonus stars on their visits between certain hours. Frequent visits to the same chain also count.
You may also read – Cost of Mobile App Development in the USA 2023
Popular Use Cases Where Apps Helped Brands Survive Competition
Starbucks is not the only brand that made a smart move with a hyper-personalized app. There are more industry giants in line that have performed remarkably well in 2022 with the help of an app development service provider. Let's take a look at some other known businesses that profit from their mobile apps: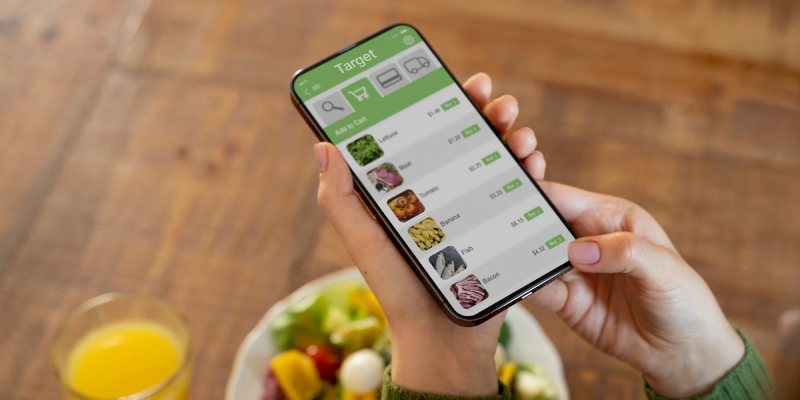 1. Target
In the wake of making their business pandemic-proof, Target invented a way to save the time and effort of its customers by allowing them to shop online seamlessly. Here's what the Target app has to offer to its target shoppers:
Buyers can shop exactly what they previously bought without preparing a whole new list or customizing a cart.
You can easily pay online via numerous methods and get a receipt online using a few simple steps on the mobile application.
The availability of a specific product or merchandise is updated on the app so you don't have to search while you are in the store.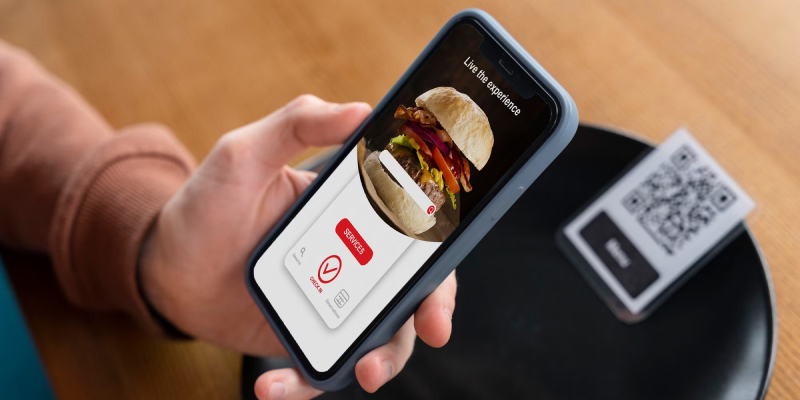 2. McDonald's

People started "lovin" it when McDonald's introduced its mobile app to provide a digital version of their extensive menu. Moreover, the brand has merged its Instagram presence with its app with the assistance of a restaurant app development company. Here's what changed for the brand after the app launch:
People can explore the food menu hassle-free and place an order without leaving the table.
The mobile app consists of offers and gift vouchers for those who frequently visit the fast-food chain.
Its integration with Instagram has simplified the presentation of user-generated content with an impeccable influence on its sales.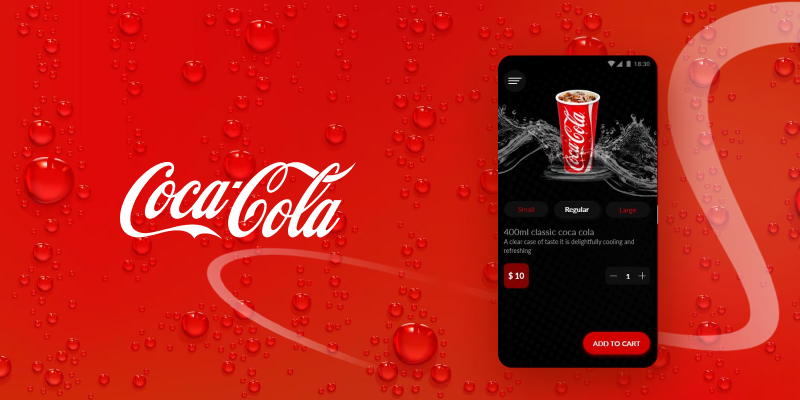 3. Coca Cola

The drink has been in the market for decades and subdued the competition efficiently. It has distributors and a seamless demand around the world. So, what prompted the need for a mobile app for Coca-Cola? Let's find out below:
Coco Cola wanted to benefit the reward system to elevate its sales numbers and a mobile app was a seemingly resulting way to do it.
After a successful digital transformation campaign, the brand enables its buyers to collect loyalty points and use its offers to get discounts when buying the drink from a vending machine.
Coco-Cola made more profit than its pre-pandemic days which crossed $10 billion in 2022.
You may also read – How to Choose the Right Technology Stack for A Mobile App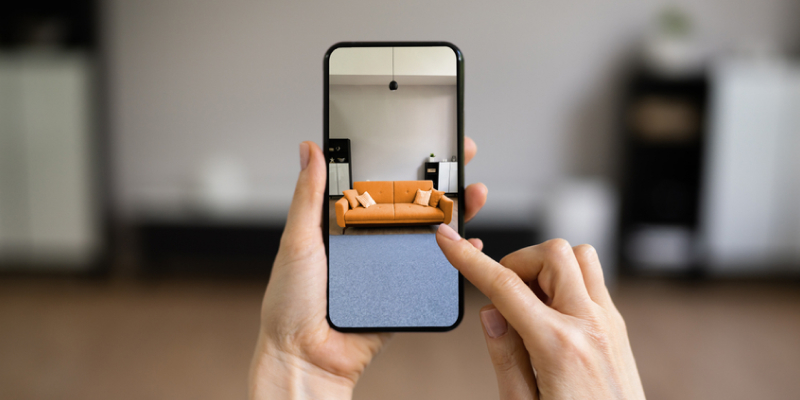 4. Ikea

Ikea has a consumer in the United States on every block and on almost every street. Yet, it required a mobile app to boost its relevance to the modifying market demands that were a direct result of technology invasions such as AR, VR, and AI. Let's see how the app made a difference for the Ikea brand and its users:
The idea of an app that resonates with a furniture-selling business sums up an effortless experience combined with a faster decision-making process. It is the act that Ikea played to engage its buyers.
Its mobile app has a feature that lets people try furniture pieces in their houses with the help of AR/VR technology. Once they try multiple items in their space, it becomes easier for them to select and buy a product.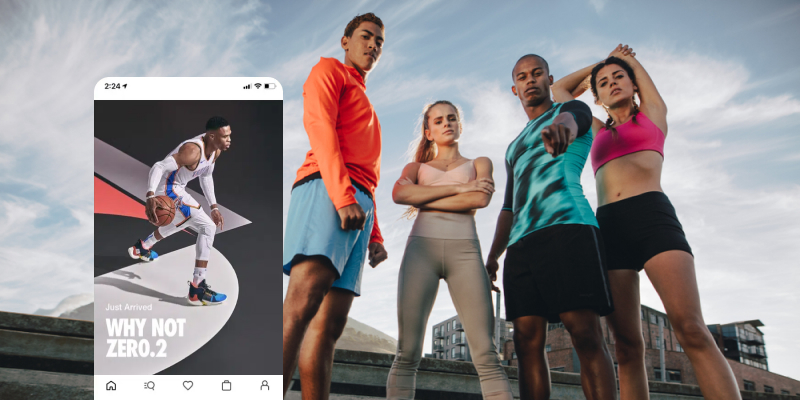 5. Nike

What started as a sportswear venture dived slowly into a tailored fitness experience for its audiences. Nike is certainly amongst the most profiting sportswear brands around the globe, but it needed a competitive edge to connect with a newer generation of buyers. Here's how mobile app development worked out for Nike:
The app offers a membership program that allows its customers to discover an exclusive collection of products in nearby stores. However, the fitness app is free to use.
The post-pandemic performance of Nike resulted in a 73% spike in profits bringing it close to $5 billion.
Why Choose Zazz for Profitable Mobile App Development Services in the USA?
So now you know how Starbucks and many of your favorite brands in the United States have managed to see a rise in their ROI numbers with the help of a reliable app design and development agency. Hiring mobile app developers for digital transformation is not some hidden marketing strategy anymore. It is the fastest way to become more relevant to the people who are willing to pay for your product.
You may also read – How will AR App Development Lead the Way for Retail in 2023?
The best part, you don't need an exorbitant budget to combat the market competition & create some room for your business. It's all out there that you can approach with an app hassle-free. You're one consultation away from crafting a disruptive experience that will inspire your target users to show trust in your products and services. At Zazz, we have a vast team of insight-driven experts and business analysts that can usher your way to the top.
As an experienced on-demand app development company, we acquire a pool of highly talented mobile app developers that you can hire to work on your business application dedicatedly. We're not just another technology-based company that builds applications. We are focused on crafting innovative platforms & implementing the core values of your brand into them. From thorough app project planning to mobile app redesign and digital revamping, our team caters to your dynamic growth requirements effectively.
If you wish to follow the path of Starbucks and other prominent market leaders to turn your investments into profitable growth, you should schedule a call with our mobile app experts now!