What if there could be an application that can offer the convenience of a native app, but without certain hardware requirements and other complexities? Well, there is! Some of the most popular retail and ecommerce platforms around the world sell their products & make profits via progressive web apps.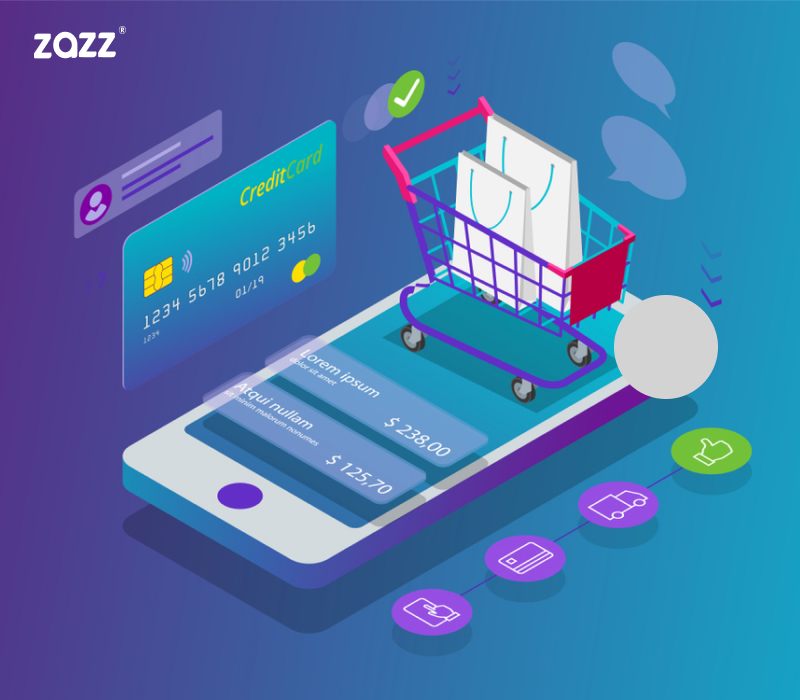 As per a recent ecommerce report, PWA portals are considered to be more beneficial for ecommerce businesses as compared to mobile apps. But what makes a progressive web app far more profitable than a custom phone application? How did global giants in the ecommerce sector manage to establish their prominence among worldwide consumers with the help of a progressive web application?
You may also read – Costs & Key Features of Fashion eCommerce App Development
There are many other questions that arise with the popularity of PWAs and the primitive need for PWA development services in the USA. Throughout this post, we will unleash the answers to all these questions while exploring the inevitable power and benefits of a progressive web app or PWA for e-commerce businesses!
What is a Progressive Web App & How Is It Different from Mobile Applications?
A progressive web app or PWA is an application that users operate on a web browser. You don't need to download an app or software to browse products and place the order online. It is comparatively more beneficial than a mobile website or an application due to a faster loading time and a lower bounce rate (42.86%).
A Magnified Look at the Popularity of PWA Platforms
Before we discover the major takeaways of PWA benefits for ecommerce, let's look at the numbers that prove the significance of a web application in the retail domain:
Starbucks has managed to increase its daily orders via desktops by 2X. It is proof that a PWA benefits e-commerce and other service apps just as effectively as a natively developed mobile app can.
Uber, as the most dominant taxi service brand, invested in an efficient progressive web app that decreased the loading time to 3 seconds. The web application is so powerful that it can be loaded easily on 2G networks.
Aside from retail & e-commerce, a PWA (progressive web app) also benefits other sectors including travel/accommodation. A whopping 300% boost in the revenue of Best Western River North Hotel is a statement that sustains the impact of PWA development services in the USA.
From conversion rate to bounce rate and platform engagement, progressive web apps have established their influence in diverse areas. The improvement is quite evident from the growth of the UK clothing brand George. The web app came out to be 4 times faster than the previous website with a 31% rise in profits.
You may also read – What is The Cost to Build an eCommerce Website?
Tinder is the most used dating app in the world, but the journey has never been so seamless for the platform before. Even though the dating application has iOS and Android versions, the PWA has helped the brand gain a higher engagement rate with a reduction of 7.22 seconds in the loading time.
Mobile commerce is the most active passage of revenue for retail brands. It has been fully leveraged by beauty ventures like Lancome which saw a 17% increase in its conversion rate. In addition to this, the web app has witnessed a 51% boost in the number of mobile users.
Top 7 Reasons to Choose PWA Development for E-Commerce
From travel, leisure, e-commerce, and on-demand service apps to restaurant delivery app development, PWA benefits all imperative digital platforms by reducing the loading time, elevating the conversion rate, and maximizing engagement effortlessly.
In this section, you will take a descriptive look at some benefits of PWA or progressive web app design and development services for your e-commerce business:
1. Native Experience Across All Devices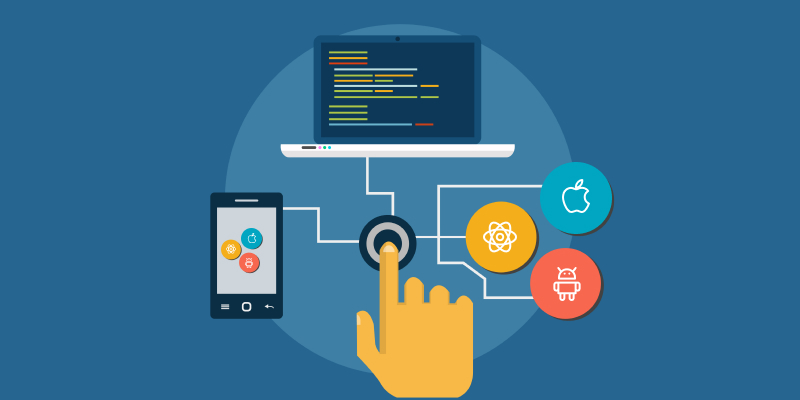 Most people shop online using their mobile devices, but they don't want to download a new app every time they have to purchase something. A web application loads quickly on smartphones and desktops and emulates the exact native behavior of an Android and an iOS device.
2. Immense Usability & Responsiveness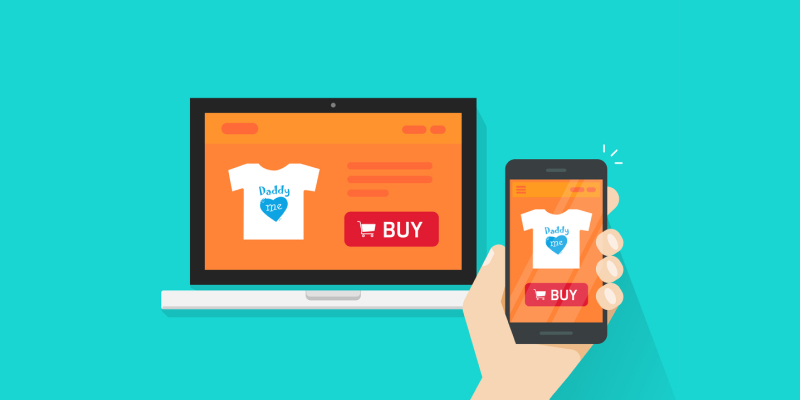 If you want to optimize your e-commerce venture and leverage the benefits of the PWA platform, you should consult a mobile app development company. An experienced firm will build a web app with AMP integration to make your online shopping portal far more responsive and user-friendly for your target buyers.
You may also read – Build a Perfect eCommerce Store by Integrating ERP Software
3. Shortcut to Device Home Screen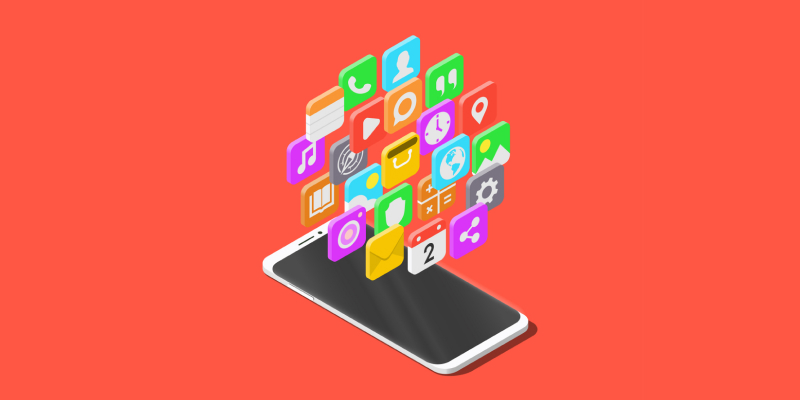 A progressive web app becomes more prevalent in the eyes of your audiences as it can be added to the home screen of a mobile or desktop device hassle-free. This way, your buyers don't need to prompt a new search every time they need to shop online.
4. The convenience of Offline Mode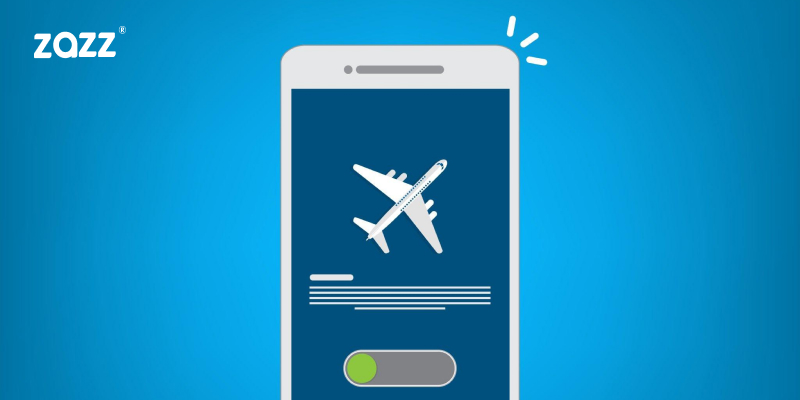 As mentioned earlier, an efficiently designed web application can work impeccably on 2G networks. The concept of progressive web app platforms is a boon for shoppers who live in areas with internet issues. In fact, some of the features and interfaces can be explored in the offline mode of an application.
5. Higher Search Engine Visibility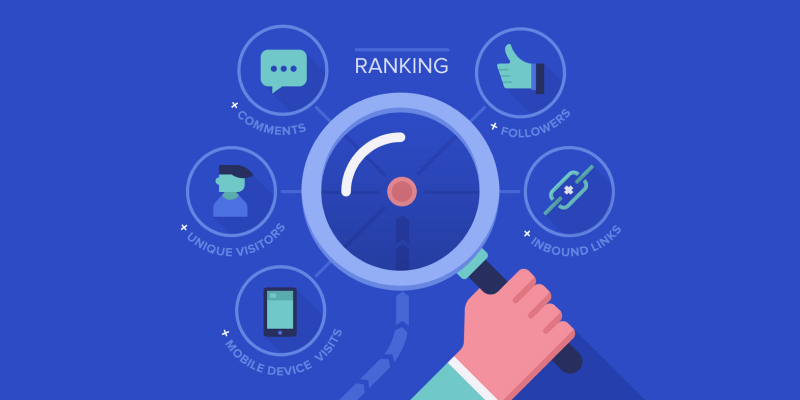 A website takes a few months or even years to come to the notice of its target buyers. On the contrary, the marketing of a native mobile application requires a higher budget & a dedicated team to drive sufficient outcomes for generating a decent revenue. A PWA is considered a better choice for ecommerce because it has a higher visibility rate in search engines.
6. Reduced App Development Costs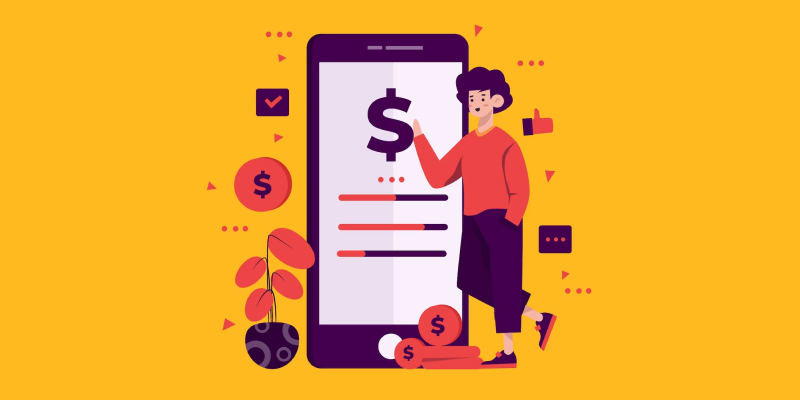 For expanding your retail brand outreach, businesses need to hire a cross-platform app development company or design a custom interface for all devices & operating systems. You can save on mobile app development costs in the USA and expect other benefits for your e-commerce business with a PWA platform.
You may also read – Cost of Mobile App Development in the USA 2023
7. Exceptional Conversion Rate
Uber, Starbucks, and many other globally recognized businesses have engrossed millions in profits with the help of the PWA platform customization. Given the reduced loading time and native experience, users are more likely to buy from a web app that they don't even need to download.
PWA Examples – 5 Global E-Commerce Brands That Make Profit As Web Apps
1. Amazon
Amazon is present in almost every household in the world in the form of Alexa, Prime, Good Reads, and other products. The success of Amazon Web Services is a whole other story. Aside from the most used Amazon products and services, its web app is a major source of revenue for the ecommerce giant that led to a 1 trillion dollar market cap.
2. Alibaba
As one of the oldest ecommerce brands in the world, Alibaba has had its ups and downs in terms of annual profits. Though, the progressive web application of Alibaba helped the brand amid the COVID conundrum in sustaining its consistent range of revenue that reached 123 billion dollars in March 2022.
3. Groupon
Groupon is available to its users as mobile and web applications with a revenue count of 153 million dollars as per the Q1 of 2022. Even though the application has collectively 5.8 million Android and iOS app users, the progressive web application has been a major source of profits for the deals & offers-based platform.
4. eBay
Your not-so-traditional ecommerce platform made its way to the online shopping market in 1998 as a customer-to-customer platform for product auctions. It certainly has been a rocky ride for the ecommerce giant, but its progressive web application has helped the brand accomplish a revenue count of 9.7 billion dollars in 2022.
You may also read – How to Choose the Right Technology Stack for A Mobile App
5. Shopify
The power behind some of the most successful ecommerce ventures on the web has its own online presence in the form of a PWA. Shopify has 1.75 million merchants who are currently using the platform to sell their products online. The e-commerce B2B provider uses a web app itself which points to the impeccable benefits of PWA for e-commerce.
Why Hire Zazz for Progressive Web App Development Services in the USA?
While gaming and healthcare precede the most profiting industries in the United States, the consistency of growth and continuous revenue in the ecommerce sector is there to establish the need for PWA or progressive web app development services. Whether you are seeking to elevate the experience of your buyers on a defined budget or enhance the conversion rate, a web app is certainly the way to move forward.
However, you need the consulting and operational assistance of an on-demand mobile app development company in the USA with years of experience in responsive website & web app development. If you are looking for such service providers, then Zazz can be of help. We have been in this industry serving our clients from Fortune 500, SMEs, and start-ups for more than a decade now. Our collective expertise in responsive web design and native app UI/UX makes us a suitable agency for PWA app development services.
You may also read – How will AR App Development Lead the Way for Retail in 2023?
As the fastest-growing app development agency, we are committed to delivering the best solutions for your ecommerce brand. Our expertise lies in our insight-driven design and development methodologies. A deep dive into market research and analysis is what makes our team of 275+ development professionals accountable for success. Moreover, our unconventional practices followed by a robust product testing process wind up for a full-fledged platform that reflects excellence.
To get more information about our progressive web app development process and start your own ecommerce PWA platform, book a call now!