Receiving comments from users of digital products can be a very complex process for companies and, in particular, for teams that carry out development work. Due to the increase in the use of smartphones and mobile applications, consumer expectations regarding the characteristics and quality of products have grown considerably.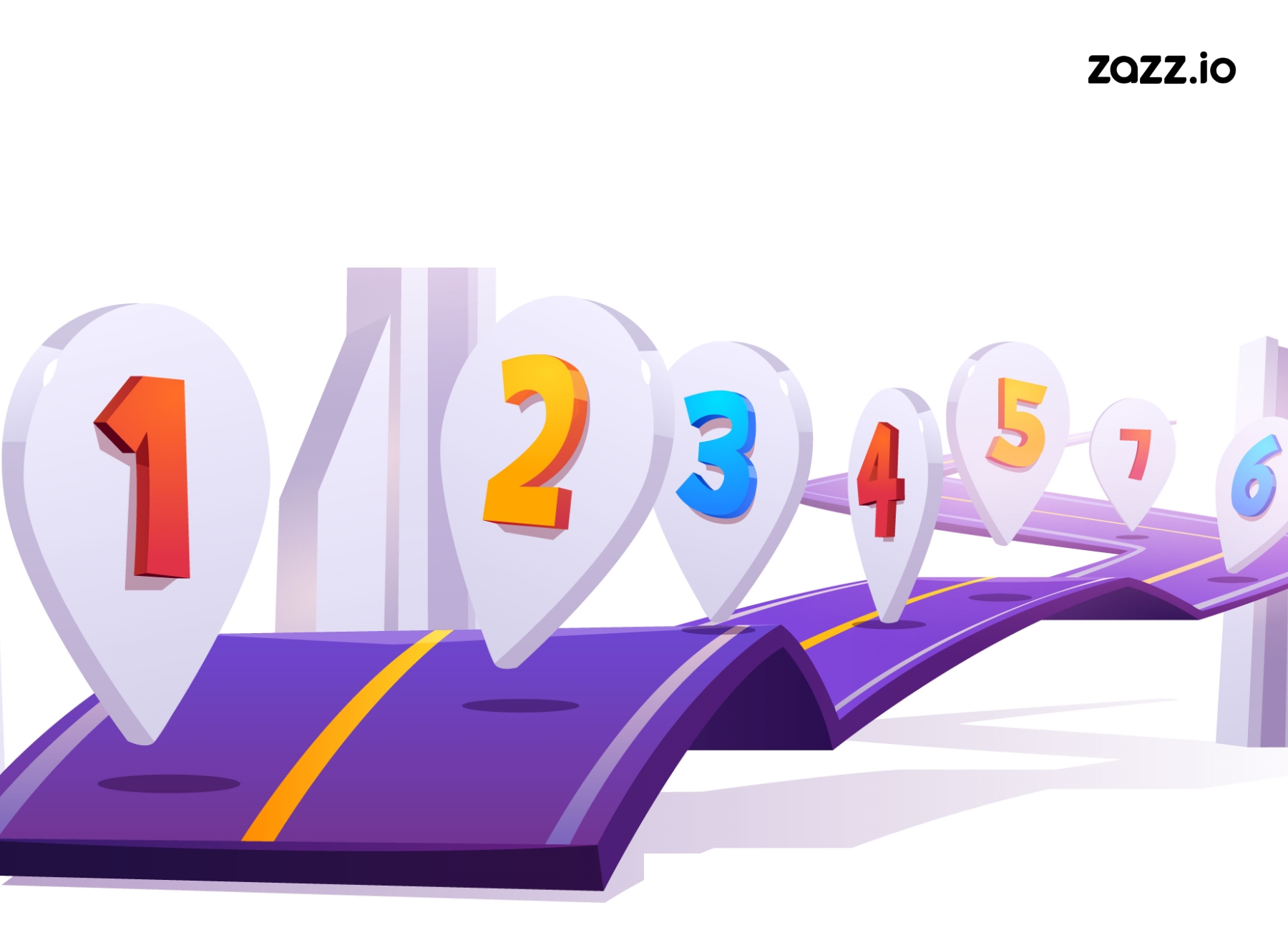 According to Google, more than 50% of users leave a web page if it does not load in a maximum of 3 seconds. Techbeacon has published similar figures regarding mobile applications.
Websites and applications with inadequate performance can lead to a bad experience for your customers and are very likely to let you know. Evaluating and scoring applications is easier than ever. In most cases, it only requires touching a screen. Companies and software teams can take advantage of these negative comments and use them to improve the product while encouraging positive customer feelings in the process.
How to receive comments from users
When collecting customer opinions, there are several strategies to choose from. Below, we explain several options with their advantages and disadvantages.
Include surveys within the product
Adding surveys to products is a widely used tactic. Normally, a small ad at the top of the screen asks the user to share their opinion. Another possibility is to request a comment after completing a task within the product: for example, the sending of a message or the completion of a video call. Next, you are asked to evaluate this part of the product.
The same technique is used to calculate the Net Promoter Score of a product or service.
Advantages:
These are easy to implement. Several survey providers can be used to create one and add it to an ad.
Detailed and specific comments can be obtained.
Disadvantages:
The results may be incomplete, as some users may not complete the evaluation. Therefore, surveys should be as short and specific as possible to maintain user attention.
The comments may not be of sufficient quality since anonymous surveys are a channel in which inappropriate or incorrect responses usually occur.
The evaluation of the results is a time-consuming process. Companies should not underestimate the amount of work needed to read and analyze comments.
Evaluations in mobile application platforms
Apple App Store and Google Play Store can be valuable sources of information if surveys do not offer a sufficient level of detail. There are two aspects to which a team should pay attention to these. The first is to respond and offer users some guidance, as well as help them with their problems. The second is to collect the information offered by comments and evaluations to plan activities for the road map.
Advantages:
It does not require additional work for the team. Users can access application platforms to evaluate them and leave comments.
A team can implement an ad to request that the application be evaluated and get a comment. The ad will open on the application platform and the user can leave their opinions.
Disadvantages:
In many cases, users only score if they are not happy with the product.
Some users only leave a score and do not include a detailed evaluation.
Scores and evaluations are public. Anyone can read them and get a bad impression on the product.
Meetings with users to get their opinion
Another strategy to get real testimonials from users quickly is to ask users to examine the product or service while having coffee. In a pleasant environment, where people usually have more time, a team can get valuable comments on the current status of the product and plan more activities for future roadmaps. This approach can be used at any stage of the product development cycle. It can also be used to test small changes in the product, without long preparation times.
Advantages:
Comments are obtained face to face with the client.
Customers feel appreciated. Users feel that their comments are important to the company.
Quick results
It can be used in all phases of the development cycle.
The preparation time is low.
Disadvantages:
The people in the cafeteria may not be the target audience.
Those who interact with users should be trained to ask questions rightly.
Invite customers to the office or a user lab
Another way to get feedback directly from a customer is to invite them to the office or a user lab. In the latter, the development team can show them the product or a prototype to know their opinions. Before inviting customers to the office, it is recommended to examine in detail who the target customers are and select a representative user sample.
Advantages:
Customers offer face-to-face comments.
Customers feel appreciated. Users feel that their comments are important to the company.
Disadvantages:
Time is required for preparation.
Those who interact with users should be trained to ask questions appropriately.
The laboratory environment may affect user comments.
Comments via crowd testing
If a company wants to get real comments quickly from its target customers, crowd testing may be the most appropriate strategy to achieve it. The company can define the characteristics of the testers based on the target customers and the crowd testing provider will help you select them to offer feedback on the product.
Advantages:
Useful and quick comments from real users.
Product iterations can be distributed back to testers easily.
The testers are available at all times and in different parts of the world.
It is easy to launch with the help of a crowd testing provider.
Disadvantages:
If the crowd testing provider does not filter duplicate errors, the number of comments can be very high.
Talk to the customer service department
If a company has a customer service team, it is advisable to speak with it. After all, they are usually in direct contact with customers and know their most recent opinions.
Advantages:
Easy to carry out through regular update meetings.
You can get the most recent comments from those who work directly with customers.
Easy to integrate into the development cycle.
Disadvantages:
There is no direct communication between the development team and the client.
The team has to wait to receive comments.
How to include comments on the roadmap
There are several ways to integrate user comments in the planning of the roadmap according to the development phase in which the product or service is located. If you are in an early stage, it may be useful to invite users to the office and show them a prototype so that they have the first impression of their possible uses. If the company does not have a user laboratory or cannot invite them to its facilities, having coffee with them may be the most appropriate option.
If the product or service is already consolidated in the market and new features are to be added, a development team can select one or more of the strategies we have mentioned to get comments and add them to future roadmaps.
Regardless of the stage of development in which the product is located, the comments obtained should always be grouped by subject and classified according to the impact and objectives of the company. After organizing the comments, the team can begin to define use cases and plan the activities of the next publication cycle.
Depending on the development approach used (Scrum, Kanban, etc.), a team may have a specific path on the development board with customer feedback. For example, in each development session, a team can select one or two topics from the comments and work on them for the current version. With this work system, it is possible to make constant improvements based on the comments of the clients that will be available to them.
Digital Marketing has seen that in the positive curve of conversions, opinions are found as a resource that fosters loyalty and conversion towards products and services.
Opinions have the particularity of providing consumer confidence. 88% of consumers trust online opinions as much as a personal recommendation, which is amazing, considering that most of these are published by strangers. Therefore, including comments, opinions and reviews in any digital marketing project or strategy maximize conversion and consumer confidence. Thus, one of the main actions established in a new Digital Marketing strategy is to include customer opinions on the websites. This can have a positive effect on the organic search rankings of the main search engines.
The use of applications to show and offer opinions of people you trust is also a trend. For example, you can recommend your favorite topics in Rex.app, an app that allows you to see what the people you trust are recommending you. Your friends, family, classmates … They all recommend us things constantly in the offline world but there was nothing that allowed you to pick it up in an app. Until now. These types of applications are placed as reference tools for future decision making.
The reviews inevitably lead us to the concept of influencers.
An influencer is someone who has recognition and respect in their business or thematic niche. Usually, they have a large audience and recognized authority among their followers, so their opinions are almost mandates for their audience. Influencers are a key piece to enhance opinions and attract much more target audience. They are included in current digital Marketing strategies because they offer great advantages.
An influencer is a highly visible media icon that can have a large following in both conventional and online media. Some have millions of followers. To handle such a resource is to bet on a powerful way of visibility and promotion of products and services based on recommendations.
At present, opinions are more effective than any description of a product, Digital Marketing knows it and moves its strategies to prioritize all those actions that offer this information and allow you to easily find it on the Internet.
To end
Last but not least, keep in mind that comments are often useful for improving internal processes (and not just products for the public). In most cases, companies think everything is going well. However, customer comments can show opportunities for improvement. For example, teams may need to collaborate more with each other to eliminate dependencies that make product development slower or that affect its quality negatively.
If a company wants to offer first-class products and services that become customers' favorites, the only way to achieve this is to constantly consider their opinions.
The Best Way to do it
The Best way to incorporate comments and tackle influencers and have a boosted digital marketing campaign is to give the job to those who specialize in this. It is always a viable option to not mess up with the things which have significant effects on your brand image. Be practical and hire those who have experience in handling stuff like mobile apps and digital marketing. AppStudio and Zazz are among the best of both worlds if you are going to incorporate digital means and state of the art technologies. Give them a shot!