Making products and services accessible to customers with physical disabilities applies to more than physical spaces and mortar businesses. Website owners also have a responsibility to make online platforms easily accessible. Also, the ADA has established guidelines to ensure that websites are compliant.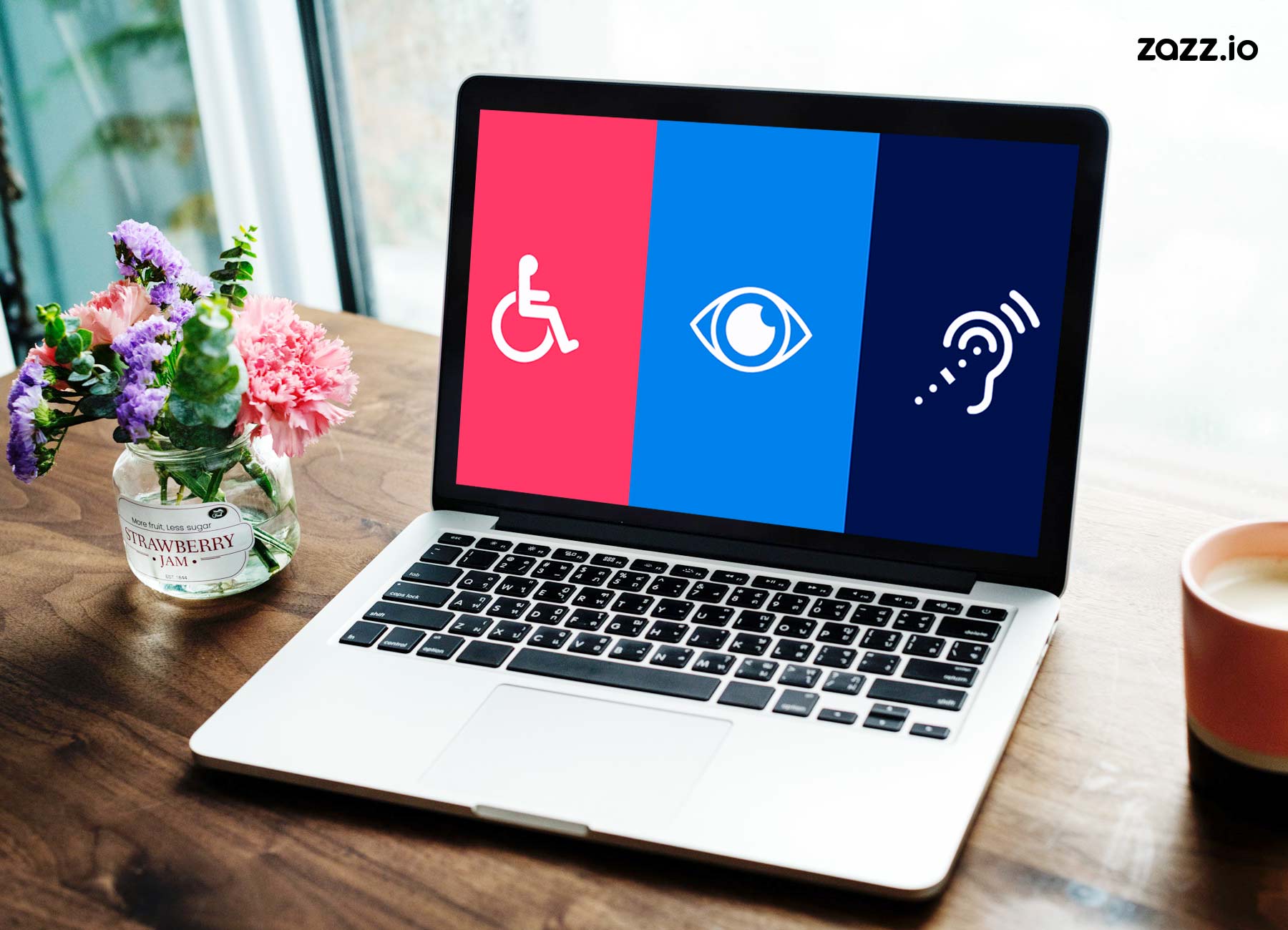 Furthermore, many web users commit on assistive software like voice and text readers to access website content. For your online services and digital products to be available to a broader audience, your website and its content must be designed and organized to be accessible.
This article is for you if you need guidance in making a cost-effective decision to meet ADA compliance standards.
From This Article You Will Learn:
What is ADA Compliance
Why ADA is Important
Why compliance with ADA WCAG 2.0 guidelines matter?
Tools to make a website ADA compliant
How to make a website ADA Compliant
Let's Begin
Quick Glimpse on ADA Compliance
ADA compliance states the meeting standards set by the Americans with Disabilities Act Standards for accessible design. This act consists of electronic and information technology accessibility, such as the Internet and its websites, versus physical locations.
Is Making A Website ADA Compliant Important?
On January 15, 2019, the Ninth Circuit courts issued one of the first appeal decisions. However, it is related to the accessibility of websites and mobile applications for the visually impaired and other people with disabilities under the ADA. While this was by far the most eminent headline, Beyonce was not the only agency hit by the ADA lawsuits.
Companies like Burger King, Amazon, and Rolex have also been part of lawyers' initiative to scour the Internet for non-ADA-compliant companies to file lawsuits.
However; Fear of lawsuits are not the only reason. But, it is a good idea for your website to adhere to ADA compliance standards. According to Zazz, a web application development agency is morally, ethically, and financially essential to address its consumers' needs.
By adhering to these standards, you open yourself to a larger population of dedicated customers and community members. If you follow compliance guidelines, you will inadvertently create a better user experience.
What is An ADA Compliant Website?
To meet the WCAG 2.0 AA standards, a website must focus on four fundamental principles, which are as follows:
Perceptible: Perceptibility refers to information and elements of a user interface that must be presented in a way that can be perceived by the senses. For most web users, perceptibility is primarily image-based, but sound and touch are used instead for those who cannot see.
Operable – Interactive interface components like buttons, navigation, etc., must be operational. It states that a user must operate the interface elements by first identifying them and, for most, by physically clicking. For those who cannot interact in this way, they should employ voice commands or use other assistive devices such as head wands and eye trackers.
Understandable: This means that the technology must be clear and consistent in its presentation and format with predictable patterns of use and design. As per the competent web developers, end-users should have no problem understanding the meaning of the information presented in the content while discerning the user's flow.
Robust – Robustness is the ability for content to work reliably across a wide variety of technologies, including assistive devices.
Tools to Help Make A Website ADA Compliant
Acrobat Pro
Acrobat Pro allows you to add a ton of metadata to your PDF files. PDF files are often overlooked when you run compliance checks or perform a repair—ensuring that PDFs have all the proper METAs and present them to users with disabilities.
Site improvement
Siteimprove can give you a complete health check at the website level and has several additional tools to analyze things like broken links and SEO status.
Chrome Siteimprove extension
The Siteimprove Chrome extension permits you to check what issues are present on any web page. And it allows identifying wherein the source code the problem exists.
Top #3 Tricks For How to Make Your Website ADA Compliant
Here, in this section, we will disclose some standard guidelines for essential accessibility of websites. So, let's have a quick look:
Create Descriptive Audio And Video Content
Similarly, if your website uses videos in any capacity, the guidelines suggest recording an audio description of the images. The sound that is already present in the videos may not be enough on its own if the images also provide information. People who are blind, but not deaf, can easily listen to these recordings and still get the information they require.
Do What is Appropriate to Help Users
People with specific disabilities may have a more challenging time entering information than others, and your website should consider it. The key concept here is clear identification. Label the spaces where site users need to enter something and provide instructions on what to do. Also, make sure your software can detect errors and provide a text description of the error and how they can fix it.
Don't Forget to Add The Documents
To comply with the ADA, any document available on your website must be accessible, which means that screen readers must be able to read it. It is made up of documents like PDF, Word documents, slide shows, etc. To be easy to read, documents should have full metadata, searchable text, proper tag structure, bookmarks for documents longer than 9 pages, and logical reading in tables.
Frequently Asked Questions
Q1. How much does it cost to make a website ADA compliant?
A website with 20-30 pages could cost anywhere from about $ 10,000 to audit and complete the job. But, it will entirely depend on the website's size and how it was built.
All in all, if your website doesn't meet any compliance standards, you might consider spending an additional $ 10,000 to audit and complete updates to your website. Once initial compliance has been achieved, you must also maintain it through regular audits and updates.
Q2. What is required to make a website ADA compliant?
Above here, we have discussed everything about how to make a website ADA compliant. So, read this article carefully to understand in a detailed manner. Moreover, if you encounter any issue, then let's discuss it with us. Our experts will join you and resolve your problem immediately.
Q3. Does ADA compliance apply to websites?
Yes! Compliance with the ADA includes electronic and information technology, such as websites. If ADA applies to your business website, then you must make it accessible to everyone.