This blog focuses on what steps senior leaders can take to embark on the agility journey and start, as one of the most popular idioms refers to. As we know, the primary step is the hardest part of the journey.
But we will say!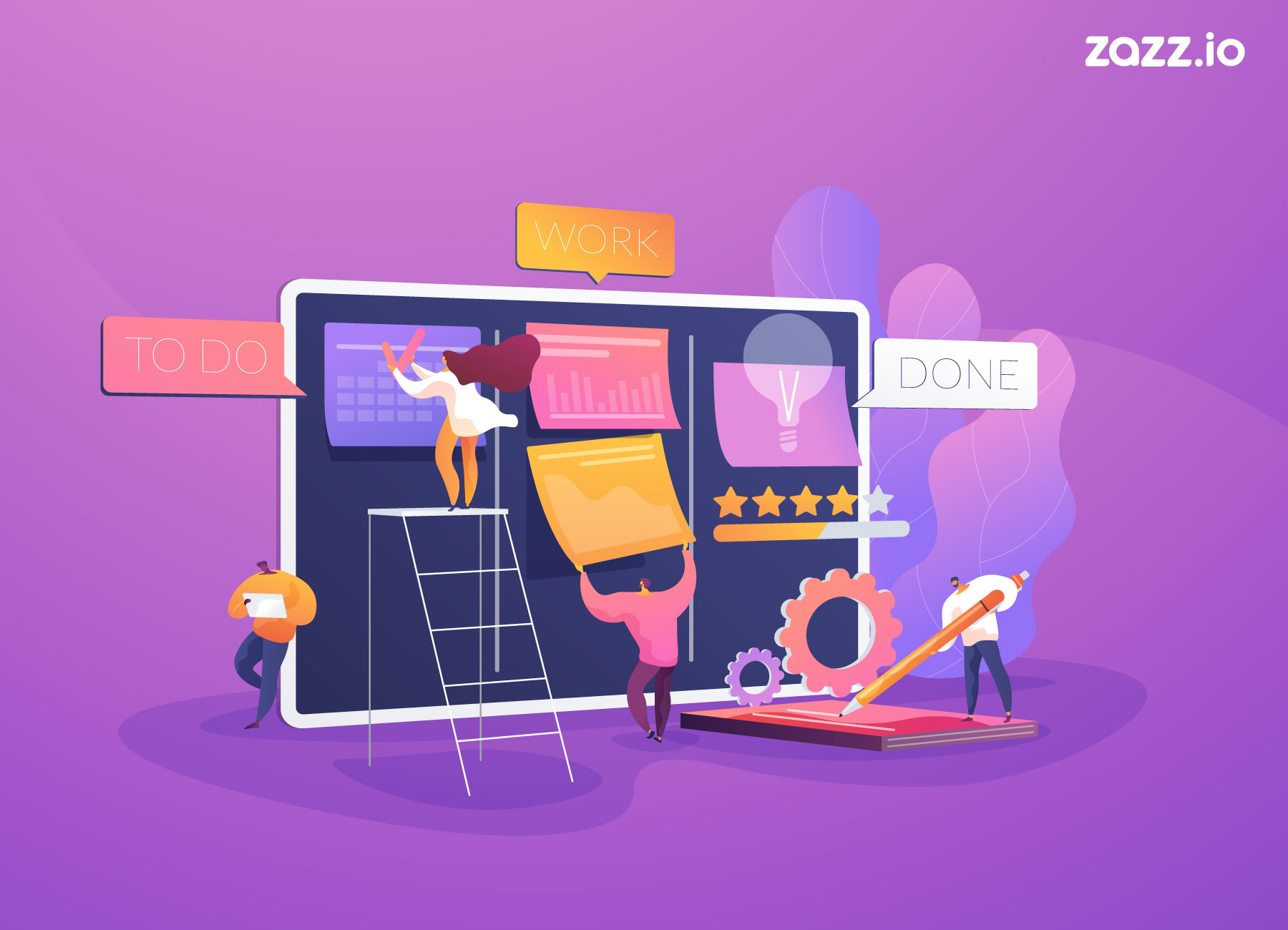 The realization that you need to travel is the most difficult. By addressing the following 3aspects, you can launch an Agility initiative with high confidence to achieve your goals and maintain an Agility culture in your team. Let's start over.
Steps to Start Your Agility Journey
Here, in this section, qualified experts at Zazz will explain the steps to begin the Agile Journey. However, this may consist of deciding whether it is required or not, product model, and Agile, lean management. So, let's begin:
Decide if Agile is An Appropriate Choice For Your Organization
First of all, we should be more confident that agile is the right thing for this company. An agile advisor is one tool for building this knowledge if you are unsure or need facts or success stories to back up your approach. A mentor can help you build confidence in your agile practice. Agile consultants may have problems reducing their attendance, but it shows that they are agile trainers.
Regarding our predicament, we should have had an agile mentor early in the project. We also have to go the extra mile to convince management that we need to adopt agile and defend our low speed at board meetings.
Agile Product Model
After deciding now, searching at the services you offer holistically will lead to different teams' identification. Some of the usual suspects are product support, L3, business development, operations, and testing. When you look at the added value for customers, there is an added value at every stage. However, seeing the number of submissions from one team to another, there is an increase in waste by mistake.
For example, one of the organizations I have coached creates self-help teams based on a user journey – customer acquisition, market research, loyalty/retention, market operations. Each team includes cross-functional team members who share the technology, analytics, product vision, all within the same unit. This kind of product-driven agility prevents closed organization, long-tail syndrome and reduces wasting.
Think Lean Management
Some models have shifted toward creating holistic answers to the question "Are you doing the right thing" And then see how we do it right. For example, instead of considering a metric to measure to ensure that SLAs are met, contemplated, and seen, find a way to move toward speed solving problems. Using DevOps and Realized value streams is a way to find waste generated throughout the Agile lifecycle and use a DevOps approach to automate it.
Continuous improvement An agile development cycle is the essence of agility. And taking this model from the customer's perspective that requires it to be trimmed has yielded the highest benefits cost-effectively. This has worked for the organizations we consulted previously.
What is Agile Methodology in Project Management?
Agile is a process where a team can manage a project by breaking it down into stages. Also, it includes continuous collaboration with continuous improvement, stakeholders, and iterations at each stage. The leading software development company states, the Agile methodology starts with the client explaining how the end product will be used and what problems it will solve. This describes the customer expectations of the project team.
Once the work has started, the team rotates through the planning, execution, and evaluation process – which may only change the result to better suit the customer's needs. Ongoing collaboration is critical, both among team members and project stakeholders, to make fully informed decisions.
Key Challenges on Agile Journey
Here, we have listed some of the challenges we face in large client organizations as they head into the Agile journey.
Unable to Find the Right Product Owner
Underestimating the value a good Product Owner can provide Agile is a classic misstep that always causes big problems like trying to mature. The Product Owner is usually not a pre-existing role in an organization. Product strategy consultants explain that many people will compromise the position by badging an existing person from a different role or a part-time role.
How to Resolve This?
If you are genuinely committed to the Agile methodology, you will need to make the Product Owner a full-time role, one you train or hire in particular. Make this a permanent job with empowerment. The Product Owner will bridge the gap between business stakeholders and the IT delivery team and play an essential role in dealing with both.
Every Project Takes Too Long to Implement
Many of you let go of their Agile organization journeys hampered by doubt, especially if the organization usually can't take action quickly. Projects will often start with Sprint Zero to get all the basics in place, and the temptation is to stick to this point – turning it back into a waterfall project with all the uncertainty removed before starting.
How Can You Solve This?
There must be a limit to all activity in advance, however painful it feels. Of course, there are some things; without it, the project cannot be started, but it will suffice information for making the 2-week sprint in almost all cases. Start doing regular iterations; Only by developing a rhythm will the team understand what is important and how to make the right, just-in-time iterative delivery.
Concluding Thoughts
Every organization must be ready to accept and implement changes to survive in the fierce market competition. Above hare, we explained the top 3 steps to start an agile journey. Now, our part in the finish, your's begins. Thus, let's discuss your project to get services from our qualified and experienced experts.