Hey there! We all know the crucial value of money, and most of us are pretty wise about spending it. However, there are times when we go a little extravagant and it's indeed a Herculean task keeping a record of all those paper receipts and bills. What follows next is a shock that we get once we look at our bank statement. Most of us are then left pondering regarding the ancillary and unnecessary expenses that we may have incurred, and well none of us would want that. So why must we leave any room for any regrets later because after all, it's our own hard-earned money.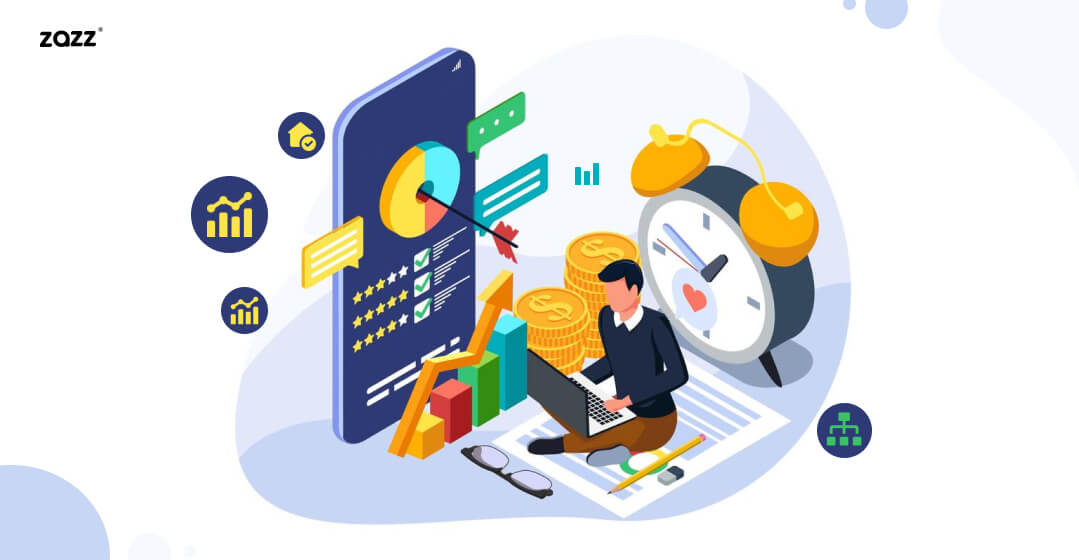 Well, here we have a solution for you. This blog is especially addressed not only to the spendthrifts but also to the penny-pinchers who would like to keep an eagle's eye on their money and would like to keep a track of all their nitty-gritty as well as their minuscule transactions.
We have listed down below a list of the best expense tracker apps, and using these free expense tracker apps, you can create your very own budget, reconcile accounts, keep a check on your invoices and credit, track the performance of your investments and assets and also create mileage records. Doesn't this sound amazing? 
Well, we are sure it does, and the icing on the cake is that most of these incredibly wonderful apps are absolutely free or are available at very low costs.
Also, we wouldn't like to baffle you as there are a plethora of such expense management apps available both on the play store and iOS app store, so to make your work a little easy, we have listed down below only the best 3 expense tracker apps that we personally found useful, owing to their features. We reviewed a bunch of such apps, but we can surely vouch for these three expense tracker apps. Also, ours is an app development agency, and with years of experience in this domain, we personally know all the ins and outs of a great mobile application and so the three apps that we would like to recommend to you are as follows – 
1. Wally
Wally is a magnificent expense tracker app that comes with great expense-tracking functionality. Wally is compatible with all iOS devices and the basic version of this fantastic expense tracker app is absolutely free. The app enables users to take photos of their bill receipts in Wally or else users also have the option of manually entering the expenses by hand and categorizing those accordingly. Wally also scrupulously keeps a tab on your income and it offers projected savings advice for each month. It is undoubtedly the best expense tracking software app for iOS users, and it is especially meant for personal use and for individuals who run their proprietorship concerns and own microbusinesses. It is a fantastic small business expense tracker app and being an iOS application development agency ourselves, we were personally quite impressed with its robust features and wonderful UI.
• Pricing – The basic version of this expense tracker app is free, but the full premium version that is Wally Gold costs around $4.99 per month.
2. QuickBooks Self-Employed
As the name suggests, QuickBooks Self-Employed is a brilliant expense management app that is meant for all entrepreneurs or self-employed individuals who run their businesses. It is one of the most popular hybrid expense tracker apps that is compatible with both iOS and Android devices. This expense tracker app costs around $7.50 a month, but when you are shelling out this amount, you can sure expect some stellar features that would in turn help you cut down all your unnecessary costs, thus making you spend your money wisely. This expense tracker app enables users to track both their personal and business expenses simultaneously. Users can automatically track mileage, get an estimate of their quarterly taxes, create and send invoices and do a lot more with this robust expense tracker app. Furthermore, QuickBooks Self-Employed works in congruence with TurboTax, and users can pair both these small business expense tracker applications for just around $12 a month and thereafter enjoy a super fast and an easy tax filing process. This app is truly a knight in shining armor for all the owners of microbusinesses and the self-employed entrepreneurs who wish to diminish all their labyrinth accounting hassles.
Also, we were personally quite astonished to see the way this dynamic expense tracker app functions. It helps make the entire expense tracking process completely hassle-free. We are a fintech mobile app development enterprise, and we know what all it takes to make a great expense tracker app. QuickBooks Self-Employed is one such budget and expense tracker app, that we would personally like to recommend to you, and we are sure that you won't be disappointed with our choice. 
• Pricing – QuickBooks Self-Employed expense tracker app starts at 7.50 per month but users can later bundle it with TurboTax for around $12 a month for a quick tax filing process.
3. FreshBooks
FreshBooks is another amazing expense tracker app that we quite liked, owing to its amazing features. It is a comprehensive cloud-based accounting solution that starts at $7.50 a month for a single user and five clients. This powerful expense tracker app can be shared amongst different users at once, but if you own a small proprietary concern, then we would personally like to recommend to you its $25 monthly plan. This plan enables an unlimited number of clients and can be used by an extra staff member. It also offers several other wonderful project management tools that help businesses by diminishing most of their otherwise onerous accounting work processes. FreshBooks is a hybrid expense tracker app that is compatible with both iOS and Android devices. It also works perfectly well on laptops and it is thus a great expense management app, especially for entrepreneurs who scout for a fully functional accounting package that also offers mobile expense tracking abilities.
• Pricing – The Lite version of FreshBooks starts at around $7.50 per month, and it increases up to $15 a month post the initial three months.
The Premium version of FreshBooks begins at around $25 per month, and it then increases up to $50 a month post the initial three months.
Voila! That is it from our sides. We hope we were able to enlighten you regarding the best expense tracking software applications. Ours is an iPhone app development agency and we specialize in making mobile apps, including expense tracker apps. This is one domain that we hold expertise in, so fret not because we have given you the best three options to choose from and as said before, you won't be disappointed with our choice. However, should you still need any further assistance, then please don't hesitate to get in touch with us. We would be available at your disposal. 
Also Read More:
Mobile Application Developers New York
Flutter Application Development Company