Over the last several years, cloud computing has magnified. As such, enterprises are increasingly transitioning to various cloud services. These resources include tools and applications such as data storage, servers, databases, networking, and software.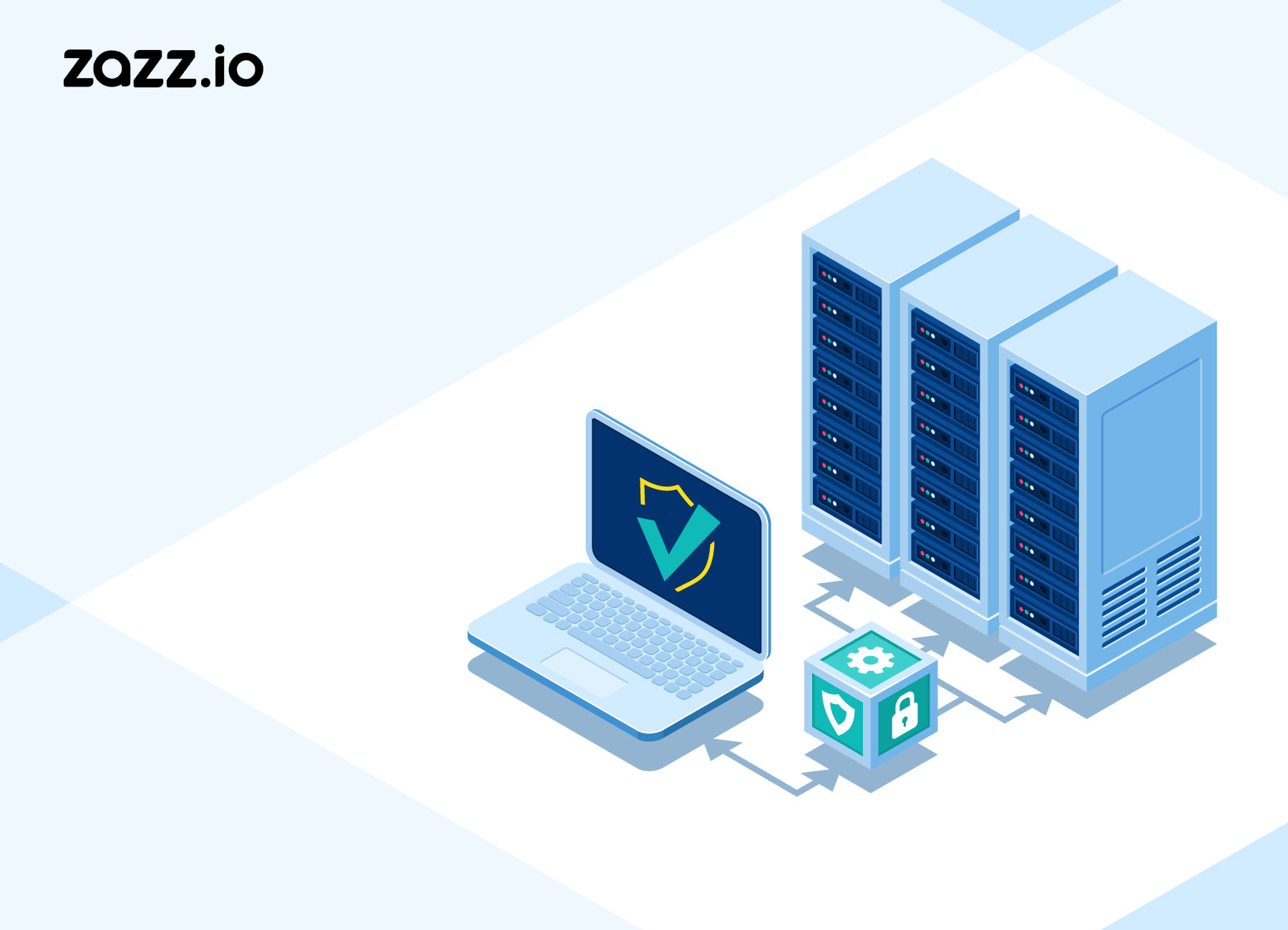 Cloud computing is called as such because of accessing information located remotely in the cloud or a virtual space.
Understanding Cloud Computing-
Cloud computing is Web-based computing that allows companies and individuals to access computer resources like virtual servers, databases, processing, memory, infrastructure, storage, networking, events, and pay-as-you-go.
Cloud computing takes away from the device carrying around or sitting and concentrating on all the hard lifting involved in crunching and storing it. This also transfers all of the data in cyberspace to massive computing clusters far away.
Cloud computing can be both private and public. Public cloud services pay a fee for providing their services over the Internet. On the other hand, private cloud providers only offer services to some people.
Types of Cloud Computing Services-
Cloud computing is a not new technology & being used by cloud service developers and various organizations, from large enterprises to small companies, nonprofits to government agencies, and even individual customers.
Cloud computing is not a single technology, it is a network consisting primarily of three services: service-as-a-software (SaaS), infrastructure-as-a-service (IaaS), and platform-as-a-service (PaaS).
Software-as-a-service
Software-as-a-service ( SaaS) is a method for delivering on-demand and subscription software applications over the Internet. SaaS lets you host and control the software application and underlying infrastructure and handle any maintenance (upgrades to the software and patching security).
Infrastructure-as-a-service
IaaS is the most common allowing you to rent IT infrastructure ( servers or VM's) on a pay-as-you-go basis from a cloud provider.
Platform-as-a-service
Platform-as-a-service ( PaaS) supply of an on-demand platform for software application development, testing, delivery, and management. It is designed to build web or mobile apps by mobile application development company easily, without worrying about setting up or maintaining the underlying server, cloud storage, network, and database infrastructure needed for development.
Also Read: Private vs Public Cloud Computing: A Look at Their Strengths and Weaknesses
Types of Clouds-
Public Cloud – Whole computer infrastructure is positioned at a cloud computing company's premises that provides the cloud service.
Private Cloud – Cloud Hosting the entire computer network yourself and not being shared. The level of security and control is the highest during the use of a private network.
Hybrid Cloud- Depending on their intent, using both private and public clouds. You are hosting your most useful applications on your own servers to hold them in a more stable and secondary location.
Community Cloud – A community cloud is shared among organizations with a common purpose or that fit into a specific group (professional community, geographic community, etc.).
Top 10 Cloud Service Providers-
1. AWS-
AWS became the first cloud computing provider to deliver infrastructure as a service in 2008 and has never looked back as it launches new offerings at a breakneck rate and builds its own computing platform that strives to be more productive and pass on those savings.
2. Microsoft Azure-
Microsoft's cloud storage service to develop, test, deploy, and manage applications and services through Microsoft Data Centers for data storage.
3. Google Cloud Platform-
It is a cloud service provider provided by Google. The platform allows users to create business solutions using modular Web services provided by Google. It offers a wide range of services, including IaaS solutions and PaaS solutions.
4. Amazon Web Services-
Amazon Web Services is a cloud-based system that uses integrated web services to develop business solutions. AWS provides a wide variety of offerings, including IaaS and PaaS. Those include Elastic Cloud Compute (EC2), Elastic Beanstalk, Relational Database Service (RDS), and Simple Storage Service ( S3).
5. IBM Cloud-
IBM Cloud is a group of cloud computing services provided by the same name's tech giant IBM. The solution offers a platform as a service, applications as a service, and a service infrastructure. IBM Cloud provides a broad range of services.
6. Oracle Cloud Infrastructure-
Oracle Cloud Infrastructure is another computing behemoth cloud service, and a powerful, feature-packed platform. There is a wide range of potential involved in using Oracle's cloud services, but they are truly designed to meet businesses' needs rather than small companies or individuals.
7. Alibaba cloud-
Alibaba Cloud is another important market player and one that everyone overlooks. However, via its elastic computing, database services, networking, and CDN solutions, Alibaba boasts a genuinely comprehensive range of services.
8. Digital Reality-
Digital Realty operates one of the largest independent data center networks globally, making it best positioned as a cloud provider. The Service Exchange will offer hybrid cloud solutions allowing you to incorporate AWS, Google, Microsoft, and Oracle services into a single portal.
9. Rackspace managed cloud-
Rackspace Managed Cloud lets you select a cloud provider that you can then interact with via Rackspace's platform. The company has collaborated with major cloud providers, including Microsoft Azure, Amazon Web Services, VMware, etc.
10. Cloud Linux-
CloudLinux is an operating system based on Linux intended to provide a more stable and secure platform for the shared hosting providers. Mostly a series of kernel improvements to the Linux distribution, CloudLinux introduces features that enable system administrators to take fine-grained control of their server's resource use.
Concluding thoughts-
Cloud computing has become the perfect way to deliver business applications — and the company's favorite option for extending its network or introducing new technologies. Cloud computing, whether public or private, has become the preferred platform for large-scale applications, particularly client-facing ones that need to change frequently or dynamically.
We are Zazz, We develop and design custom mobile apps for iOS and Android platforms. Our mobile application developers have expertise in creating mobile apps using AI and ML technologies. Lets discuss for personalized business solutions. We aim to streamline the workflow, incorporate functions into a single seamless pattern and, in effect, maximize the productivity of a company.