AR market expected to see a significant rise owing to developments in hardware technology and sophisticated mobile applications. Anticipating growth in wearable devices, AR, and the Internet of Things (IoT) would increase demand. The interaction of these technologies is considered to provide a user experience that is more dynamic and holistic.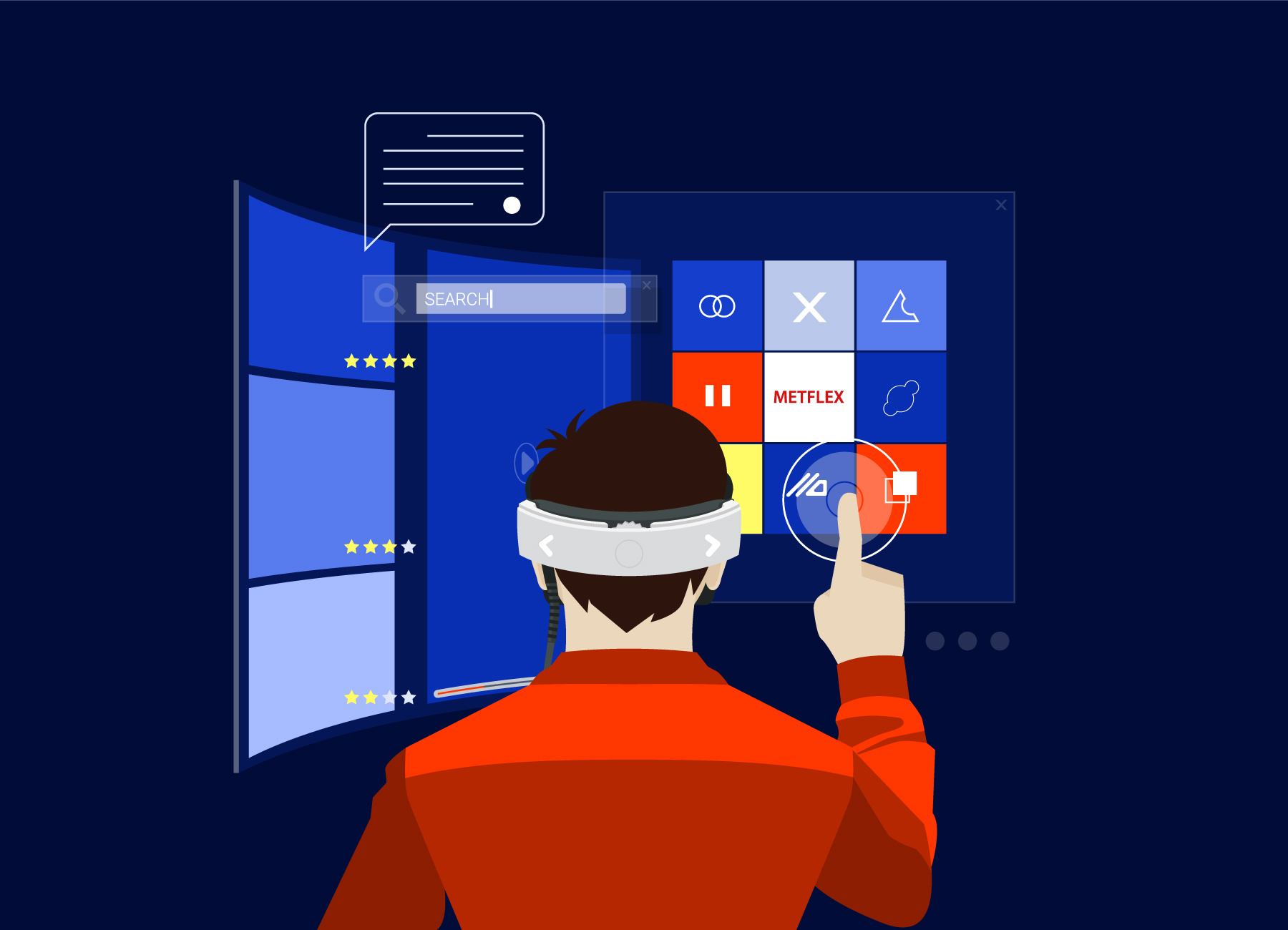 Rising smartphone and tablet penetration anticipated pushing the software industry, increasing from 2016 to 2024 at a CAGR of over 55 percent. Market growth for AR devices expected to lead to market growth in retail, gaming, and entertainment.
What is the AR software?
The AR software works with devices like tablets, phones, headsets, and more. These integration devices include sensors, digital projectors, & the necessary software that allows the projection of such computer-generated objects into the real world. When a framework is superimposed in the real world, users can interact with that model and modify it.
These solutions have other uses besides putting a 3D model into the real world through game developers. AR is widely used for purposes of entertainment — specifically gaming. You can even use technology to display contextual information. Users can point the camera display of the hardware to an object to show valuable data.
Benefits of AR Software
AR offers some advantages to the companies as it is still a growing technology. Here are some advantages of AR software.
It allows customers to use and interact with the product before buying.
It helps in enhancing learning. User can point their device at real-life objects to learn the necessary information.
It helps in training the employees more thoroughly by visualizing them.
Workers on the production line will quickly spot possible risks, along with access to the appropriate resources.
Adding augmented reality to commercials will attract your demographic target's vision.
Types of AR software-
AR visualization software
AR content management system
Augmented Reality SDK
AR WYSIWYG editor software
Augmented Reality game engine software
AR training simulator software
Industrial AR platform
Features related to AR software-
Content Management – AR solutions offer users the ability to store and manage their content. It can vary from raw 3D content, which will act as the foundation for an AR experience to already built content.
Editing- AR solutions should enable users to edit the 3D model that they upload to the platform. Users may scale the image, change the color, and provide any additional information that may be needed.
Integration of hardware – The app must be compatible with devices that support AR applications. This includes glasses, smartphones, Ios and Apple, and tablets.
Drag-and-drop – Technologies allows users to upload and insert 3D objects into before designed scenes. it turns it into AR experiences eventually.
Augmented Reality Market Growth
AR developers provide a wide variety of technology solutions to the retail business, enhancing the interactions between retailers and customers. New developments in the retail segment, such as pop-up stores, are expected to drive growth.
The growth of the smartphone industry is pushing the mobile app developers & AR market in China. Local vendors, including Renren, Tencent, and Baidu, have accumulated in the software and expected to launch several mass-consumer applications intended to evaluate a high degree of customer penetration.
Competitive market share insight into augmented reality
HTC Corporation, Marxent, Magic Leap, Apple, Facebook, Google, Microsoft, PTC, Samsung Electronics, and Upskill are key players operating on the AR Market.
The firms provide various hardware devices such as smart glasses, HMDs, HUDs, and other software solutions. iOS and android developers are actively engaging in the implementation of new technologies to improve productivity.
For instance, Google LLC, in August 2019, Live View, an AR navigation tool, launched. The technology enables Google Maps' walking directions feature by taking actual images from the camera of smartphones and overlaying navigation arrows over the top, allowing users to navigate easier.
Companies such as Vuzix, Meta, among others, have partnered with fortune 500 companies and other major technology giants, such as Caterpillar, Porsche, SAP, among others, to increase sales their AR smart glasses.
Industry insight of augmented reality
Companies are working in the sector to supply consumers with innovative technology to maintain a strong customer base. They adopt strategies for expanding their business activities, such as collaborations & partnerships with global tech providers and innovative products for better AR & VR development growth rate.
Conclusion
Competitive advantage is gaining over the augmented reality market. Many companies are expanding their market presence by acquiring new contracts and tapping new markets in AR market rate growth. We are Zazz, the leading mobile app development company focusing on taking the user experience to a whole new level through our reality technologies and specialized services.