The coronavirus pandemic has taken a toll on human lives, businesses, and livelihoods. It has tested many countries to their limits and has changed the way we live and work. Nonetheless, it has its fair share of blessings, or so it can be said. Some companies are alive today as a result of COVID-19.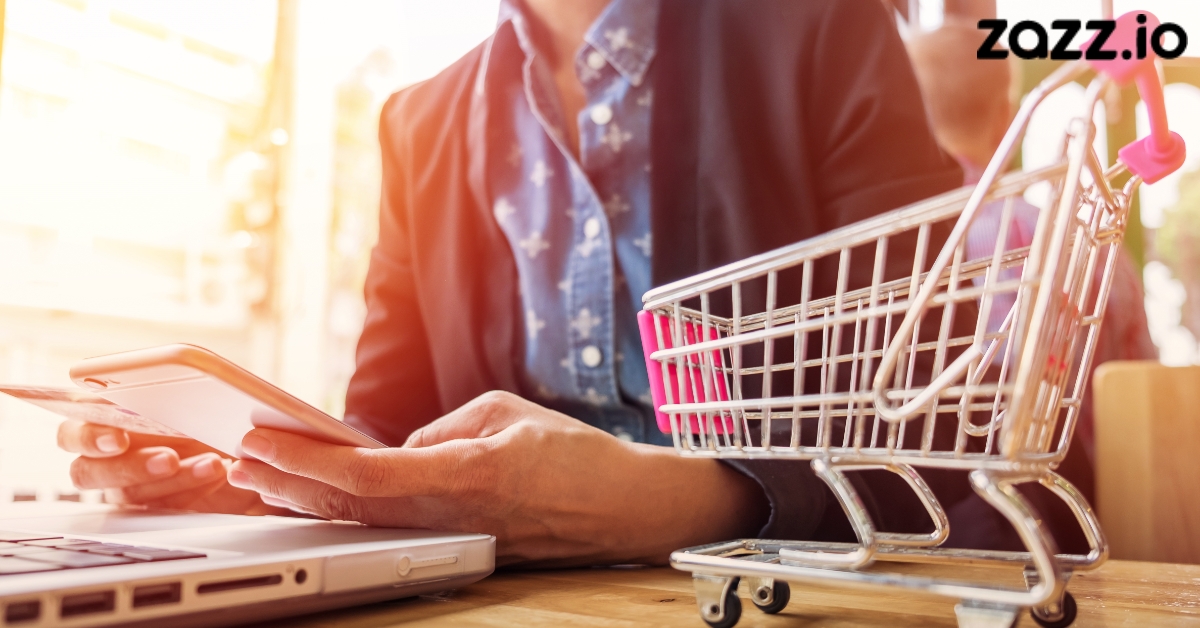 At a time of crisis like this, opportunities quickly arise in different sectors of the economy. eCommerce businesses state that the mobile app industry is currently the most benefit from the COVID-19 pandemic. Wondering how? We'll show you why this global scourge has created opportunities in the e-commerce industry.
The first thing to know is that work-from-home policies changed consumer behaviour. One of those changes was evident in the way customers use mobile phones. The demand for mobile applications that solve current problems, such as contact tracing, has caused the Android and iPhone app development to increase greatly.
eCommerce consists of purchasing & selling raw materials, services, or any goods and services through an electronic medium by the consumer, retailer, and company. Retail e-commerce is the exchange of goods and services between an online retail company and consumers. The e-commerce transaction can be of different types, such as business-to-business, business-to-consumer, and consumer-to-consumer.
Factors driving the growth of the e-commerce market before the COVID-19 Pandemic include strong and steady growth of Internet users and increased awareness of online shopping, increased product launches online, the low price due to bulk purchase etc. In addition, an increasing number of exclusive products on the market and lower prices of goods due to the direct distribution channel and economies of scale further contribute to the growth of the global e-commerce market.
Don't jump out; proceed to read what brands should do and understand how to optimize eCommerce business for new normal.
While the data shows that shopping behaviours are changing based on generational differences, we also see variations based on gender.
While the survey data displays that women are more likely to worry about the effects of COVID-19. However, it shows that men are more likely to impact their shopping behaviours. Compared to 20% of women, a third of men reported that the Pandemic affected their spending on products. Additionally, 35% of men, compared to 27% of women, reported that it affected how much they spent on experiences.
Men were also found to shop online and avoid in-store experiences more than women. This includes considering options that limit interactions in the store, such as online shopping, store pickup, curbside pickup, and subscription services.
Now What Brands Should do?
We all know, transparency is one of the most crucial characteristics that today's consumers look for in a brand. When it comes to coronavirus, proactively addressing customer frustrations and fears will support your brand reputation and foster customer loyalty.
Inform consumers about the coronavirus protections you are putting in place. On top of that, consider giving your agents additional training on how to handle any inquiries with proper sensitivity. Also, make sure your display advertising game is up to the task. As per a leading eCommerce app development company, app downloads can increase as people spend more time at home.
Brace Your Ecommerce Business for the "New Normal"
E-commerce involves more than just having a brand and selling products online. Finding the right target audience, product niche, and connecting with your customers is vital because it enables you to cut unnecessary costs and provide the most suitable products for your customer base.
The initial steps are taken to develop and launch your store and pay for the growth of your business. Since there is no direct communication with the buyer, you have to compete with other online stores in terms of product quality, price and offers to remain relevant. Since people's consumer behaviour changes due to the shift to digitization, there are several factors to address before thinking about success.
Things to consider before setting up your eCommerce business:
1. Since the COVID-19 Pandemic has made online shopping stand out, you can have a distinct advantage over others by offering niche products that are not available in other online stores. Having a speciality product offering limits the costs caused and gives you an edge over your conventional rivals. Also, by filtering your market, you can find sections that your competitors have not taken advantage of.
2. In a world where online shopping is slowly becoming the norm, you need to ensure that your business has fully adapted to all online payment methods. Since payments are made at the touch of a button, it breaks any geographic restrictions regarding the order, induces confidence in your business, and helps make recurring payments more convenient, as there is no involvement of large sums of money in cash.
3. Since the e-commerce platform is full of competitive companies, it is very important to do a thorough analysis of your competitors to understand the market's realities better. This also acts as a rectification tool if you are not as compliant as your competitors and helps you formulate better strategies for your business.
How Coronavirus is Impacting eCommerce?
Now is the time to invest in mobile apps if you are still sceptical about the idea. With thousands of opportunities in different industries, you won't lose a niche to invest your time and creativity.
Experience a transformative mobile experience with Zazz's mobile app development services. We are a leading IT service provider in the USA with multiple offices around the world. You can connect with our eCommerce app developers to start your hallucinations project today.