These are the most difficult times since the last great economic depression as the world is fighting Covid-19. The whole world is in lockdown and according to the facts and figures, this problem is not going to be solved anytime soon. So should we just bear the losses? The answer is an obvious No!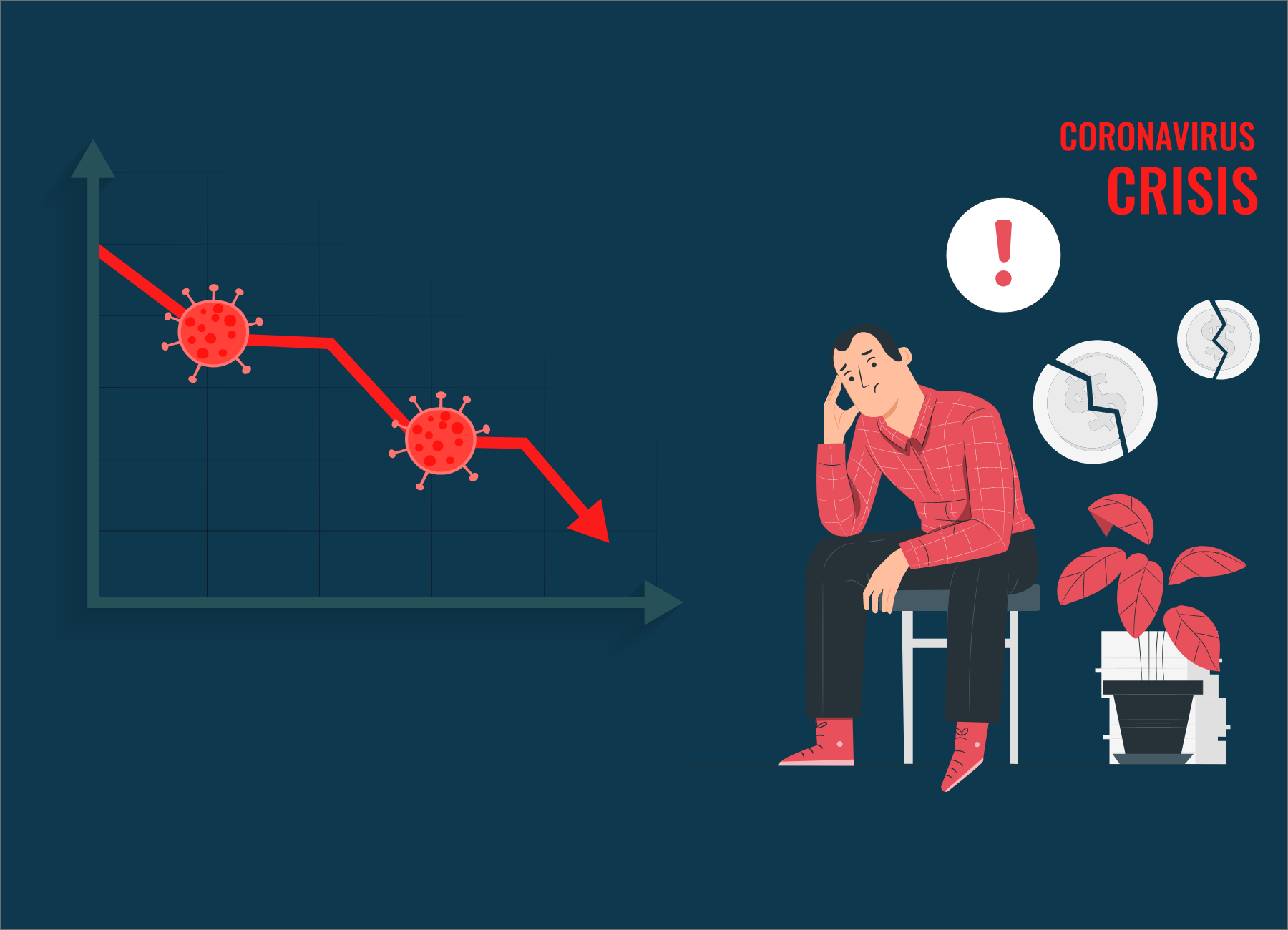 We have to mitigate business losses due to the coronavirus pandemic by applying smart strategies and by doing careful planning. Zazz is the leading digital agency developing all kinds of solutions for startups and enterprises. How is it possible that we leave you alone, here read on the full blog. So that you have all the information you need to cope with the coronavirus pandemic effect on business.
Is any Business Safe in these times?
If you want us to speak the truth, there is no business that is safe and without any challenges. However, we can manage losses due to the coronavirus pandemic and turn them into profits. According to us, the most vulnerable businesses include retailers, wholesalers, food, catering, restaurants, gyms, and fitness centers. Furthermore home decorators, sports manufacturers, Airlines, Tourism, and so on…
What can we do to overcome this situation?
First of all, don't panic! There are plenty of ways and strategies that can help us mitigate business losses due to coronavirus pandemic. This age belongs to information and technology, so take the help of modern technological sources. Take the help of our guides regarding how to select a digital agency and apply these strategies:
Integrate your existing mobile apps with technologies like Augmented Reality.
Make your websites different from your competitors and with efficient chatbots.
Use the hybrid app technology to get cost-effective and fast development of your mobile apps.
Invest in E-commerce online stores are the least affected by this pandemic.
Hire Android App developers from the best Android app development agency to capitalize on the digital mobile world.
The government is planning to help the small companies counter coronavirus pandemic effects on business. You should invest a good amount of these upcoming resources in custom digital products to overcome your losses.
For Retailers, Wholesalers, Restaurants, and Food Industry
Create your flawless online stores and productive mobile apps for promoting products.
Wholesalers should use IoT for minimum contact with products and smooth delivery to customers.
Retailers should have their mobile app to sell products to counter losses due to coronavirus pandemic.
Restaurants should go for online food delivery and enticing digital campaigns with the help of marketing and SEO guys.
Catering services should offer safe methods to serve the customers right in their homes with proper sanitization.
Integrate online payment gateways to mitigate business losses due to coronavirus pandemic.
For Gyms & Fitness Centers, Home Decorators, Sports, and Tourism
The tourism industry is the most affected by the losses due to coronavirus pandemic. Invest in tourism-related documentaries by engaging technologies like drones, and asking mobile app users to submit videos.
It is the best time for fitness experts to use digital products and explore new opportunities. A fitness mobile app filled with features like online consultancy paid membership, and videos will help in the growth of profits.
Take the help of expert Seattle Android App Developers like Zazz to offer home decoration services through digital channels.
Sports manufacturers should integrate eSports and technology to help users while playing alone. This can be done by the development of mobile apps, and other digital solutions like VR, AR, and iBeacon.
Also Read: Earn by Investing in E-Sports
For Corporate Sector
Your employees are working from home and they need to be more efficient. Invest in enterprise mobile apps to tackle and mitigate coronavirus pandemic effect on business.
Solutions like push notifications, chatbots will surely help your customers get to know about new products and other offers.
Video conferencing needs to be productive and smooth. Develop mobile apps, websites, and integrate available online communication tools within your existing digital solutions.
For Clothing & Lifestyle Industry
Lower the coronavirus pandemic effect on business by ensuring smooth online payment integrations and secure gateways.
If you are a small clothing brand or sell cosmetics or just shoes. Help people feel your product by applying AR in your mobile app.
Use mobile apps created by talented iOS app developers to create a direct communication channel with your customers.
Invest in state of the art websites with supreme design and unrivaled user-interface.
Offer exclusive discounts and offers by engaging push notifications that could limit the coronavirus pandemic effect on business.
Zazz Offering Top-Notch & Cost-effective Services Under One Roof
Zazz was a startup and with continuous struggle and amazing techniques has been converted into a powerhouse. We provide all contemporary development services under one roof. We have the world's best talent and resources. Thanks to our team, our app development company
offer the most cost-effective yet unique and innovative products in record times. Try us today, and together we can curb the coronavirus pandemic.