Creating a mobile app is fast becoming the latest fad, but as in all trends, as the initial fever passes, it is about the survival of the fittest. Therefore, if you are one of those whose objective is to participate in it in the long term, there are certain challenges that you will have to face at some point in the development process of your application and after the successful launch of an app.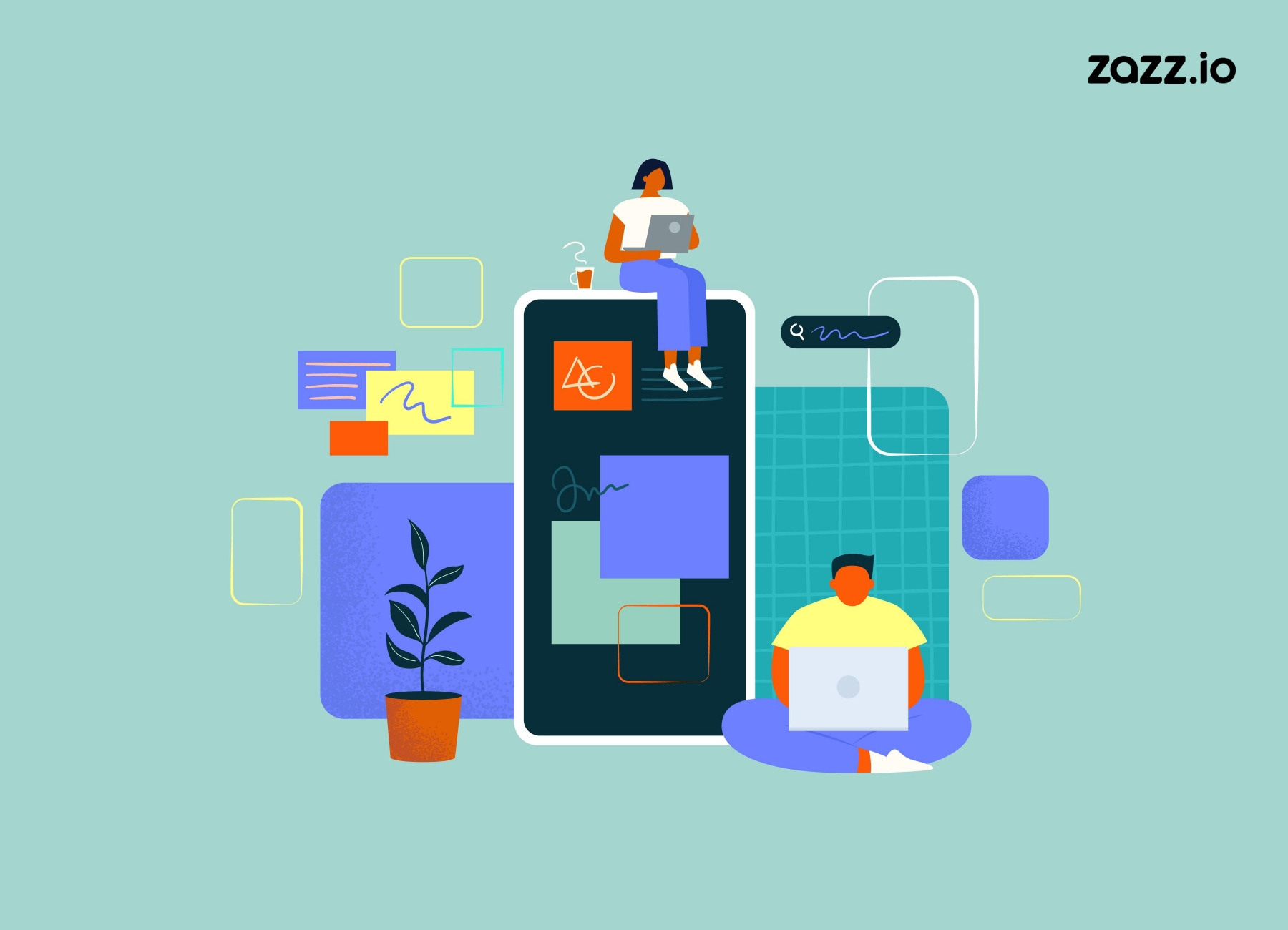 Yes, you heard us right, majority of app developers think that most of the troubles and challenges occur in the initial faces of the app development. However, that's just not a right approach as major disputes surfaces after the application becomes available for download. Now there are users who are judging you and your app. If anything bad happens, it will surely hit your credibility. Moreover, if you are developing an app for a client, you will not get positive review and upcoming business opportunity just because you never paid heed to the outcomes of that specific app when it gets available for the users. It is important as an application developer to start the trip well prepared.
This is a time when the market is flooded with a lot of content in terms of application development and app stores are about to burst with one application after the other finds its way to the platform. In this riot of a thousand things that we are exposed to, it is important that, as an application developer, you come up with a unique idea. An error in the execution of the idea will result in the failure of the app after the passage of time.
Also Read: What is Enhanced Edge Computing?
To prevent this from happening, it is important to evaluate the idea. Look closely at the target market, the problem you are trying to address, the solutions provided, the existing versions, the competitors, the price, and most importantly, what this application will offer that nobody else offers. This is what a mobile app development company would do.
Did you know that of the 1.5 million applications that are published on Android and 1.4 million on iOS, more than 80% are zombies? Although it seems brutal, most are published in the app store but users do not know of its existence or its usefulness is not visible enough to get people's attention. If then you wonder regarding the secret to build one that connects with users and is also profitable. In this post we will give you some tips for a launch of the application to the market that will give you fruitful results. If you are willing to monetize your digital asset, follow these infallible guidelines to be successful with your app!
As in any other project, when developing an app, the first thing to keep in mind is that you are not the only one or the best: neither the first to launch a proposal of this nature, nor the creator of the best and most exclusive formula. In fact, most applications lose about 76% of consumers after the first 3 months of use, which means that although the product is chosen from a vast number of offers in the app store, its interest and usefulness are tremendously finite and perennial.
As the use of apps around the world continues to grow exponentially, it is increasingly difficult to make themselves visible in the midst of a combative and contested stores. If of the 24 apps that, on average, people have on their smartphone (31 for tablets), only 10 are actually used daily and 5 account for 80% of the time the user uses their mobile phone, it is worth asking what will be the strategy after the app is launched if you do not want to jump on a trampoline to a pool without water.
The world of mobile applications is a phenomenon based on usability and functionality, yours must comply with both conditions or otherwise, it will cease to be and will become a simple mediocre product. This distinction applies on a top android application development agency in terms of discrete service offerings.
Therefore, the first and greatest advice we can give you is that you concentrate on developing an app with very specific functionalities that do not perform more than a couple of tasks and actions in the first instance. A clear example of this is the WhatsApp model: Although this instant messaging application now has a multitude of functions such as sending photographs, contacts, audio and video calls, in the beginning it had only one purpose, which was to send messages for free. This was the hyper focused strategy that allowed it to win the trust of its users and displace without mercy the rest of the services on demand.
However, the satisfactory launch of the application to the market does not end in a correct usability and functionality, but must have its diffusion channel, its promotion campaign, its management process and an evolution that responds to the needs of the users. Detailing all these steps in a clean and tidy diagram will help you define the strategy to develop so that your project has guarantees of success.
Testing
Submit the app to all types of previous tests to avoid possible errors. If your application has faults, they will remain in the user's terminal until it is updated with a negative impact on your brand reputation and on the usefulness of your proposal.
Marketing
Carry out a Mobile Marketing Plan as punctilious as possible and stick to that specific planning so that you coordinate all communication media and broadcast channels to promote this launch.
Promotion
Choose which main road will be the one that promotes the promotion of your app; either through a system of CPC (Cost per Click), CPM (Cost per Thousand), or CPL (Cost per Lead).
During The Launch
Download Synchronization
It is key that in the instances after the publication of the app, it gets the highest number of downloads. The peaks and high installation radios are interpreted by both Google Play and App Store as a positive sign of the quality and usefulness of the application, so it will greatly improve your ASO positioning from the beginning.
Connection With Influencers And Partners
One of the first channels of diffusion that you must take into account for the launch of the application to the market is the one with the most reputation and influence among digital users: influencers and potential prescribers of your app on the internet. Having the support and favorable opinion of professionals of the sector, bloggers, active users, recognized figures in social networks and other brands or companies allied to yours will give a very estimable boost to your proposal.
After the Launch
Comprehensive communication and journalistic vision
Depending on the potential and uniqueness of your app, assess the convenience of preparing a good press dossier or public notes to spread to specialized and even general media ; always taking into account that journalists must be provided with relevant and newsworthy information about the current status of the mobile ecosystem beyond your commercial purposes.
Viralization in Social Media
Social networks are the public square of the 21st century and if you know how to take advantage of them you can squeeze their reach to reach the eyes of thousands of followers. On the one hand, you can promote your app from your own profile on networks (in case you have decided to open your own broadcast network) or from your brand; but on the other hand you can activate various social elements from the same app, such as the possibility of sharing certain elements (photos, news, activities, and locations). Also, you can use other channels such as Landing Pages, blogging articles or Email Marketing campaigns and include social share buttons to boost the viralization of your proposal.
Investment In Paid And Conventional Advertising
The launch of the application to the market must include a media plan to determine the most profitable way to invest in advertising, depending on the characteristics, budget and target to which your project points. Think if your app is intended for a very specific and easy to segment audience or points to a more general profile and evaluates if the most effective is to promote campaigns on social networks such as Facebook, YouTube or Instagram, in conventional or specialized media, or promote your mobile project in Google AdSense and in paid advertising in other more traditional channels.
After launching an application you should keep in mind that you will not create the perfect app on the first day. Your version 1 will have nothing to do with the 10. It is about improving little by little while observing the response of the users.
Also do not try to go out in all possible systems on the first day, go adding versions for different platforms whenever possible. Or else, you can always look for website development services.
A point to keep in mind, is the budget that you dedicate to the development of the first version. Remember that you must reserve a part to promote your application and keep it, but make sure that, even if it is a first version, start in the best possible way. Do not resort to low-cost developments that can bring you headaches. In the end everything cheap can end up being expensive.
Finally, be sure to test your application well with as many people as possible and do not forget to include an analytical system that allows you to evaluate the whole journey. Lets Discuss your project Idea.