Shares of popular customer relationship management (CRM) software company, Salesforce.com (NYSE: CRM), climbed to 33.3% in 2020. The steady and impressive growth is seen in the company's business from the last few years.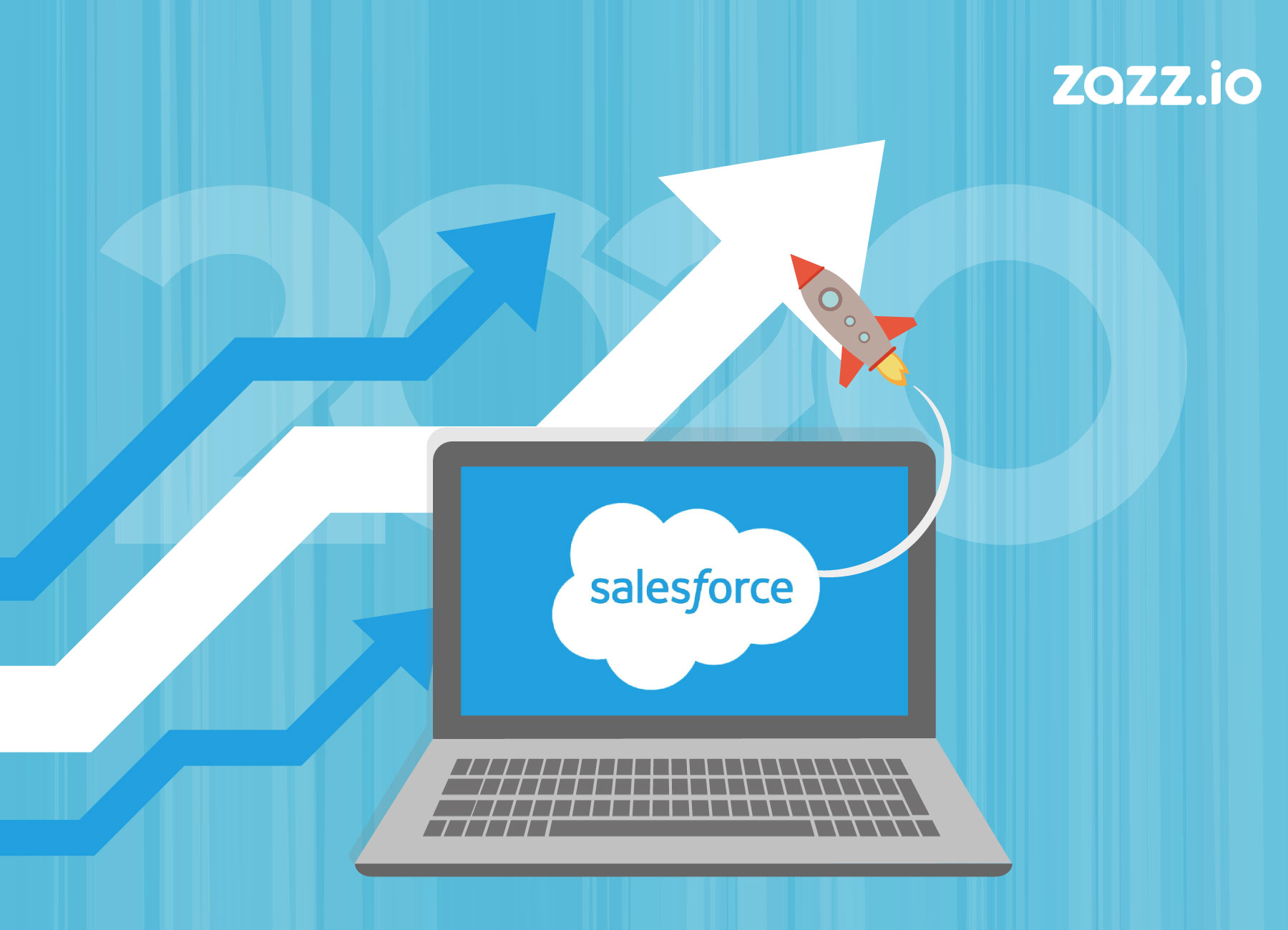 Salesforce.com is known as the market leader among top CRM software companies. The company bags the number one position in terms of revenue from the last seven years. The Salesforce App Development Company continues to grow its subscription revenue from the last few years. 
The company has increased the revenue to $14.5 billion, which is about a 26.3% increment in the first nine months. It is assumed that a 21% hike can be generated in revenue by the company for its fiscal year 2022.
Why is there an increment in revenue of Salesforce.com?
The company has recently announced its acquisition to purchase Slack Technologies (NYSE: WORK). This agreement costs about $27.7 billion that includes the integrated cost of Slack's platform with Salesforce. This combination provides a unified platform that connects employees, customers, and other stakeholders to manage their workflow.
The management believes that this combination will enhance their service and help their clients to create an extensive open ecosystem. It also focuses on carrying a smoother business workflow as per customers' requirements.
As per the reports released by recent Investor Day held in December, the net worth of Salesforce will be around $175 billion by 2025. Its compound annual growth rate is supposed to hit about 11% from 2021 to 2025. Being one of the popular mobile app development company, Salesforces has executed its "land and expand" strategy. This strategy helps the company to grow its customer base and increase its use cases per customer. 
What Salesforce is Supposed to Implement Soon?
Salesforce has also announced the launch of Salesforce Hyperforce, which can deliver cloud services on major public cloud networks.
The launch of Hyperforce and Slack's purchase will help Salesforce continue its growth in the coming years. This combination will also maintain its pole position as the dominant global CRM software provider.
Salesforce will also become a component of the Dow Jones Industrial Average in the coming future. Dow Jones Industrial Average is a popular cloud-software bellwether for the last 21 years. Marc Benioff, who is Chief Executive Officer, has given the company a broader portfolio of software. Benioff also added that he thinks Tableau can also work as the best acquisition in software history.
Salesforce Optimizes Application Development
Salesforce provides the right application development tools for developing custom applications. It acts as the one-stop solution for building and managing applications as per customer's requirements. The Salesforce platform became the world's number one CRM provider, from increasing employee productivity to dealing with clients.
Salesforce's mobile application development tools can easily conceptualize every type of business. The company helps many enterprises to roll out specialized applications in a very efficient manner.
The company mainly aims to provide every organization with a unique application that can help them in the growth of their business. As the entire platform is completely work as off-site, various cloud application development tools that it uses are cheap and can be easily integrated with existing internal systems.
Top 3 Frequently Asked Queries
Q1: How Salesforce works as an app development company?
A1: Salesforce platform provides every organization and developer several latest application development tools and methodologies. The company also provides both low-code and code-centric tools such as Salesforce App Builder or Process Builder for app development.
Q2: What does Salesforce software do?
A2: Salesforce is a famous cloud computing service as a software (SaaS) company. Specialized platform of customer relationship management (CRM). The company helps businesses to use cloud technology to connect with their customers, partners, and potential customers. 
Q3: What is Salesforce Used For?
A3: Salesforce helps companies to understand their customers. The company also connects businesses with their customer base. It is the one-stop-shop that allows businesses to manage, maintain, communicate with their customer base and revenue streams.
Concluding Thoughts
Big and trusted application development companies like Zazz offer a wide range of services for salesforce app development. With the changing trends, it develops platform-based dedicated mobile applications. It understands customer requests and develops applications by selecting proper development tools and methods.
If you are facing any problems in the above article, let's talk. You can write your query and send it by email. Our experts will help and guide you to resolve all your questions at the earliest.
Also Read:

App Development Companies in Philadelphia

App Development Companies in San Francisco