The financial sector always adopts contemporary technologies with care and trust due to its nature. However, now many companies have started delivering outstanding digital products known as fintech to banks and other companies. The reason behind this success is due to its secure nature and glitch-free processes that improve user experience. Fintech use implies many advantages over traditional financial services, regardless of the type of company that uses them.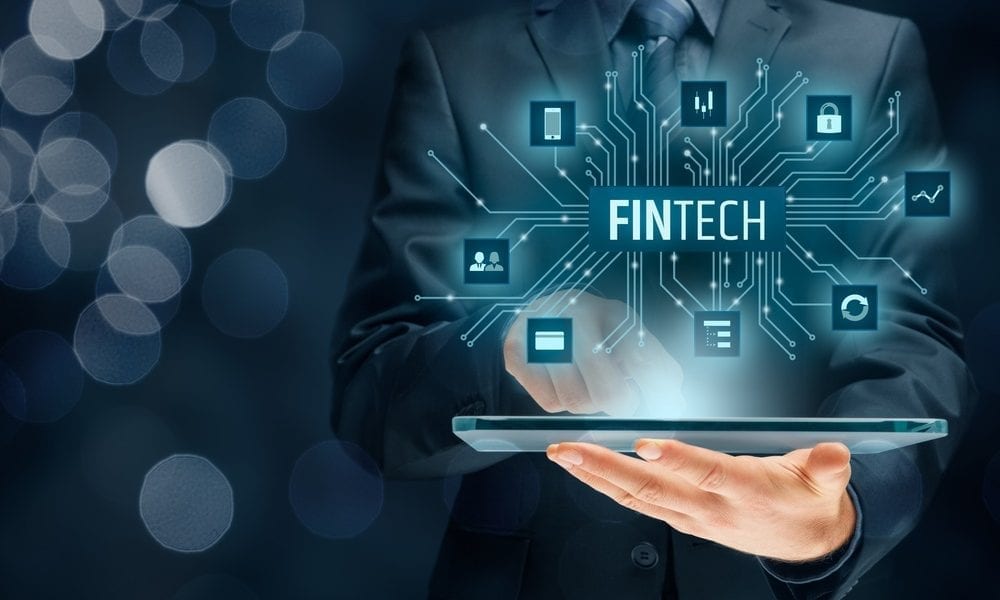 What is Fintech?
The term Fintech is a neologism that comes from the contraction of the words finance and technology. Initially, it refers to technology startups that take advantage of the most modern technologies to create innovative fintech examples. By extension, the term Fintech also applies to describe these financial services.
Fintech is a revolution in customer experience, in some cases creating new services and in others improving or disrupting existing ones. Fintech services are aimed at end customers, whether individuals, professionals, or companies, without intermediaries. Now as we have understood fintech meaning, let's grasp its numerous advantages:
Advantages of Fintech
1. Savings
Rapid and more automated strategies improve business efficiency while achieving targeted goals. An efficiency that translates, specifically in the case of finance, into economic savings. But we must also keep track of saving time in an era where more than ever it is gold. Fintech trends emphasize much on savings of every kind.
2. Flexibility
A concept 100% applicable to Fintech. This type of technology builds new, more agile workflows. Therefore, they allow you to save data, make operations through alternative financing, and much more; where and when you want.
3. Transparency
Through this technology applied to finance, the company can manage in a transparent and fast way. In this way, Fintech trends become synonymous with business transparency.
4. Efficiency
Financial technology is and makes us more efficient. The Automation Fixtures involves highly specialized as it offers very specific services. Thus, its high degree has a high level of efficiency and quality of services, as well as a quick and agile response. What is fintech? And why are companies inclining towards it?
The reasons why companies in our countries invest in fintech solutions highlight efficiency and better time management. Thus, the main advantage of using technology over finance is, for 54.6%, to achieve more efficient processes. Time savings (50.9%) and immediacy (41.7%) are some of the most common reasons.
5. Analysis
The use of this type of technology improves the analysis of processes, with more detailed information and data. This factor gives solid fintech meaning to everyday processes. In general, then, important competitive advantages can be achieved concerning competitors that do not use this type of service or platform.
6. Better Internationality
Often, the rigidity of the traditional financial sector hinders or slows down the negotiations between different countries. The business world in general is much more global than some of these traditional companies are prepared to manage. Emerging companies related to financial technology, despite being relatively small and young companies, tend to be much more prepared in this regard. They understand well the fintech trends and the needs related to the internationalization of companies.
7. Fintech Solution for Travel Expense Management
The advantages of solutions developed by Zazz for the financial department of a company about corporate travel are many. Beyond the direct savings in time and resources for the reporting worker and the supervisor, there are strategic financial advantages to take into account.
One of these advantages is budgetary control, both a priori and a posteriori. Thanks to its travel request functionality, it is possible to control and supervise travel expenses. Moreover, it helps these expenses to be in line with the established budgets and with the company's expense policies. Then, with automated monitoring and supervision, you can also verify that the expenses incurred meet these requirements and those standards. It is one of the biggest fintech examples as budgetary deviations are minimized and controlled.
8. Electronic Commerce
Electronic commerce has become increasingly relevant to people's consumption habits. The most recent study on e-commerce, carried out by the consulting firm Deeds and Wills, is worth reading. This study gives us an idea about the growth of fintech in banking. It provides that by 2021 the medium-sized country will reach sales of US $ 26,073 million in transactions through these channels.
This news becomes relevant because the growth of this sector has been potentiated thanks to new forms of payment, such as PayPal. Added to this come virtual cards, which are divided into credit cards and those that can be recharged with a specific amount from the savings account.
9. Fintech in Banking
Surely you have heard in recent days that your bank talks about the digitalization of its products. Now many banks offer options to check account statements, activate a card, or request a new product from an app. Banks have had to adapt to the immediacy and the pattern that the technology sector has set. Undoubtedly, it is possible to say that digitalization has led banks to modernize, but this occurs in the context of fintech in banking.
"I am glad that there are Fintech that are modernizing the sector and that there are people who decided to discipline themselves and enter this process," said Rogers Kin during the press conference offered by CNN on September 23, on the occasion of the Fintech Law Conference.
10. The Creativity of Financial Competition
Starting from the idea that banks have been in the consumer's view for centuries. It is something that puts them in greater recognition advantage and fintech meaning and creativity becomes more than relevant. In its definition, a Fintech is a company that uses technology to provide financial services in an efficient, agile, comfortable, and reliable way. Those four aspects were precisely the way to compete against financial giants.
Therefore, we must review, in particular, the variety of fintech examples and products that already offer today:
Famous Fintech Market Products
1. Business Credit
Has always been the business credit has been seen as a tool for business growth immediately; however, not everyone has easy access to it. Nowadays any entrepreneur can, from the comfort of his home or business, process financing in minutes. The value for the entrepreneur lies in the facility that is possible due to the fintech market. Since it is not necessary to have to go to a branch, process the credit and wait weeks for approval. And that too with almost immediate response, which will help him not to lose any valuable business opportunity.
2. Business Life Insurance
The online financial market is not only limited to business credit. The Fintech market has had to evolve and, to offer a wider range of products. They have partnered with insurers, which have allowed their clients to take out life insurance from the digital platform. It is done without the investment of time, paperwork, or medical checks that characterize this product.
The general advantage of digital products is that the application and approval processes are significantly reduced. Besides, with online tools, such as the credit simulator, card comparators, and insurance, among others. They can make a thorough review of different competitors and in real-time.
This will always benefit the user, as it allows him to make a more informed decision and guarantees better conditions and benefits. Are you looking to start a fintech-related project? Try Zazz! We are the leading fintech development company providing contemporary solutions. Believe us, we deliver cost-effective solutions in record time by prioritizing innovation. Contact us now!
Also Read