One of the fields that is already seeing the most benefits from the emergence of Artificial Intelligence is undoubtedly that of medicine, a field that receives the advancement of other leading technologies such as Big Data, 3D printing, or machine learning. Algorithms can save lives every day, diagnose skin cancer early, or optimize the operation of emergency services, as well as assist and complement medical professionals during surgeries. Even Google has just developed an algorithm capable of predicting the death of a patient using neural networks.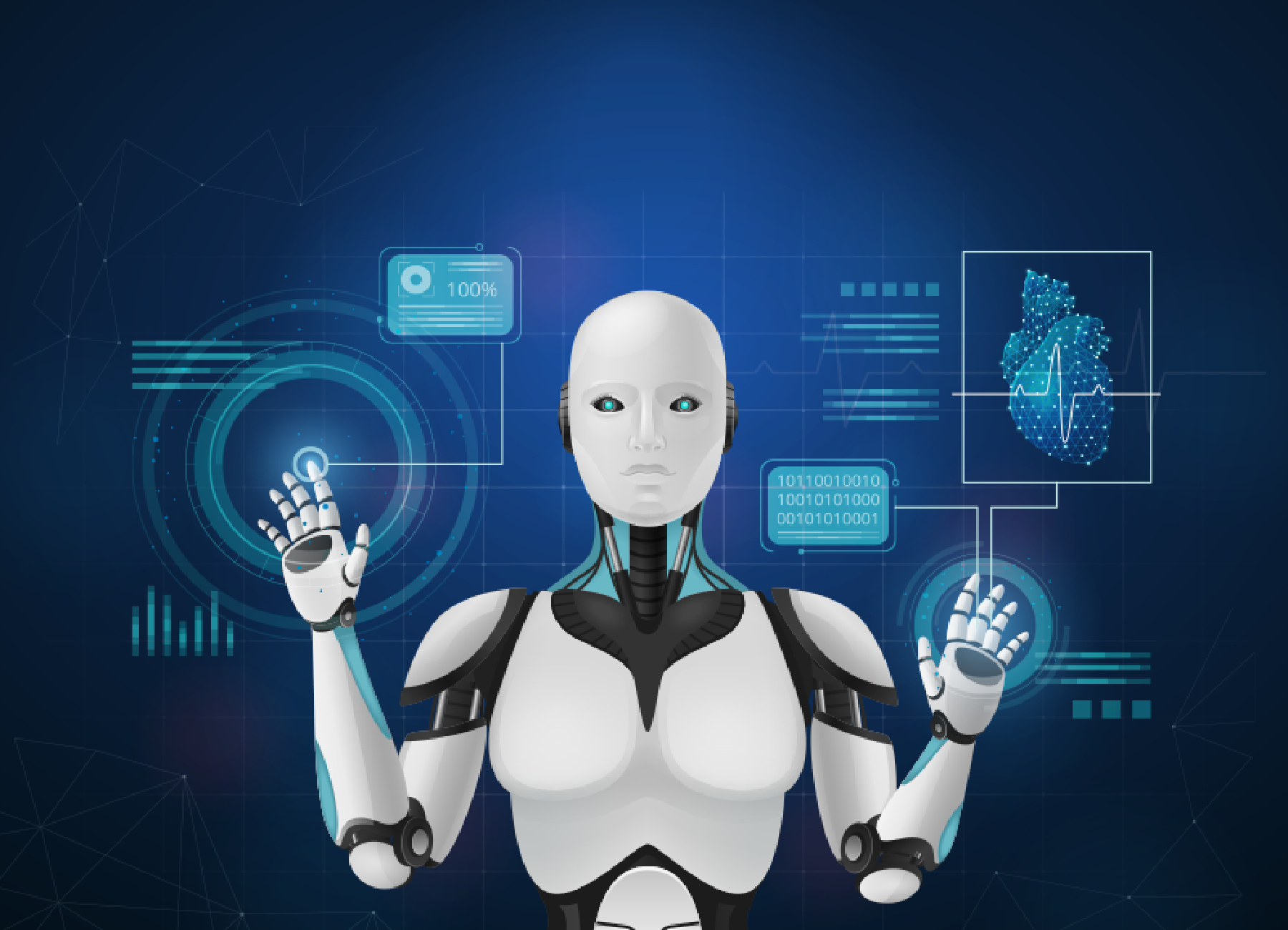 Below we highlight a handful of recent AI-based initiatives, machine learning, and deep learning that contribute to improving the field of health. As an AI developer, we are using advancements to cater to the healthcare industry.
Advances of AI in Medicine
The progress that artificial intelligence allows in health are many and very varied, although in many cases they are still linked to experiments and projects by specialized companies. In most cases, they are not yet routinely applied in hospitals or health centers.
1. AI in Pharmacology
Technological advances derived from AI in medicine can be developed in numerous fields. One of them is pharmacology. The development of more effective drugs in much less time is already possible. It is the case of AI that discovered two drugs to treat Ebola in just a few days when it would have taken humans, months, even years.
2. AI in Radiology and Oncology
The ability of AI in medicine to analyze and interpret images can also be of great help in radiology. Besides, thanks to machine learning, they can improve more and more based on the image studies previously carried out.
One of the main applications of artificial intelligence in medicine is in oncology, that is, the diagnosis and treatment of cancer. There are numerous tools to this end, and it has been shown that an AI can detect glaucoma with a simple retinal scan. Smart machines have also demonstrated high effectiveness in detecting breast or prostate cancer through biopsy analysis, reaching a hit rate of 90%.
3. AI in Neurology
The United States is one of the pioneer countries in the use of AI in healthcare in neurology. Thanks to this technology, it is possible to know with greater precision an organ as complex as the brain. It allows us to understand better how neural connections work and to advance in the diagnosis and treatment of strokes or brain damage and diseases such as Parkinson's, Alzheimer's, or senile dementia.
Other use of AI in healthcare projects are focused on offering solutions related to pregnancy. There is the example of the iFind Project. This tool performs an intelligent analysis of the images obtained from the fetus, which allows detecting malformations or other problems during pregnancy. Also, AI is increasingly used for fetal identification, as you can see in the following video:
Examples of medical advancements in the field of cardiology can also be found. For instance, at the University of Nottingham, they managed to create an algorithm that detects cardiovascular problems with more delay and precision than traditional methods, spectacular use of AI in healthcare.
4. AI in Genetics and Surgery
Another field where artificial intelligence applied to medicine will have more applications in the future will be genetics. In this sense, the American company FDNA has launched a facial recognition system integrated into a database that contains more than 8,000 genetic disorders and rare diseases. It also has an application called Face2Gene that allows the exchange of this tool's data between medical centers in 130 countries.
Finally, in the field of surgery, there are more and more surgical teams that allow automated operations. However, it is still difficult to leave all responsibility for an operation to artificial intelligence.
Applications of AI in Healthcare
We have already seen that artificial intelligence in medicine presents advances in numerous disciplines. Among its most prominent applications is the most effective diagnosis of pathologies from the analysis of an enormous amount of clinical information.
In line with the previous point, AI in healthcare allows for more specific treatments, based on valid diagnosis. Also, in the future, robotic machines or caregivers will be a reality in the same way that robotic pets are already in the homes of the elderly.
Artificial intelligence can be applied in almost any field of medicine. Its current mission is to function as a tool to support healthcare personnel and to alleviate the workload of doctors. As App Developers, we are contributing to the sector by developing the most innovative mobile apps and digital solutions.
Professionals and AI in the healthcare sector also have to face mechanical tasks such as medical consultations on patients. This type of job can be done automatically and effectively using AI. As we have already mentioned, another of its applications is in the pharmaceutical sector, where it is and will be a great help in finding new drugs and more effective drugs to treat diseases. Zazz has developed different healthcare-related tools and digital products, check out our portfolio for a complete understanding.
We are the leading development agency in the United States and are considered as one of the most professional companies to tackle AI. Our machine learning-based solutions guarantee prosperity and results. Contact us for a complete roadmap and a thorough proposal.
Also Read
How Artificial Intelligence (AI) in Mobile App Development Is Making Tasks Easier
Revolutionizing the World of Digitization with Artificial Intelligence
AI and other Technologies Reshaping the Food Industry
Top AI Development Companies in New York
Top AI Development Company in Seattle, USA
The Benefits of Fintech for your Company