Games are some of the most popular entertainment modes today. With the availability of numerous genres and varieties, players are securing their name all over the world. As a result, companies are discovering a variety of ways to attract players through various modes. With impressions of innovative features and type, they have gained popularity in the entertainment world. Here are the top game app developers in USA-primary that have become famous throughout the industry.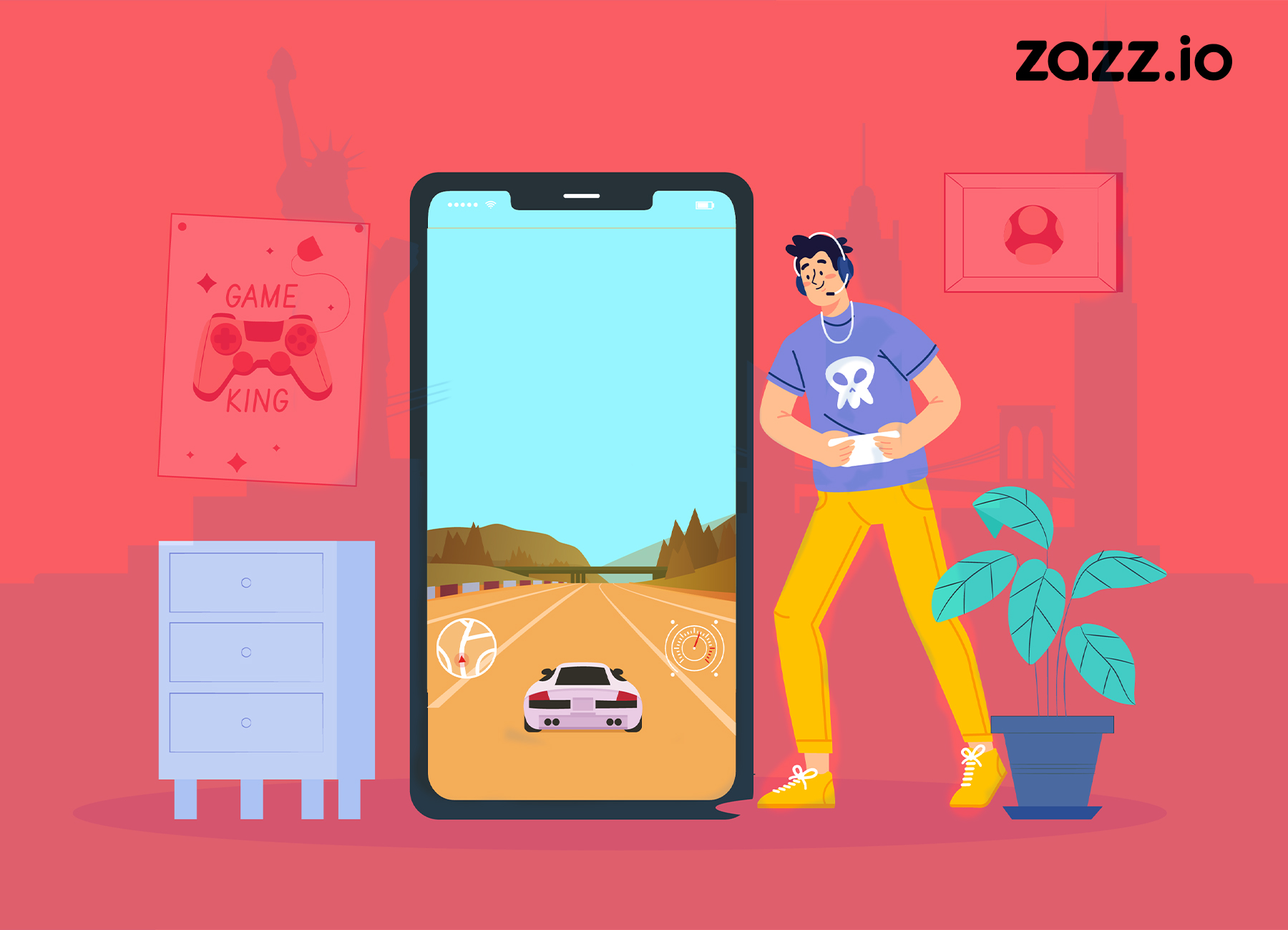 List of Game App Developers in USA
Zazz is an award-winning game and mobile app development company. However, they offer development and publishing solutions from concept development to application discovery. They have worked on various projects with a global client base. It provides more than millions of global users and years of experience on all major platforms, including iOS, Android, etc. They are a trusted partner for a world-class mobile app development agency around the world.
AppStudio is a leading game application development company creating transformational entertainment projects for global clients. Their philosophy is to go the extra mile to offer high-quality products with WOW effects. They guarantee maximum satisfaction for our customers, so hire game app designers to get a great app. The leading corporate facts about them are they have more than 120 talented artists and highly skilled game developers with 8 years of experience in the global gaming industry.
3. Cubix
Cubix is an enterprise software, games, and mobile application development company. They are experts in developing, customizing, and integrating complex enterprise-grade solutions, business intelligence analytics, advanced web, and mobile solutions. Moreover, with years of experience, they have worked for clients that include individuals, startups, and organizations.
4. 4Experience
Virtual reality augmented reality, and game development is our primary competence. We offer complete solutions and software development services with the highest possible quality on all existing platforms and devices. 4Experience is a Polish-based virtual reality team made up of passionate, experienced, and self-employed software engineers and experts who can offer tailor-made solutions.
5. Quytech
Quytech is a custom mobile app development and game app development company. However, they have extensive experience in consulting and developing various immersion and mobility solutions. They work with several industries, including healthcare, real estate, education, e-commerce, training, and development, etc.
6. Schell Games
Schell Games is an entertainment game development company in the United States. Since 2002, they have created interactive experiences across all platforms to enrich gamers' lives of all ages—projects in our award-winning portfolio range from PC, mobile, and VR games to interactive installations.
7. GameAnax Studio Pvt. Ltd.
GameAnax is a fast-growing studio powered by highly motivated engineers and creative people. Over the years, they have successfully served many industries, including the automotive, healthcare, real estate, entertainment, and sports industries, providing them with the best business solutions. Also, its goal is to offer exceptional solutions focused on business and consumer use cases.
8. Digital Tales
Over the years, it has financed and published some mobile games that have iOS, Android, and Windows Phone worldwide. Besides, adding more than 40 million multiplatform and obtaining video game award downloads. Digital Tales nominated as the best among Game Connection's selected projects.
9. Subliminal Gaming
Subliminal is a mobile application development company and founded in 2011. They have strength as a programmer and artist and started creating games. Moreover, they find inspiration in classic art and animation and, above all, in their three mischievous cats. Their main goal is to create amazing character-based games that experiment with gameplay.
10. JoyTime Apps
At JoyTime Apps, they believe that bringing more JoyTime is a great thing. However, your goal is to create the best games, games that many people play. Also, they create games and applications that focus on offering JoyTime while you interact with them. So join them on this journey and spread JoyTime all over the world.
How important is it to choose the best game app development companies Globally?
The United States is considered one of the largest hubs for the smartphone users and application development industries. So, selecting mobile app development companies becomes an important task. Also, to choose and hire game developers is a complicated task. As we know, every year, startups and large-scale companies launch new ideas to appeal to a broader audience. Therefore, it is essential for potential learners to choose the best game app developers in the US or worldwide.
Summing Up
These were the top ten game app development companies that are undoubtedly doing a great job today. They are known to manage a team of the best developers and team members to get desirable results in a limited time. All the organizations mentioned above do their best to mark their place among the game's development in the current time. Therefore, let's discuss your project with us; we will provide you with the best recommendations.