Do you know exactly what push notifications are? While apps continue to dominate the mobile device market, many marketing managers are looking for creative alternatives to this context. There are different paths they can take. However, push notifications are the most effective. Every leading app development company feels that is the holy grail of engagement.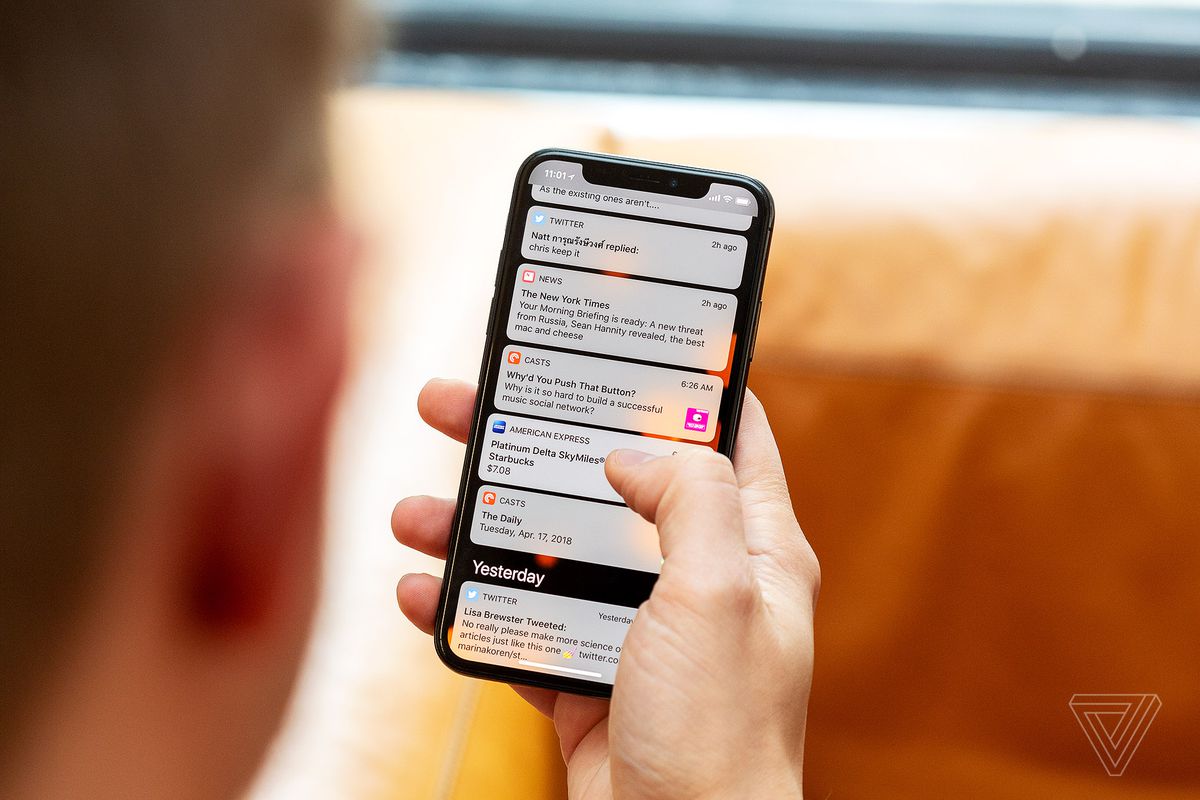 More complex than the text message, the push represents a modern form of communication. And, besides, it is one of the mobile strategies that have greater ROI.
Like texts, push messages are delivered directly to users' phones when they have installed an application. But, unlike plain texts, they have a wide range of customization options that can increase user participation and interaction.
Push notifications exist for several years although they have gained strength with the arrival of smartphones. What should be clear if you want to know what push notifications are is that they not only exist on mobile devices. Then you can understand what push notifications are and why you should take advantage of them.
What are the push notifications?
Push notifications is not a new term, it is something that we have seen on many occasions and that we have used even without realizing it, but we do not ask ourselves what they are and we do not know for sure what they are or how they work, they simply "are there". However, it is an important technology when it comes to communicating messages (internally of application) and in reality, it is not something new since they have been with us longer than we think.
In today's post, I will talk a little about these notifications, their origin, how they work and why they are important to take into account at the development level. Push notifications are instant messages that you receive on your devices. WhatsApp messages, for example, are push messages. So are the SMS of promotions, the notifications you receive in your web browser or the notification notifications of a new email.
If we want to understand this technology we must go back a few years ago with the Blackberry telephone company. Does anyone remember her? We haven't seen it in ads for a long time, right? It was thanks to them and their internal email service that these notifications started working. Consider how it worked this service: before, if we were using a client local mail, like Outlook, of Microsoft, to be a day of new mails we should do it manually or set to automatically perform queries to the server if they had new messages.
Blackberry wanted us not to have to worry about that detail and that is why he devised a new technology, which was called push. This is that it is not the client who makes the query, but the server who sends it; In other words, instead of being us who ask: "Are there any new messages?" it is the server who tells us: "Hey, you have a new message." There is no difference, but in reality, what is happening is that communication takes place in the opposite direction.
Thus, despite not being instant messaging, the client receives the news and, therefore, we know that we have a new message. This was a revolution and it was not strange to see how these terminals became so popular in the US since the added grace of all this is that the application in question was not necessary to be active. We simply received the notification and we decided whether or not to consult the new message.
With this known, let's go back a second to the meaning of "push." There are two communication technologies: push and pull. The difference is that in push it is the server that sends the query, while in pull it is we who consult the server. Think of it as follows: there are applications that to refresh them we have to pull (pull) down with your fingers, such as Twitter or Gmail. While in others, like WhatsApp, it is the application itself that informs us that a friend has sent us a new message.
It is important to be clear that although these types of notifications are more frequent on mobile devices, they are also increasingly used on the Internet. Through a subscription system, brands are enabled to send you to push notifications. This setup can be managed by the agency you hire for android app development services.
Why take advantage of push notifications
It is clear what push notifications are. Therefore, they should not be mixed with text messages. The texts and push notifications are so similar that there are times that they speak as if they were the same thing. Both arrive at a user's mobile device and must be adjusted within strict character limits.
However, despite having similar characteristics, there are marked differences. So why is it said that push notifications are better? But what are push notifications and how do they differ with text messages? It is important to clarify the difference between these two types of actions.
They are often considered the same marketing technique and that is a mistake. Hence the refusal of marketing managers and users to receive these types of notifications. However, push notifications are intrusive zero messages since the user himself decides if he wants to receive them and how.
The cost of notifications
Cost is one of the biggest differences. Many users do not have unlimited text message rates and are charged for each text message you send as a brand. This can annoy users and create a bad brand image. Push notifications, on the other hand, are unlimited and free.
Opt-in / opt-out
The opt-in/opt-out dynamic also favors push notifications, when it comes to the user's attitude. People have full control over which applications send them notifications and can even specify what types of notifications they want from each application.
Text messages, however, are often not requested. In fact, due to the sale of phone number lists between companies, some users may receive unwanted text messages. Hence the great negative reputation of push notifications. Since, often, users confuse text messages with such notifications.
Enhances engagement
Therefore, if you are clear about what push notifications are, you will know that they are not intrusive. Push notifications also increase engagement and also improve user retention rates.
Therefore, not only can they help drive some concrete activity with the message, but they also help increase ROI. Push notifications fulfill a double function because, in addition to offering a series of benefits, the brand manages to improve its engagement. This is why push notification integration is an imperative part of iOS app development services.
Customize your push notifications
Applications through which push notifications are sent have the possibility of being customized. In this way, you will be able to attract your customers or give signs that your brand is still alive.
For example, you can send a push notification message easily designed in seconds and offering users a 10% discount on any action you propose. Not only does this help attract new customers, but it can also help increase the customer loyalty rate.
Tips to keep in mind after knowing what push notifications are
Avoid being insistent
Push notifications are bad enough for you to have it as a brand. Use the benefits of push notifications and don't be insistent. Bet on a little advertising language.
For example, "We are giving a 20% discount to the first 100 people who buy our new product "instead of" Click here if you want to get a 20% discount for the purchase of our new product." Do you notice the difference?
Do not forget that it is a message that is sent to the consumer and has a limited number of characters to write. Take full advantage of them. Avoid robotic language and make it clear, always, what are the benefits of the consumer. Work the content marketing strategies that you probably consider for other types of actions.
What benefit do push notifications offer? They can serve as an excellent customer retention tool. But, for that, they need to be read. Take care, therefore, the way you write them.
Be clear about your objective
It makes no sense to send the same message to all your users. The tools through which push notifications are sent have the possibility of creating virtual limits. If a user enters these limits after a while they are sent a notification. For example, you can send a notification to those who have visited a particular website.
This significantly decreases the chances of disturbing people with irrelevant notifications. Imagine you are a chain of restaurants and you are going to open a new one in a place where until now you had no presence. Do you think that the best way to notify all your users is through a push notification?
Notify the people who are most likely to take advantage, that is, those who are close. You can use an email marketing campaign to spread the word, but push notifications should only reach users who have a chance to go.
Send notifications on specific days and times
Because poorly planned push notifications can take people away as quickly as they arrived, it is important to consider the lifestyle and habits of your users. Some studies show that the best time to send automatic notifications is between noon and 5 in the afternoon on weekdays.
It is better to avoid Mondays since the user is considered to be somewhat busier at the beginning of the week than the remaining days. From Tuesday to Friday, you are more receptive to receiving brand information.
Nor should we become obsessed with what the studies say. Each brand has a specific type of buyer. Analyze what and how are your potential customers. Thus, you will have more opportunities to achieve absolute success with your push notifications.
The main starting point is to send messages when users have enough downtime to read them. But without interrupting the rest hours.
Appreciate your position as a brand
It is not easy to get users to accept being bombarded with push notifications. Therefore, you must be clear that your position as a brand is privileged.
However, you should not exceed your confidence or they will leave quickly. If they have given you the option of receiving your news on their mobile phones or digital platforms, it is because they consider you interesting. Don't make them change their minds.
Push notifications have high open rates. These types of well-executed strategies can even get ahead of email marketing. But the bad thing is that if you do not do your job well as a brand, users can easily interpret push notifications as something negative.
Do not let that happen. You already know what push notifications are and how to manage them. It is worth designing a good strategy to carry out.
Also Read:
User Alert: WhatsApp Users May Lose The Access to Their Account
Summary
Article Name
What Are Push Notifications and How to Utilize Them?
Description
Do you know exactly what push notifications are? While apps continue to dominate the mobile device market, many marketing managers are looking for creative alternatives to this context. There are different paths they can take. However, push notifications are the most effective.
Author
Zazz
Publisher Name
Zazz
Publisher Logo