The era in which we live shows us a close link between technology and medicine. Computer science as its derivative branches has allowed professionals in this sector to have certain innovation tools such as Augmented Reality to perform their skills quickly and effectively. However, the first incursions into virtual worlds were made as early as the 1970s, but the term didn't appear until 1992.
This technology begins to be applied in several fields although it is that of video games and advertising that have more development.
Augmented reality gained significant popularity a few years ago with the advent of Pokemon Go. This technology allowed players to experience the Japanese cartoon characters through a mobile game, enabling them to explore their surroundings while encountering these iconic characters. Players could find themselves walking around the streets & parks of their cities searching for virtual creatures, which only they could see projected onto their mobile screens.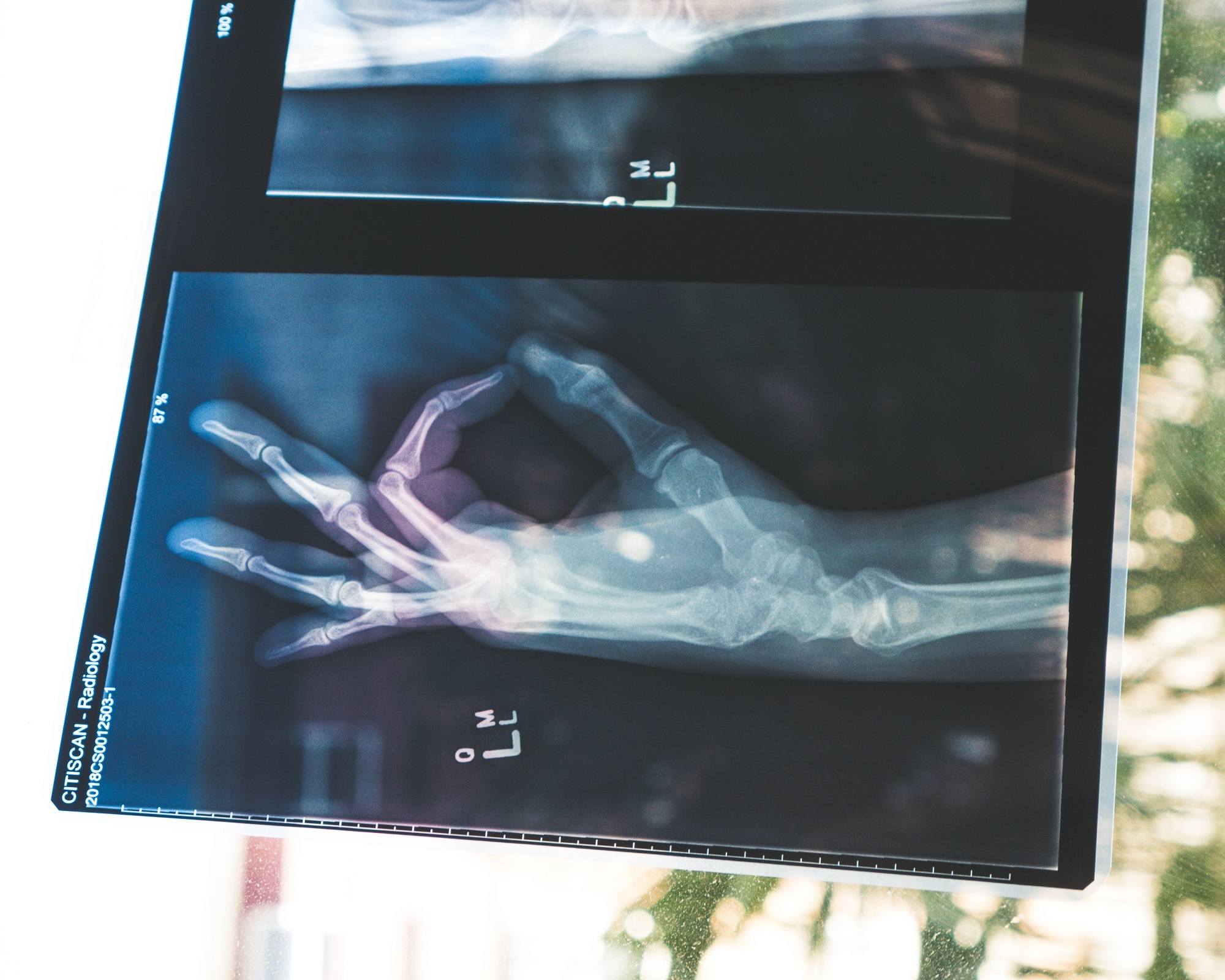 The recent Consumer Electronics Show (CES) 2019 confirmed that augmented reality is set to gain massive popularity this year. According to the International Data Corporation (IDC), the market for augmented & virtual reality will increase by a whopping 130%, reaching almost $13.9 billion. This prediction is based on the growing prevalence of immersive technologies across industries.
The healthcare sector is one industry that is likely to benefit from the widespread adoption of augmented reality. This technology provides a range of possibilities for doctors & patients, providing improved patient care and treatment. By enabling doctors to visualize & manipulate organs and other biological structures in 3D, augmented reality can help improve surgical precision and accuracy.
Patients can also benefit from this technology by receiving more accurate diagnoses & treatment plans.
The predicted growth in the market for augmented reality reflects the widespread potential for this technology to revolutionize the way we interact with the world around us. Its potential applications across a variety of industries will be significant, & its impact on healthcare is particularly promising.
It is convenient before showing examples of its application in the field of health, to differentiate the augmented reality from the virtual one. And although they are similar terms, its operation and result are quite different. Thus, while augmented reality adds artificial elements to a real scenario, the virtual one creates its scenarios that do not combine with physical elements. In both cases, the final scenery is immersive and interactive.
Augmented reality consists of incorporating additional information to a device (from a mobile phone to glasses) that is capturing reality through your camera. The user looks through the viewfinder of your device you have around and augmented reality is to bring you information of value about what you are seeing even allowing you to interact.
Because of its characteristics, augmented reality is presented as a great help technology for psychological treatments. A good example is phobia treatments because it allows those affected to be exposed to their fears through real projections with which to interact. This is the spider phobia treatment system developed by Phobos Center in Spain, where situations with spiders are simulated in the physical world to treat the patient's fear of these animals.
There are various applications of augmented reality linked to the treatment of diseases or uses in the health sector, which we will classify as:
Medical Training
Augmented reality is very useful for promoting medical training through simulators that help to improve the accuracy of surgeons. In this line, the new version of Google Glass is positioned as the most prominent device or wearable for professionals. An illustrative example can be found at the Erasmus University Medical Center in Rotterdam, which has led one of its surgeon professors to broadcast an operation live to their students using these smart glasses.
The company, Dignity Health is leading the way in using Google glasses: his doctors use them to transcribe their conversations automatically with patients, including the option of taking pictures. The result has been the reduction of the time dedicated by doctors to these transcripts and other administrative tasks, which previously occupied a third of their working hours and, now, only 10%. Although patients are informed of the use of these glasses, they flash with a very evident light when they record or are taking a picture.
Holograms for Anatomy Lectures
Microsoft glasses also offer multiple medical possibilities. The HoloLens offers the possibility of seeing reality superimposed holograms and interact with them. And the company CAE Healthcare is the first that takes advantage of its potential to guide it to medical simulation using VimedixAR, with which medical students can examine the 3D anatomy of a dummy.
Augmented reality provides a new channel that improves learning by providing other insights on knowledge. A good example is books that, through mobile applications, allow you to see parts of the anatomy in 3D.
VR Dentist is a state-of-the-art dental application that utilizes advanced virtual & augmented reality technologies to provide top-notch training for aspiring dentists. The platform offers 360-degree visualizations & allows trainees to explore dental models & dentures in a highly immersive & engaging virtual environment. VR Dentist stands out as an indispensable tool for dental students looking to gain a deep understanding of dental techniques & treatments.
Help in Diagnosis
e-LISA.shoulder is a digital app with augmented reality to help orthopedic surgeons minimize errors in the diagnostic process and surgery. In e-LISA.shoulder there are virtual services of preoperative planning and 3D printing of fractures. With it, you can watch a video of complex surgical operations and animated graphics based on real cases. The e-LISA team conducts scientific research to develop mathematical algorithms and models. In this way, it standardizes the trauma that affects the joints.
Visualization of clinical data
Applications whose objective is the agile viewing of clinical data through ultrasound, tomography images, obtaining a more accurate view of these data, being able to improve diagnoses and facilitate decision making for possible surgical interventions.
The AccuVein AV400 is a valuable tool in the healthcare industry. It provides exceptional precision to medical professionals for locating veins in patients. By digitally displaying a vasculature map on the skin's surface in real-time, doctors can make sure that veins are permeable & avoid any valves or bifurcations. This device is an essential addition to a healthcare professional's toolkit as it ensures that patients receive efficient & accurate treatment.
Surgery
The use of augmented reality in surgery has been a game changer for the way medical professionals approach operations. By integrating patient data into the preparatory phase and experimenting with various techniques beforehand, surgeons can determine the most suitable approach, leading to more successful outcomes. During surgeries, augmented reality can serve as a valuable guide, marking relevant information & enhancing communication between medical teams.
One example of a technology that incorporates augmented reality into surgical procedures is the advanced surgical navigation platform (SNAP). This system integrates with standard working room frameworks & offers advanced imaging capabilities, including multiple 3D shots. Our AR app development company specializes in creating cutting-edge technologies like SNAP, to improve the quality of healthcare & enrich patient outcomes.
Therapy and Rehabilitation
Augmented reality has a clear application in tests for the diagnosis of diseases, the treatment of phobias and the support and incentive in rehabilitation, generating virtual and safe situations.
An example would be a rehabilitation system that allows managing rehabilitation exercises for patients but without feeling that they are between the 4 walls of a hospital, but could find themselves in a gym and see their progress. The system records the evolution of the treatment and the performance of the exercises.
Help to special groups:
Disabled
Augmented reality can be a great ally for the integration of the disabled in real life which makes them less dependent beings. For example with the LookTel application.
Elderly
The development of telecare increases the patient's quality of life and its control.
Children
Sometimes explaining to a child what kind of illness he has, its consequences, and his new life habits are complicated. Augmented reality can help us create a partner who through the game helps the patient to better assimilate the information.
Patient support programs
Getting a chronic or long-term patient to follow the indicated treatment is not as easy as it seems. To carry out adequate adherence, augmented reality can help motivate the patient at times of possible abandonment.
Our Expertise
Zazz has always thrived to create and help in such products which are the future of mankind. Our projects and apps are well praised in the tech industry and events like CES and others. If you belong to the Health industry or just want to improve or innovate medicine approach, Zazz can help you. Feel free to contact us and share your plans and ideas with us. Together we can bring a change!