In the highly competitive world of business, customer loyalty is the key to success or failure. It's no secret that the experience a customer has with a brand plays a crucial role in determining whether they come back or not. In this article, we delve into Customer Experience (CX) & ser Experience (UX) in detail.
Many businesses are now focusing on UX due to the explosion of social media, e-commerce, & the dominance of mobile devices. However, CX is equally important, yet often overlooked. While the two concepts share the common goal of satisfying customer needs, there are significant differences.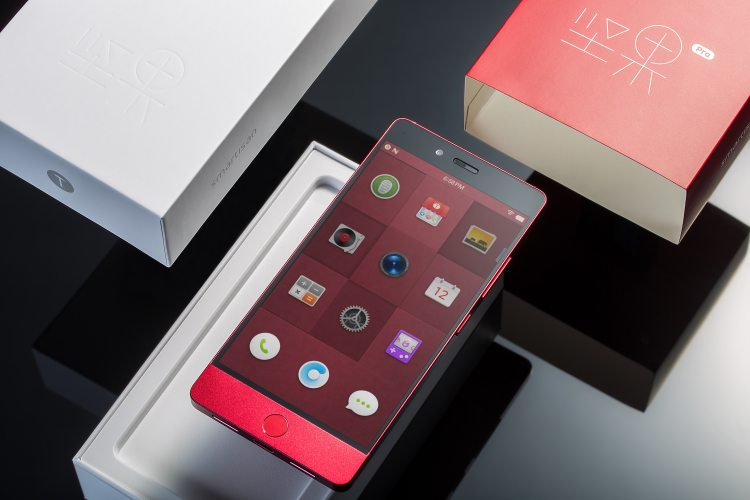 CX is about creating an emotional connection with the customer, while UX focuses on making the product or service easy to use. Both play a vital role in building customer loyalty & creating a positive reputation for your brand.
What Is The User Experience?
The user experience or UX is a relatively new concept. It refers to the experience that people receive when interacting with a product or service, which for the purposes of e-commerce stores can be a website, application, etc.
The design of the interface, navigation, ease of learning, design, etc., combine to create a positive or negative user experience. Efficient user experience (UX) is a crucial aspect of website design that should be a top priority for all designers.
Effective analysis of key performance indicators such as abandonment rate, browsing time & error rate are indicators of UX quality
Also Read: How much does a chatbot cost?
What Is The Customer Experience?
Creating a positive customer experience is crucial for any business. This encompasses every interaction a customer has with a brand and how they feel during these interactions. In simpler words, customer experience refers to all the experiences a client has with a brand.
The ultimate goal of creating a great customer experience is to satisfy customers, which can be achieved by aligning business strategies with customer preferences. The customer experience has three major components: how customers perceive their interactions with a brand, their likelihood of returning to make future purchases, & their willingness to recommend the brand to others. All of these factors can be measured and used to improve the overall customer experience.
By creating a positive customer experience, businesses can establish long-term relationships with their customers, leading to increased customer loyalty & continued success.
Discussed below are key elements needed to create the customer experience:
Customer service
Advertising
Sales process
Product delivery
Branding
UX
The customer experience comprises all of a customer's interactions with a brand. The user experience, however, pertains to how people interact with a product. In eCommerce, it pertains to how customers interact with the website or application. It's important to note that the user experience is a component of the larger customer experience. Essentially, the user experience shapes the customer's overall perception of the brand.
What are the differences?
Consumer and user interactions are key focuses in the client sphere. It is essential to understand buzzwords in this area. While CX and UX are different and special, for a business to succeed, they must work together.
User experience discusses the engagement of consumers with a product, website, or app. It is measured in areas such as the rate of abandonment, the rate of error, and clicks to completion. A difficult-to-use item yields a negative experience.
Conversely, customer service measures a customer's overall interaction with a company. In the clouds, it appears to exist higher and can require a sequence of interactions. It is calculated by the net score of promoters, customer loyalty and satisfaction of customers.
Without each other, both customer service and user experience are incredibly critical and can't really exist and succeed.
Customer experience (CX) encompasses all touchpoints & products under a brand, focusing on the user's perception across all channels.
UX is the customer/user experience with a specific product, such as a website, application, or software, but it is only part of the big picture of CX. The goal of an ui/ux design agency, then, is to make sure that the brand designs products that solve the right problem efficiently and pleasantly.
To ensure client happiness, CX must include commercial strategies with their real-life experiences. A strong focus on customer satisfaction is key.
Bad UX Example And Good CX
Purchase a mobile app but struggle with its user experience (UX), navigation proves difficult and desired functions are elusive.
Upon purchasing a phone application for UX purposes, the user found the interface to be confusing and struggled to locate the desired function. Seeking assistance from the helpline, the user was directed towards accessing the function & also offered a discount.
Despite the poorly organized interface of the application, the user had a positive experience with the brand's customer service & the subsequent discount provided.
Overall, the user experienced a high level of satisfaction with the application and its customer support. However, it equally emphasizes that only the best mobile app development company must be hired to make the app user friendly and increase user satisfaction.
Example Good UX And Bad CX
He wants to buy plane tickets. The airline's user experience (UX) is top-notch, with an intuitive interface, easy navigation, and swift loading time. Booking a flight takes less than ten minutes. However, the customer experience (CX) takes a hit with poor service at the airport.
Consistency between the UX & CX is crucial for customer satisfaction. Every event related to the brand is interpreted by clients as part of their overall experience. Therefore, delivering a positive CX is just as important as a seamless UX.
Also Read: Where To Find App Developers?
Example: The Difference Between User Experience And Customer Experience
Let's gain insight into its significance & impact on customer satisfaction by examining the following examples.
Experience With Airlines
Let's see an example that involves an online process and part offline: travel by plane. With the internet, it is easier for the user to compare prices and times to choose the one that best suits their needs. Today, more and more people do it this way, according to Google 8 out of 10 people resort to intern to plan their trip.
Nowadays, the airline industry faces increasing pressure to provide exceptional customer experience and compete for customer loyalty.
With a customer's first point of contact being the airline's website or application, the importance of providing exceptional user experience cannot be overstated. This is exemplified in the Canadian market segment where Air Creebec & Air Inuit, two similar airlines with similar target audiences, offer different levels of user experience.
Let's First Analyze User Experience (UX) While Making The Purchase:
Both have simple sites adapted to mobiles and also feature an app that enables users to consult and make reservations easily. However, Air Creebec seems to be doing a better job regarding the user experience.
Air Inuit and Air Creebec are two Canadian airlines that provide convenient online reservation services. Both companies have user-friendly websites that cater to mobile users. Additionally, they hire app developers to offer an app that simplifies the booking process.
Nevertheless, when it comes to the user experience, Air Creebec appears to outshine Air Inuit. The latter adds various charges during the payment process that increase the total order amount, making the experience frustrating for users. Hidden costs that the customer is not aware of prior to the payment section can waste valuable time that could be spent elsewhere.
On the contrary, Air Creebec's "clean rate" policy ensures that all charges are explicitly mentioned with no hidden agenda to increase the price at the checkout. This makes for a more satisfying shopping experience for the customer.
So, by focusing on transparent pricing policies, businesses can increase customer satisfaction and build a loyal customer base.
What happens in the experience at the airport? Registration is always chaos, which is why the check-in online is a great relief (especially for people who travel light), with this the travelers avoid the long lines and go directly to the boarding room.
So it has become evident that by paying attention to user experience, one can enhance the customer experience.
Some UX Techniques That Improve CX:
Do not bury a customer helpline in a place that is hard to find.To enhance user experience, ensure seamless communication with a transparent approach.
Acknowledge user feedback, either by implementation or confirmation of receipt.
A multi-device experience is always a solid strategy, taking into account that 90% of users complete a single task on more than one device.
For an online store to work well it is not enough to have a nice design and good products for sale. Your customers need to believe you and should find the products easily.
Safety First
Online stores use sensitive information from their customers, such as the NIF, the personal address and the number of their credit card. Most users will immediately close the e-commerce site or app that does not show confidence. The SSL security certificate protects, through data encryption, the personal information that the store manages.
Enhance your online store's customer experience by first implementing an SSL security certificate. This certificate ensures safe & secure transactions, instilling trust in your customers.
Load Speed
Internet users are very little patients when surfing the Internet. On average, they only wait two or three seconds for a page to be fully loaded. It's common for electronic stores to have sluggish loading times due to information overload.
To overcome this, it's crucial to optimize images & videos on your online store to minimize their size and speed up page loading. Besides, you can improve the speed by hiring a server that offers you dedicated hosting and enough bandwidth.
Simple Payment Process
The payment process is usually one of the most tedious moments of the purchase. They are among those that most influence negative customer experience. This step sees highest bounce rate
To reduce the abandonment of carts, it is convenient to facilitate the payment process to the maximum. Optimize your user experience by simplifying registration processes. Condense data requests & offer auto-save functions. Incorporate field help text while providing diverse payment and shipping options to increase the efficiency & convenience of user interaction.
Navigability On All Devices
An online store full of distracting elements and huge texts of gaudy colors does not help at all in the customer experience. Simplify your design with ample white space to emphasize key elements.
It's crucial to recognize the surging trend towards mobile purchases. Inform & educate in plain language, but incorporate substance and depth, as well as an informative tone. You should not wait to adapt your e-commerce to its use in smartphones and tablets. The usability of an online store does not only consist of having a responsive design. The most advisable thing is to have your app.
Complete Product Descriptions
Purchasing items from an online store can be challenging since the only insight into the product is via its description. Therefore, to enhance the user experience in e-commerce, complete & zoomed photographs of the item from various angles are vital. It's not enough to copy descriptions from your provider as they may not be sufficient or explanatory, and you may face penalties for duplicate content from Google.
Composing distinct, detailed, and intriguing descriptions is the best solution. Your product information should include pertinent and persuasive information. Clarify the benefits to your customer, define the materials, dimensions, usage tips, and other details, as well as specifying aspects that make your product unique.
Clear Calls To Action
Place Calls to action or CTA (call to action) in visible places & highlighted by a button In addition, the explanatory text should clarify where the user will be directed when he clicks. In this way guides the customer through the purchase process without confusion.
Conveniently, the steps that your client gives are few and clear. Enhance your e-commerce user experience by allowing customers to easily navigate back & forth from their shopping cart without restarting the payment process. This will increase convenience and overall satisfaction. Imagine that you are in the supermarket and you have to empty the shopping cart because you have forgotten a product … In your online store, customers should be able to make changes or inquiries without complications. In case you need any solution regarding UI/UX experience, Contact Us.