Landmark recognition apps are used to identify landmarks by including well-known buildings and structures. Developers mainly help users to identify famous buildings like the Eiffel Tower, the Taj Mahal, and many more using such apps. Many app development companies are using the latest techniques and methodologies to build such apps for their clients.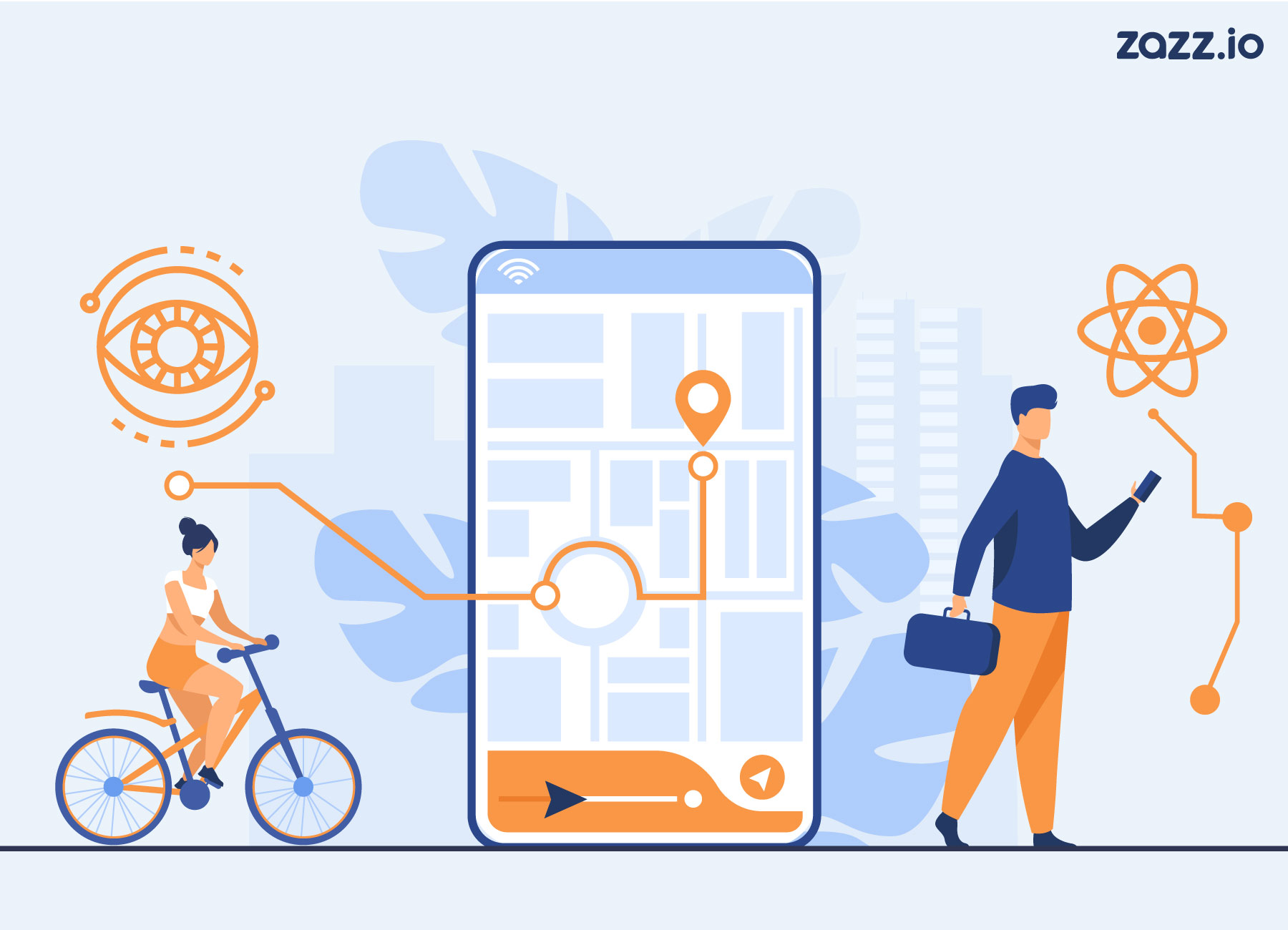 Technologies like React Native make this process relatively simple. All you need to do is write and execute some code. With the landmark recognition app using React Native, you can easily recognize well-known landmarks in an image.
These apps work very only. You have to pass an image to this API. It will automatically the landmarks related to that image and display it with each landmark's geographic coordinates and the region of the picture. All the information stored in the application's database creates fantastic experiences for users based on the content they share and more.
What is React Native?
React Native is a coding platform that helps developers to develop mobile apps using only JavaScript. It is used to build real mobile applications for both Android and iOS using a single codebase. React Native mobile app agency uses programming languages like JavaScript or TypeScript for transferring data from server to your device. 
This framework is known as a famous platform as it uses the same fundamental UI building blocks as regular iOS and Android apps.
What is Expo?
Expo is a framework or set of tools and services that creates universal React applications. This platform is a set of tools and services built around React Native and native platforms. You can use those platforms to develop, make, and deploy iOS or Android apps using the same JavaScript/TypeScript codebase.
Quick Glimpse of Landmark Recognition App with React Native and Vision AI
It is essential to know how to set up Expo with React Native. If you are facing any problems while doing so; go through their docs to get more detail.
Such Landmark recognition apps use computer vision instead of any location information from GPS. This makes the technology not only to recognize a landmark, especially from where you're standing, it also considers photos or the cover of a magazine for this purpose. Such applications will be beneficial for you even if you're thousands of miles away.
Nowadays, React Native makes the Landmark Recognition technology more fast and accurate. It uses the latest patent-pending technologies for training deep learning models to eliminate all the false positives and nuisance as many ordinary buildings and bridges share similarities. 
Users may face problems while identifying famous landmarks like decrement inaccuracy. Many such applications offer about 90% of accuracy that is quite unparallel to achieve across the industry. In addition to the above feature, the technology supports about 2000 landmarks, and the number is still growing.
Recognising the most prominent landmark also depends on the location of your phone. Besides this, many apps distinguish the area based on the angle of your device.
Critical capabilities of Landmark Recognition Apps
Recognizes well-known landmarks
These apps will provide you with the name and geographic coordinates of landmarks that users mainly capture in it. Many recognised applications can be used to find the region of the image of the historic.
Get Google Knowledge Graph entity IDs.
Mainly a Knowledge Graph entity ID uniquely identifies the landmark, and the Knowledge Graph Search API uses the same ID. You can place an entity across multiple languages using this string and independently of the text description formatting.
User- Friendly
Among other location recognition apps, some most advanced applications capture the image of any monument & calculate the exact geographical points. The location recognition app then compares them to another geographical location to check the captured image could be related to which one.
Wrapping up
As the most popular React Native development company, Zazz explains more about the location recognition app. There are several such applications available on App Store that users can access for free with specific data types. We are a well-known mobile application development company with a dedicated development team that provides 24 * 7 support. If you need any assistance, let's discuss. Our experts will connect you at the earliest to solve your queries.
Also Read Our Popular React Native Posts
React Native For Innovative Mobile Apps For Next-Gen Connected Cars
Top 10 React Native App Development Companies in San Francisco
Top 10 React Native Application Development Companies in The USA
Is React Native Really The future of Mobile App Development in 2021?
Benefits of Developing a PWA Using React Native in 2021
Top 10 React Native App Development Companies In The New York