React Native is a dynamic framework that permits iOS and Android users to download and use your product. Finding React Native developers, however, was very challenging.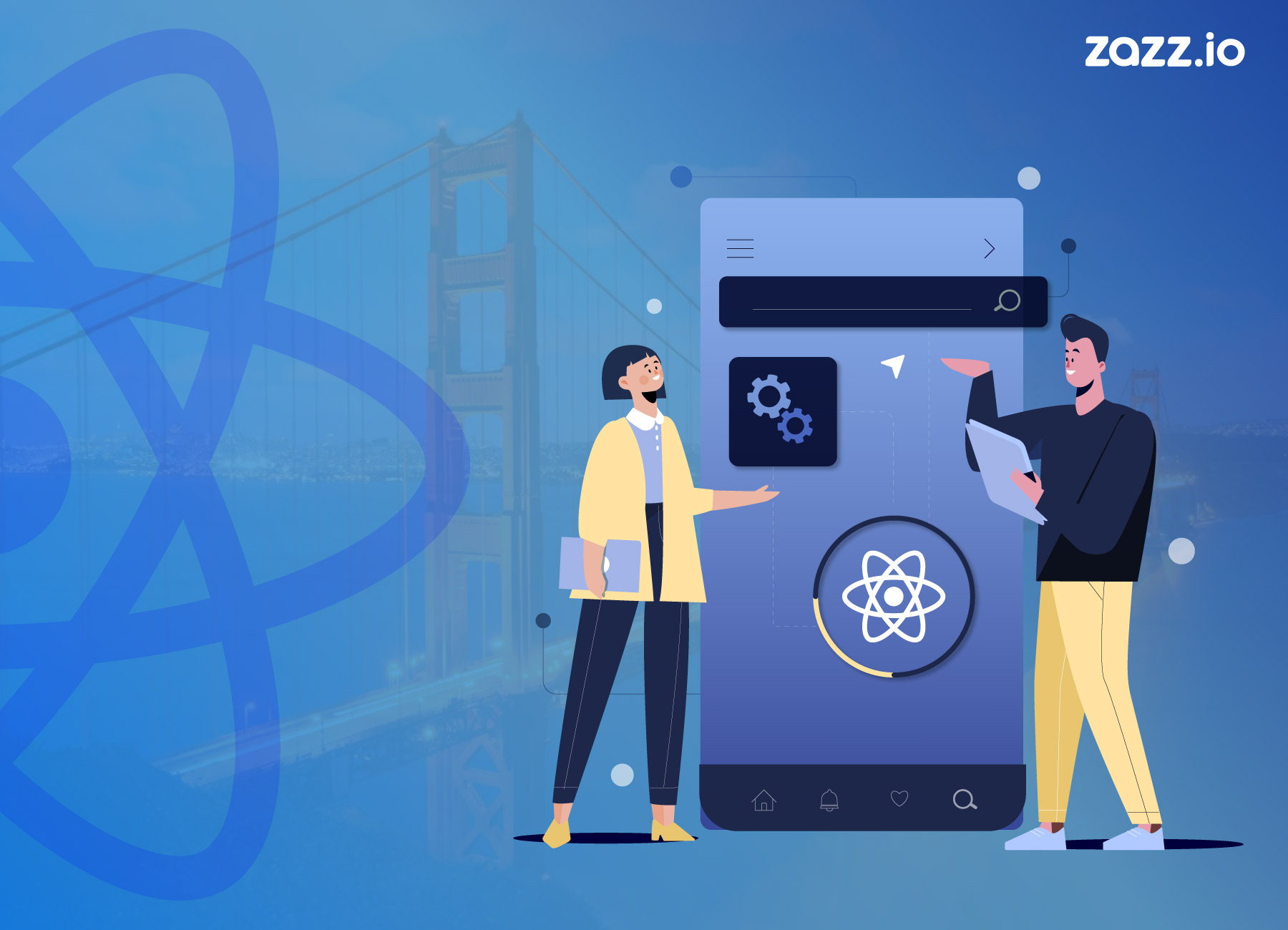 That's why we have put together a list of the best React Native development companies for you to review. Read the company description to find the one that best fits your needs.
List of Top 10 React Native Companies in San Francisco
Here, we mentioned a list of the best React Native app development companies in San Francisco. Read all the company's reviews before hiring a dedicated team of React Native developers.
Zazz is one of the pioneers in the React Native app development company. This is an elite app development company featuring some of the top award-winning react-native companies. However, it deserves to be ranked number one for its excellent service. This is a unit of experienced 100+ engineers helping SME and startup-funded businesses achieve their ambitious goals. With more than 100 excellent products delivered and 24/7 client support, Zazz continues to provide excellence to leading companies.
Appstudio swears by its React Native development service with an impressive tagline that reads 'Web and mobile applications for businesses of all sizes.' The web and mobile app agency have over 13 years of experience, offering qualitative development services. This is one of the early adopters of React Native and claims to rule the Native empire with its bespoke, client-only mobile app and features. Moreover, its presence in the mobile landscape creates various applications across the iOS and Android platforms.
Fuzz Production, being one of the best React original developers, aims to build customized solutions for the company. Top app developers have expertise in web and mobile application development and product design strategies, including branding, interaction design, and UI design. With more than 10+ years of market experience, Fuzz Production has provided the best solutions for various projects.
Lits link is a trusted US-based react native app development company with remote team experts. The team at Lits Link has expertise in digital transformation in mobile and web development for various key domains, including Healthcare, Real Estate, Entertainment, Education, and many more. Their core technology stack consists of advanced technologies such as React Native, React.js, etc.
Designli is a leading software development partner for fast-growing companies. They have designed, built, and scaled epic mobile, web, and desktop applications with redundant ownership and an agile approach. Designli is a React Native App development agency that has developed solutions for large funded startups and Fortune 50 companies. The company is equipped with a team of expert developers.
Integrated webworks is a well known high-end web solution provider. With a dedicated team of in-house PHP and Ruby developers as well as talented graphic designers. Also, they specialize in creating state-of-the-art websites and an entire, bespoke system to suit your desires. Whether you need a native mobile app for iOS / Android or want to use the latest React Native or Flutter frameworks, they do it instantly.
Station Four is a leading web and mobile application development company. They help startups to Fortune companies drive profit and success through cutting-edge digital transformation with end-to-end application development. Station four has successfully delivered 100+ projects to 200+ customers from various industrial domains with results-driven, user-centric application development. With a team of 50 engineers, they build competitive React Native development solutions.
8. Leale solutions
Leale Solutions is a top mobile app development agency specializing in building high-quality iOS and Android mobile apps for beginners and brands. Backed by renowned technology enthusiasts and industry experts, this React Native development company is an expert and reliable service provider for anyone looking for similar services. Leale Solutions has rightly submitted over 50+ projects that speak of its potential even with small teams.
Backed by award-winning mobile developers, Grio is renowned as an impressive design & development studio. The application development company aims to solve complex development problems for customers due to its expertise in product building, high-end custom software development across technologies including Ruby on Rails, Android, Java, iOS, and PHP. Also, there are many reasons to add Grio to our list of original best react companies.
Tekton Labs is a specialized software development company. The first release in 4 weeks. They are fully responsible for your project. However, they focus on JavaScript and Data Science and master technology always. Tekton Labs builds beautiful mobile apps to React Native and develops DS and AI solutions in Python. Also, they offer consulting services and can estimate your project quickly in terms of budget and help select the appropriate technology stack.
Final Words
We feature the top trusted React Native development companies in San Francisco. The primary purpose of designing this platform is to help clients find a React Native application development agency that can be trusted for their needs. We will assist buyers as they can compare company strengths, work experience, etc., before hiring a React Native developer. If we missed something, or you want to discuss it, then contact us. Our experts will help you.
Also Read Our Popular React Native Posts
React Native For Innovative Mobile Apps For Next-Gen Connected Cars
Top 10 React Native App Development Companies In The New York
Top 10 React Native Application Development Companies in The USA
Is React Native Really The future of Mobile App Development in 2021?
Benefits of Developing a PWA Using React Native in 2021
What Is React Native Deep Linking For Mobile Apps?