Creating a successful app is just the beginning of a long journey towards success. User acquisition is only half the battle, as retaining those users is equally important, if not more. It's not just about attracting new users, but also about retaining them by providing valuable and relevant content that keeps them engaged.
Retention is crucial as it helps to enhance the user experience and increases the chances of them continuing to use your product or service.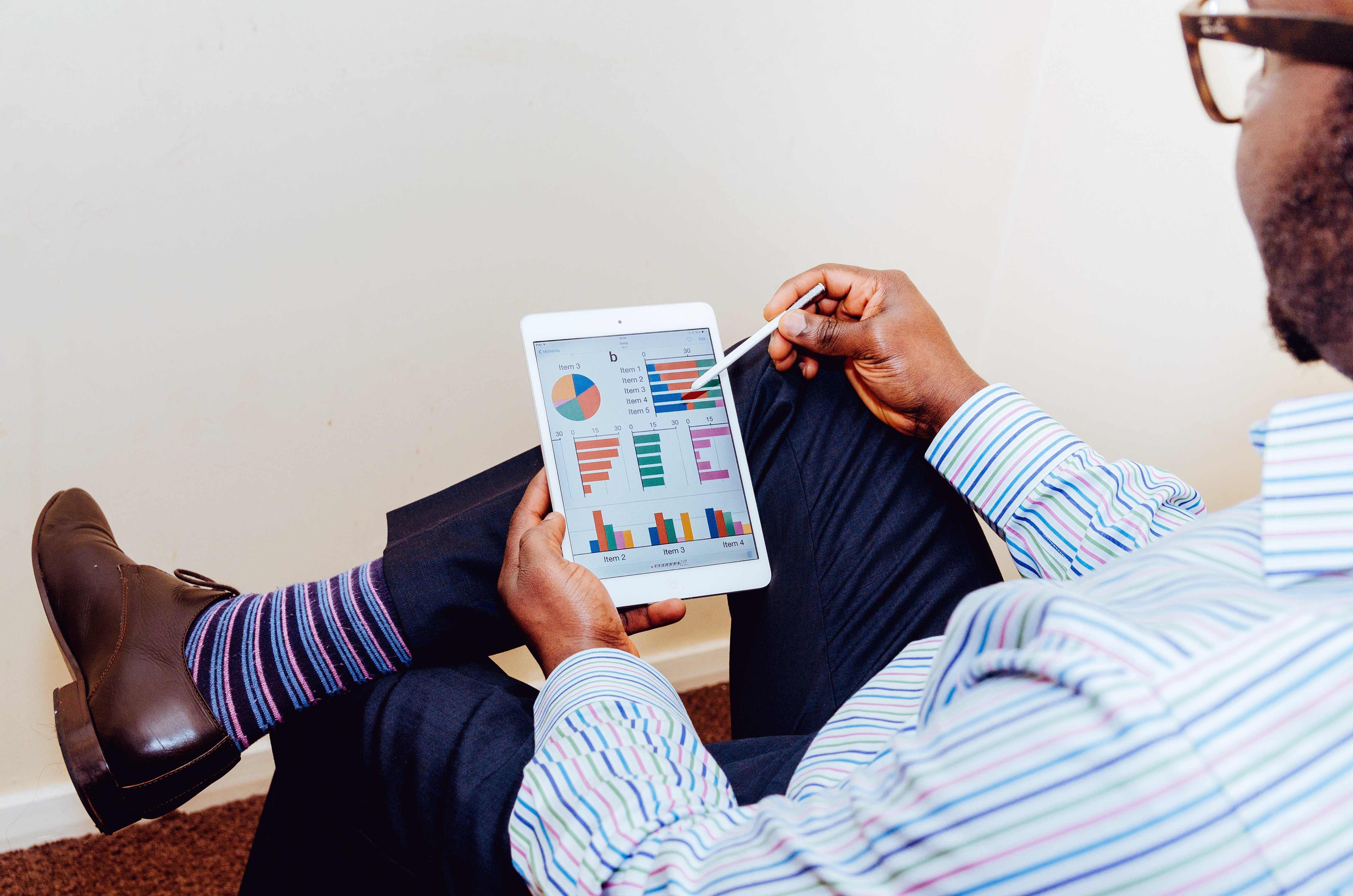 On many occasions, those responsible for online marketing, focus most of their financial resources and all their attention on the first phase of customer acquisition. Regrettably, this approach can result in a serious loss of resources, since if we fail to retain a significant fraction of these new users, most of them will abandon the service in a very short term.
If we look at the statistics, 80% of users of an app are unsubscribed 90 days after the installation, according to Localytics. This percentage shows the complicated task of retaining the users of our app. In a world where there are more than 2 million mobile applications, the potential customers of our app have enough offer to find what they are looking for. And if they do not find it, they uninstall the application and another one is installed. That is why 20% of apps have only been used once.
The challenge is not only that our application is not uninstalled, but that they use it. According to a study by Distimo, if we do not get them to return to our app in 7 days from installation, we have a 60% chance that they will never open it again. At this point, it is time to reconsider the importance of the retention of mobile users. It is crucial to acquire many users (and to achieve this we can follow several strategies) but before that, we must know how to retain them.
The process that every developer or developer should follow before prioritizing the acquisition of users is to improve the retention of those they already have. In this way, we make sure that we do not launch the money and that those users that we will acquire in the future will become users committed to the app.
Also Read: How much does a chatbot cost?
Make The Appearance Of Your App In Apps Stores Impressive
Why do we start with an element that is outside the App itself? Because the App engagement starts with the first user interaction and this is in the Google and Apple app store. If nobody downloads your app, this is in many ways the worst manifestation of the lack of App engagement. In this part, the text content in the description is important, as well as the screenshots (images) that appear in the list.
Think for a few seconds why people would even want to give your App a try. What problems are you trying to solve? How do you use the App? As much as possible, focus on the benefits and not the functions. Hopefully, there will be feedback from the pilot users that may even influence the content used in the list of digital stores. It may also be helpful to regularly review featured applications, which usually provide inspiration to achieve good publication.
Also Read: Where To Find App Developers?
Educate Users On Onboarding
If the appearance of your App in the list is the handshake, the onboarding experience is your first conversation with the user. To begin, onboarding is the way in which you incorporate the user and familiarize him with the navigation of your App. Good interface design gives the required priority to the user experience during the conceptualization of the App which is the most vital attribute.
With onboarding, the goal is for potential users to use the application, as simple as that. According to statistics, 60% of users delete the App in the first month and 22% of them do not use it more than once. The idea is not to create a tutorial but to show users, the value-proposal in a simple and intuitive way.
Allows Users To Test Before They Buy
Applications that require some type of login or authentication, especially through social networks such as Facebook, should not require it in the first instance. Instead, we should let users explore the application as much as possible and only require it when necessary.
This approach tries to build the idea of ​​showing the value of the App before the user has to commit to it. The simplest way to solve this problem is that while in the browser or read-only mode, the user should not be authenticated. As soon as the user wishes to perform an action, they will be taken to create an account.
Follow Good Practices When Applying For Permissions In The App
As mentioned above, it is important to make the corresponding permit requests in the correct way. Otherwise, you could scare users and take them to eliminate your App immediately. Our recommendation is to always consider the moment, context, tone, language, and message. It is also important to have a plan to deal with users who, by accident or with intent, deny such permits. A poorly worked user experience will prevent users from seeing the value proposition of your App and will most likely end up being deleted from the mobile.
Make Speed ​​A Feature
Society today is more demanding than ever. More retailers are now able to deliver products on the same day; People can move from one place to another at the touch of a button on their mobile phones; you can receive pizza at home with just a tweet and the information of the whole world fits in our pockets.
Speed ​​is, along with the consistent operation of the app, a fundamental characteristic of any development. If your application is not fast and reliable in operation it will only be a matter of time before it is deleted by users.
Do Not Forget The Push Notifications
Applications that remain "silent" for extended periods of time can be forgotten and eventually eliminated. That does not mean you should spam your users, but they should think about relevant notifications that will lead them to open your App again. For example, Netflix sends a notification when a new user-compatible show is available, as well as notifications when there are new episodes of a series that you have already been watching.
The push notifications today can be customized and personalized, making them more relevant. You can point to devices, platforms, users who have performed certain actions and more. Although push notifications are by no means the new discovery of 2019, you should definitely consider incorporating them into your user retention strategy.
Use Deep Links Or Deep Linking
Notifications, whether through SMS or push, are even more powerful when deep links are used in your applications. Deep Linking is a link that takes you to specific content within the App. In the case of deferred deep links, if a user shares a link of your application with a friend and the latter does not have it installed, the link will take it to the store to download the application and once installed it will show the corresponding content. That's why we love deep links especially when it comes to inviting users to the application or when it's convenient to take a user to a specific site within the App. Google and Apple – among others – continue to invest in the development of deep links.
Make It Easy To Contact You
The opinions of the users are the vital essence of your App and a simple way to increase the capture and retention of users. Still, many developers make it impossible to contact them.
It provides easy access to the information of the App, the FAQ's as well as the contact information. You could also use tools like Help Scout, Zendesk or similar. Send an automatic response to your users and provide the estimated response time as a courtesy.
Content Plan, Services and Loyalty
One of the main methods used to maintain the interest of mobile users is the careful preparation of a content plan, services and if required, a loyalty program.
In order to be able to build and design a strategy in these three aspects, the main thing is not to lose sight of the business objectives raised in previous phases of the conversion funnel and to try to align them with the objectives that your clients intend to achieve.
Version Updates
To effectively manage app updates, it's crucial to dedicate a specific space. It's more than just adding new lines of code and audiovisual assets. As such, it's essential to hire Android app developers or consider iOS developers who have relevant experience for quality updates. A dedicated space helps manage the updates and ensures better app functionality for users.
The version roadmap (app updates) is a direct reflection of your mobile business plan, content plan, services, and loyalty strategy. Ideally, updates will be planned in advance throughout their life cycle, as they penetrate the market and the target audience. As is logical, the natural thing will be to pay special attention to the evolution of the same market, the competition, and your audience to easily rectify the roadmap of versions.
User Feedback
In your update plan, you must incorporate the real feedback obtained by app users. It is the opportunity to show them that the developers listen to them and that they are very interested in improving the product or service for them. If we cannot do it in the next update, we will have to plan in the future one. This feedback must be analyzed objectively and realistically, prioritizing common suggestions that respond to the greatest number of users of your app.
Learn From Your Competitors
Analyze everything your competitors do to retain their users. Observe the actions they take to retain their users, make simple adjustments to your app and measure the impact of these actions. In addition, if the interaction of users with your app is optimal you can lead to monetization, which will make your business grow.
Build Value Around Your App
Engaging your users with your app does not mean bombarding them with information through different channels, but in generating valuable content for them in a friendly way. If your app has an added value for the life of your users, surely they will use it often. So make sure that before sending a push notification, it really has value for your users and if not, it is better not to send it. Also, it is possible that the notification you want to send is only relevant to a group of users. In this case, segmentation is the key to guaranteeing that a certain group of users receive the right information for them.
Analyze The Uninstallations (And Find Out Why They Happen)
Let's be honest; the churn rate is unfortunately as inevitable as climate change. We know that, sooner or later, some users will uninstall our application, but knowing why they abandon it, will allow you to keep other users in the future.
Provide Exclusive Content
You have to think of your app as a communication channel that offers exclusive content and benefits to your users, never as a replica of the content that already exists on your website or that you provide on social networks.
The application must be the support to obtain advantages that can't be obtained in any other way. These can be of many types: preferential access to premises, rebates, discount coupons, offers, raffles, etc.
Do Not Relax!
The users have already downloaded the app. Good start but this is just the beginning of a long road. If your application is good and they like it, they may use it once but the goal is to maintain a long-term relationship and the download is just the beginning of this new friendship. Now the daily work begins to maintain contact.
One way to cultivate that relationship is to make them feel valued and part of a community and participate in their activities. To do this, use the push or pull notifications that the app puts at your disposal. The applications that send notifications to the users, double the retention rates over those that do not use this system. This system allows communicating automatic updates, promotions, prizes, new contents, and news, either online or scheduled.
Just a tip: use them sparingly and intelligently or you can appear aggressive and get the opposite effect to the one you are looking for.