In 2019, the speech recognition market's size was around USD 2 billion, and the project to rise at 18 percent CAGR between 2020 and 2026. To drive market development, the need for simpler, faster, and easy user authentication between different sectors will play a crucial role.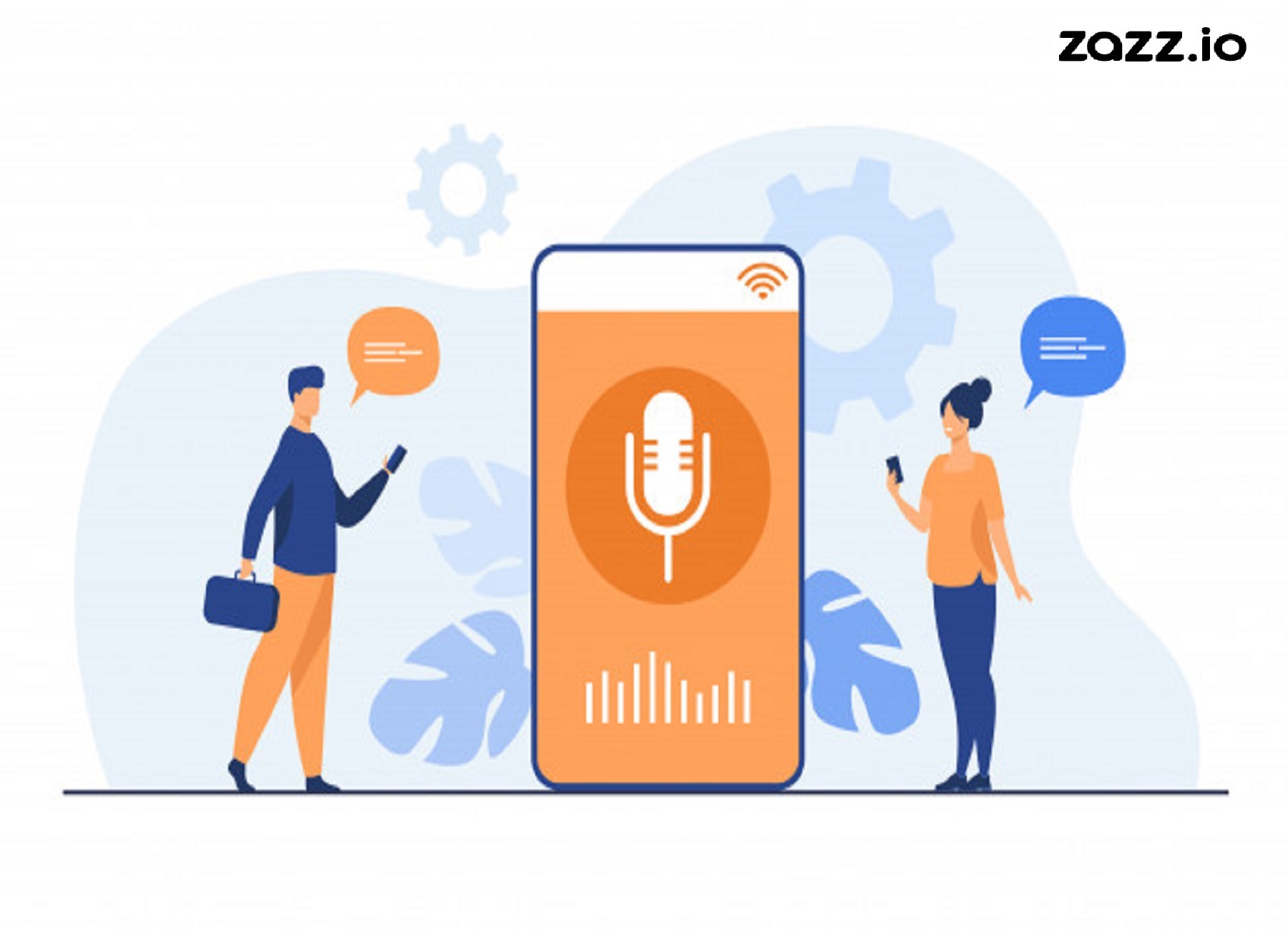 The health crisis of Covid-19 has had a remarkable effect on companies across industries. There are some failing sectors, and some are flourishing. Overall, almost every sector is predicted to be affected by the pandemic.
The Emergence Of Speech Recognition In Covid-19 Outbreak:
In 2019, the Federal Trade Commission (FTC) estimated that in impostor scams in which many people approach phone calls, individuals in the US lost USD 667 million. To prevent fraud and improve security, the introduction of voice recognition creates the consumer need for biometric authentication solutions that are scalable and cost-effective.
Due to the advent of the COVID-19 pandemic, speech recognition technology is gaining tremendous popularity. AI algorithms in businesses and healthcare professionals to analyze improvements in speech and diagnose patients with COVID-19. The technology helps to distinguish infected people using minor differences in the features of their speech.
The growth of cloud-based speech recognition apps works with a proper internet connection, which lowers physical infrastructure complexity. In the cloud world, instant provisioning reduces the time spent on Speech recognition and provides users with no time feedback.
Speech Recognition, Market Share & Size:
· 50% of web searches done with a Speech in 2020
· Modern speech recognition technology possess an accuracy rate of 95%
· 76 million smart speakers become familiar with household users in the US
· Speech recognition technology available in 119 languages
· Specific markets making hyperlocal Speech searches
· On mobile devices, increasing proportions of Speech command search conduct
Advantages Of Speech Recognition Technology:
In recent years, speech recognition technology has become an increasingly common term. The technology is commonly used for different advantages it offers from organizations to individuals. Here are several significant aspects in which the technology of speech recognition plays a crucial role in the lives of people:
· Talking to the robots for completion of different jobs
· Controlling digital devices enabling signal processing
· Aiding the visually & hearing impaired communication system
· Ensure better communication while hands-free technology
· Boost the productivity level as saves a lot of time & efforts
Industries Witnessing The Impact Of Speech Recognition Technology:
Banking & Finance:
As part of mobile app development services, most banks and other financial institutions demand the chatbot feature to capitalize on Speech technology. The standard of protection in banking and financial transactions is also elevated by voice recognition as it acts as a biometric recognition to authenticate genuine users.
Retail & Ecommerce:
With the introduction of Speech search technology, the retail and e-commerce industry has seen a revolutionary effect. All the consumer now needs to do is talk about the product or similar search keywords, and lead to online or offline appropriate products.
Education & Learning:
The futuristic program for Speech recognition helps teachers to build online lessons and video tutorials for students efficiently. Similarly, it lets students smoothly and efficiently get access to these lessons.
Transportation & Tourism:
As the keystone of customer service in the transport industry, Speech-assisted solutions are increasingly evolving. They can provide customers with responses related to the next choice available, transport paths, schedules, and more.
Law & Order:
Initiatives for Speech recognition are finding growing use for legal practitioners. Routine activities, such as regular reporting, email management, and data entry, can streamline.
Healthcare & Medicine:
To gather patient information and build and manage e-records more simply and efficiently, clinicians should use Speech technology. Including voice recognition also increases the confidentiality of the e-records since authenticated individuals can only access them.
Trends Leading The Speech Recognition Technology From 2019-2026:
Streamlined Conversations:
Consumers use Speech assistants in specific places, usually when multitasking, and while using them, they may either be alone or among a group of people. The aim of developers behind the technology is to have a more user-centered experience.
Compatibility and Integration:
Consumers use smart devices in particular places, usually when multitasking, and when using them, they may either be alone or among a group of people. Behind the technology, developers
seek to have a more user-centric interface.
Change in Search Behaviors:
Speech visibility is going to be a problem. Brands are now undergoing a change in which touchpoints turn into listening points, and the keyway brands have exposure will be organic search.
Individual Experiences:
As they effectively differentiate, Speech assistants will also begin to deliver more individualized experiences. For individual users, the assistant will dictate commute times, weather, and news details.
Speech Push Notification:
Speech technology offers a unique way to push alerts to deliver. Generally speaking, these alerts apply to calendar meetings or new material from core features.
Voice User Interface (VUI):
To developers, voice & speech recognition technology are becoming increasingly available. Speech functionality incorporates the system. This is just the beginning of technology, as in the coming years, we will see significant changes in the user interface.
Wrapping Up Note:
A smaller proportion of the biometric schemes is speech and voice recognition. These are just the beginning of the technology, as in the coming years, we will see significant changes in the user interface. With the developments in VUI, businesses need to start educating themselves about how to use their Speech recognition best to communicate better with their clients.
Zazz is the renowned company for mobile app development that provides technical outcomes around the globe. For the following verticals such as Healthcare, FinTech, e-learning, Automotive, government & entertainment, our team has the most experience in expert development.
Let's discuss with our experienced speech recognition app developers as they have valuable expertise in development for Fortune 500 customers.
Also Read: