The increasing use of smart devices has caused the development of an application for your company to become a strategy that can bring great advantages to the business. The adaptation to the mobile environment is necessary if we want to adjust to the new habits of the users.
Every day, more businesses decide to have a position in the mobile world and decide to gamble on creating a mobile app that meets their requirements and adapts to customers' latest lifestyle trends.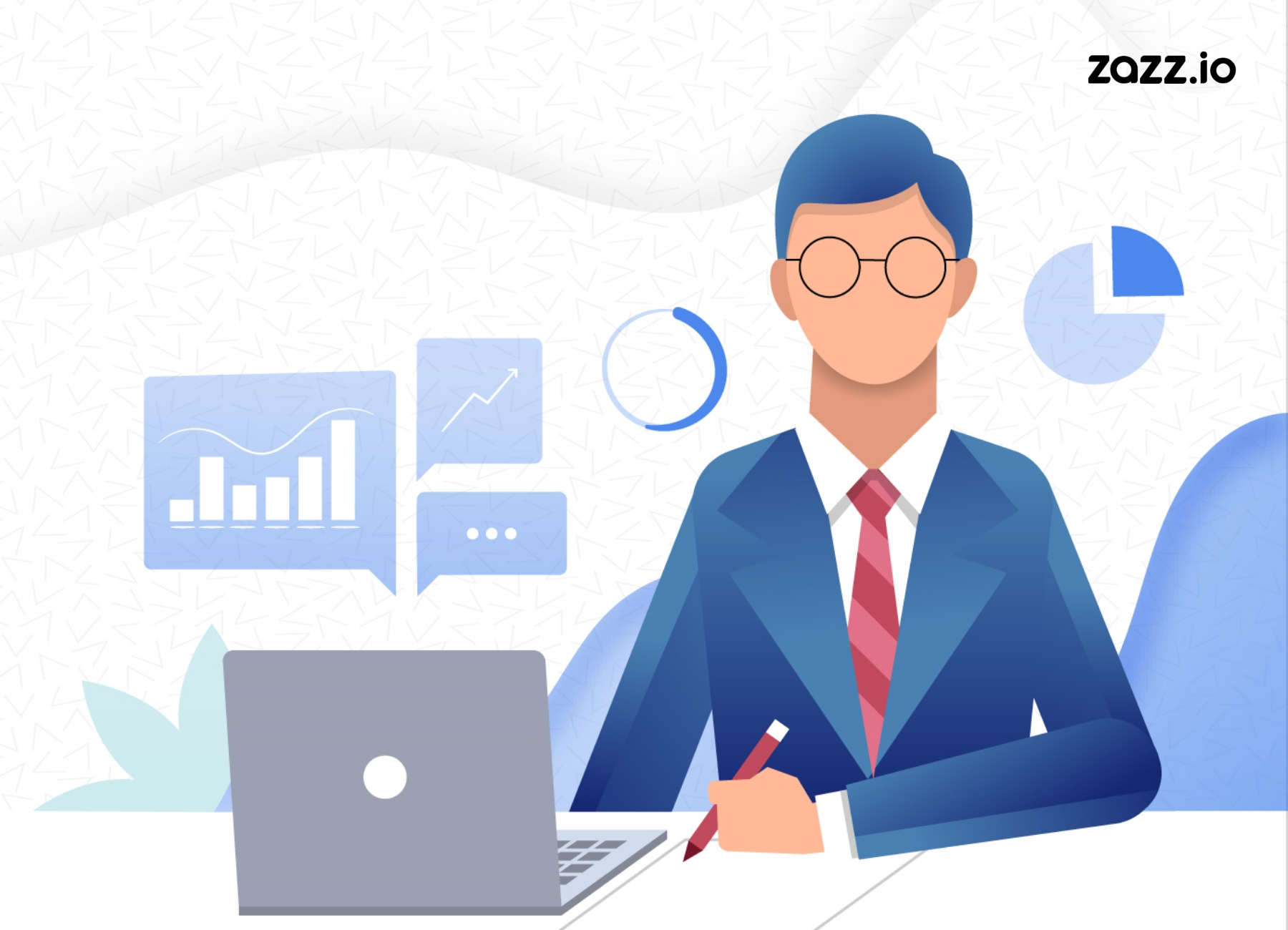 Many companies ask why I need an app if my website is responsive. What can an app bring to my business? Why should my business have a mobile application?
According to a study by Google Consumer Barometer, around 80% of Canadians who access the Internet do so from their mobile phone. Therefore, if you have a business and want to be in touch with your customers, what better way to get inside a customer's smartphone? In this article, we are going to show you the benefits of having a mobile application for your business.
Currently, some applications allow us to do almost anything: connect to our favorite social network, edit photographs, order food at home, organize a training plan, buy in the most famous stores .. Therefore, what better than completing your strategy online presence with an app? Take note of the benefits of having a mobile application for your business and jump into the app market.
Contributes to Complement the Strategy
When devising marketing objectives, a comprehensive & multifaceted strategy is key. To effectively meet these objectives, it is crucial to leverage all available channels at our disposal. Mobile applications, in particular, offer unmatched convenience, speed and accessibility. By utilizing apps in the marketing efforts, you can enhance your strategy in meaningful ways, reaching a wider audience & driving engagement with our brand.
Help to Generate Income
The proliferation of free applications has given rise to a unique opportunity for businesses to generate income. While some apps keep users engaged by introducing them to additional paid services, others earn revenue for the company every time they are downloaded.
If designed with ingenuity & effectiveness, these applications can prove to be an excellent source of income for firms, especially when used by millions of users. The opportunities presented by the mobile app economy are immense, with businesses galvanizing their online presence & reaping hefty profits.
Know the Trend of customers
Some mobile applications can offer basic data of those customers who follow us. In addition to age, gender, geographic location, etc., you can describe which product or service you prefer from the various offered.
Loyalty to Customers
This is one of the advantages of an app that emerge from the previous idea since the more we know our customers, the more actions we can generate to retain them and keep them with us.
We know that the abandonment of a brand can be very fast, especially taking into account the varied offer of today. With an app, we are giving more value to our brand image, and we are giving the customer simpler and faster product access or search system.
Increase Visibility and Online Traffic
Today many users are attentive to new trends in applications and look for the latest developments that are within their reach to make things easier.
Therefore, if it is possible to reach these users, we are closer to winning a large number of potential customers.
Also, it differentiates us from the competition and improves our brand image. Not counting that we keep our brand in the user's mind, since having easy and direct access, and also having us on your mobile, we are generating a permanent memory.
Having a website today is a requirement to establish brand presence, but it's just the beginning of a quality marketing strategy. To connect with your target audience, it's vital to deliver the right message through traditional or digital media & ensure your website can provide relevant information about your products or services.
Often, commercials are straightforward & users may not be able to connect your brand name to your offering, especially if you are introducing a new product. To overcome this challenge, it's essential to leverage your website to provide detailed and compelling information that establishes your brand's credibility & value proposition.
You can greatly improve your presence as a brand with a good marketing strategy in which you use various means to achieve your goals. Well, a mobile application can be part of your strategy because it creates another point of contact between your customers and the company.
Having a mobile application and offering services directly to the customers in the market provides you with an extra edge over others. Furthermore, it makes sure that you have a maximum reach and tackle a greater number of people compared to old school methods. In these markets, people can add comments and criticisms that could be useful to improve your application in future versions. Besides, statistics on the number of downloads and users are offered in these markets, these figures can encourage users to download your application and have a greater number of customers.
Direct Communication Path
A mobile application serves as an excellent tool for businesses to keep their audience updated with the latest news, promotions & discounts in an attractive manner. A professionally designed app creates a direct & efficient communication pathway between the company & its target audience. In fact, the mobile app communication pathway is even more direct than a website since it requires fewer steps for access, & the users who download the app have shown a significant level of interest in the company. This creates a unique opportunity for businesses to engage with their audience with a greater level of personalization & convenience for increased customer loyalty & repeat purchases.
As a mobile application can make it easier for your brand to connect with potential customers, you must provide additional products & services to convert prospects into followers & create a loyal customer base.
To achieve all this you need a good strategy, but the first step is to have a mobile application where an exceptional benefit is offered.
Additionally, a mobile application allows you to measure the success of your strategy through analytical tools that the online market itself has where the application is available. This data can help you adjust certain details about your marketing strategy.
Savings in Advertising Costs
In the current era of social media, traditional advertising approaches have become obsolete due to their exorbitant costs & uncertain reach. The use of social media networks coupled with mobile applications provides an economic, speedy & sustainable option for disseminating our services to a wider audience. This approach offers affordability, instant visibility & effective long-term results. The synergistic use of social media & mobile applications is the most efficient approach for those seeking to spread their message to a diverse audience.
New Sales Channel
According to the latest eCommerce studies, almost half of those purchased on the Internet, 49%, are already made through mobile devices, and it is a number that is increasing exponentially in recent years. If you have a mobile application, it will become a new channel to generate sales. A much more direct channel, since users just have to open your app and start browsing between your products and services.
A Solution without Time Limits
A company can close its doors at 7 pm, but that doesn't mean it stops serving its customers. When a company is off, customers can still purchase a product or hire a service through an application.
Power Your Brand Image
Thanks to a mobile application you can position your brand in the main app stores such as Google Play Store and the Apple App Store. In this way, every time someone searches for your type of product or services, your brand may appear. In addition, you will differentiate yourself from the rest of the competition that does not have mobile applications.
You can face the Competition
Regardless of the item, you dedicate yourself to, there will be some type of direct or indirect competition within your area. You know that for your users to choose your service or product, it is not only necessary to offer a quality product, but also additional benefits that allow you to differentiate yourself from your competitors.
Considering the reasons we have already provided, it has become evident that a mobile app provides enterprises and businesses with some extra benefits while competing in the market, especially when your competitors are without such modern solutions. And even if they secure them, you can always investigate the main features and benefits of their mobile applications in order to offer a better product.
Adaptation to the Mobile Environment
In today's business world, having a responsive website that caters to mobile users is imperative. However, if you do not have one, having a well-designed mobile app can still keep your business in the game & maintain your professional status. Though it is important to note that having both is highly recommended. The presence of a mobile app enables you to reach your customers in the constantly-evolving mobile world.
Moreover, it is essential to prioritize the SEO ranking of your app in stores. A well-positioned app can attract a higher number of mobile searches which ultimately translates to improved SEO & brand visibility. Your business needs a reliable Mobile app development company to create a professional & high-quality app that delivers success.
We, at Zazz, do not just develop apps for you, but also help you achieve your goals through our services.
 We know that launching an app for your business is just the first step towards attaining contemporary benefits attached to the digitization of enterprises. We provide modern and trendy solutions so that your app tops the charts and optimize the SEO of your webpages so that people notice your business which is the foremost agenda of having digital answers to the modern challenges. If you have any queries regarding the development of enterprise apps, feel free to contact us. If you have any concerns, we have a dedicated team to assist you.