Boston is a very popular place for technology-based startups. So it should come as no surprise that the city has many top app developers. Use this list to find the one that's right for your idea!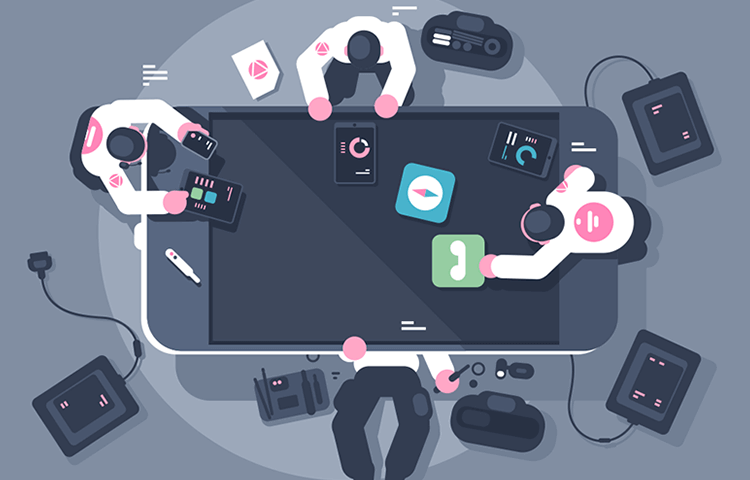 What Makes an App Developer Great?
There are a few key qualities that make an app developer great. First and foremost, they must have a passion for technology. They need to be able to understand complex systems and be able to create code that works efficiently. Additionally, they must have excellent problem-solving skills. They need to be able to identify and solve problems quickly, which is essential in the Mobile App Developer industry.
Another important quality is flexibility. App developers need to be able to adapt quickly to changes in the industry. They need to be able to shift gears and learn new techniques as needed. Finally, app developers must be detail oriented. They need to be able to focus on small details and make sure that everything is perfect before it goes live.
If you are looking for an app developer who has all of the above qualities, then you should look into hiring a freelancer or contracting with an agency. There are many talented app developers in Boston out there, so finding the right one should not be too difficult.
Greater audience and visibility
A mobile application that is found in the largest app stores such as the Apple App Store or Google Play, has the possibility of attracting a much larger audience. If you know how to create a proper description, you will be competing with the most important applications and soon you could have more downloads than you expect, which means more sales and more interaction with your business.
User Interaction
Few companies take the time to listen to what the client wants, but the good thing about having a mobile application is that you will soon realize that it is what your audience expects, what it needs, and what it is that most like. Both with the analysis of the use of the application and with the reviews left in the application sales channels, your company can know in detail what is missing or what it is doing best.
Web positioning
The more your mobile application grows, the more visibility you will have on the web pages. This is especially important if the application is among the first of the app stores like the Play Store or the App Store. Organic user searches for your business will increase your web positioning the more people use your application.
Advantages and disadvantages of the web app
If we are talking about the advantages of the web app, we must say that this implies a simpler and less expensive development process, which makes it the main option, especially for companies that take their first steps in this segment.
The fact of using cross-platform languages ​​in its development makes it possible for the same code to be reusable in different operating systems that is, regardless of the equipment used.
Because it is not necessary to download them from any application store, their access is given through the browser, consuming fewer resources from the devices and making them fully accessible from any terminal. It does not require constant updates, so its maintenance cost is minimal.
Of course, not everything is positive concerning these apps, since an Internet connection is always required to use them and their speed is contingent on the speed of the browser and the quality of that internet connection.
Access to the device hardware elements and features is limited, which in some way also limits the user experience to some extent.
Advantages and disadvantages of the native app
The advantage of the native app compared to the web app is that the first one can use the terminal hardware, having full access to the device's resources, to greatly improve the user experience.
Also, it has greater visibility, since it can have a presence in app stores, such as Google Play or App Store. In addition to this, it can be marketed, in fact, in these spaces. Through the native app, it is possible to send notifications or updates to users.
However, not all of them are advantages in the case of the native app, since we also encounter difficulties, such as the need to perform independent programming for each operating system, that is, versions for mobile platform must be developed, which makes development times and costs are much higher. The need for constant updates also makes this the most expensive option.
Technological Progress in Boston
When you think of technological advancement, you think of Silicon-Valley. That's true, Silicon Valley presents some superb developers and state of the art solution, and however, it's expensive. Few people are aware that you can get all services but much cost-effective here in Boston. The city is often overlooked but the reality is a unique Tech DNA and culture that makes it superb for innovative app designing and development.
Summary
Article Name
Top 10 App Development Companies Boston
Description
Digital marketing evolves rapidly and companies must be aware of current trends. Therefore, you have probably wondered what would benefit your business, such as strategies to attract organic traffic to your blog, or gain more followers on social networks, or even start offering e-commerce services.
Author
Zazz
Publisher Name
Zazz
Publisher Logo