Over the last decade, we have witnessed the incredible rise of smartphones, and with every passing year, their use just grows. By the end of 2021, there will be an astonishing 3.8 billion mobile users worldwide. To put that into perspective, that equates to more than half of the world's population. This fact demonstrates the necessity of a mobile presence for all businesses to have a significant reach.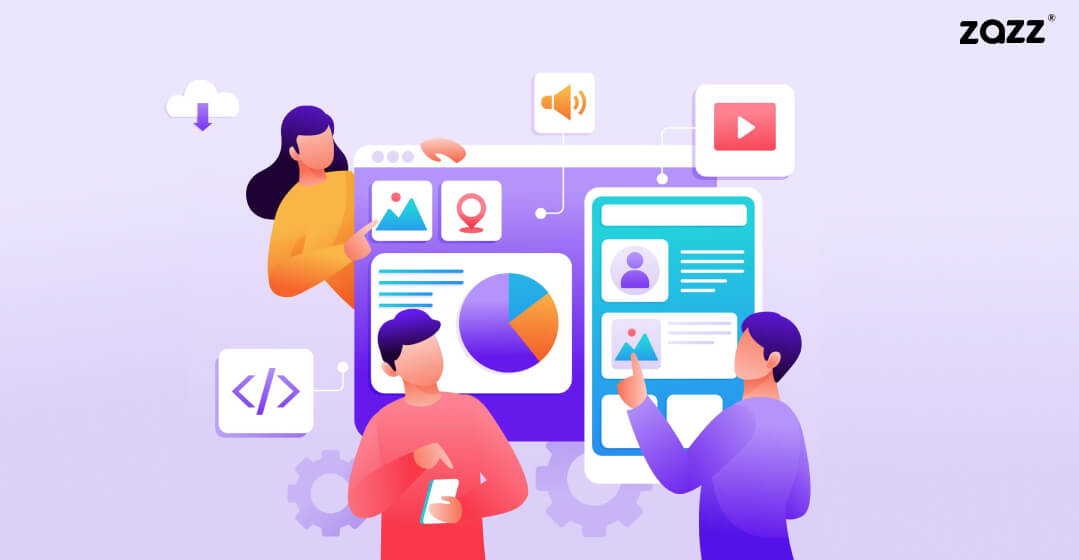 Given the demand, companies are consistently striving to meet the needs of smartphone users by creating a variety of solutions, including native applications, responsive websites, and the latest ongoing trend Progressive Web Apps(PWAs).
Native apps are renowned for providing an excellent user experience, yet they are limited because they depend on specific devices and platforms.
Responsive websites have better performance since they don't need to be downloaded and have fewer dependencies but user experience suffers as a result.
The greatest of the three is Progressive Web App (PWA), a perfect blend of a responsive website and native application that takes the best of both approaches. PWAs are lightweight, speedy, and economical, making them an appealing choice.
However, the question remains: why should you select PWAs for your business? This blog will highlight the advantages of PWAs and provide specific reasons as to why progressive web app development is ideal for your business.
What Exactly Are Progressive Web Apps(PWAs)?
In 2015, Google introduced Progressive Web Apps(PWAs), and they have grown significantly since then. The progressive web app framework integrates application functionality into a website. The perfect crossover of a website and an application PWA enables an immersive user experience while maintaining a sturdy web framework.
PWAs don't need to be downloaded; instead, they are installed directly from the browser onto the home screen of the laptop or smartphone. Essentially, PWAs are mobile apps that load and operate in a web browser. With large reputed companies like Twitter, Alibaba and NASA already adopting PWAs, they will soon become the golden standard of web development.
Also Read: Steps to Start Agile Journey to Become Faster and Responsive Agency
The Business Benefits of Progressive Web Apps
Let's examine the main advantages of PWA for business and their characteristics to discover why organizations of all sizes, from startups to market giants, should make use of them.
Applications being platform-dependent is frequently a significant source of concern for both businesses and users. Developing a native application for each target platform can be an expensive process for an organization, necessitating the same amount of resources to be invested repeatedly.
PWAs have no platform dependency, which is a definitive plus point. All that is required to run a PWA is a web browser, making it compatible with numerous devices. With PWAs, you can avoid the unnecessary expense of developing the same application for different platforms.
The cost for PWA development is three to four times lower than native app development.
One of the significant advantages of PWAs is that they are not limited by device or operating system. This dramatically increases consumer reach which, can, in turn, result in more apparent lead conversion—the ultimate goal of every organization.
Another reason for the expansion is its incredible website-like performance, particularly fantastic speed, comprehensiveness, and excellent data flow. These features allow for PWAs to be found with search engine optimization, effectively attracting new customers and growing the business.
No Dependency on App Store
As an experienced mobile app development company, we know that the road to launch is not an easy one. It typically involves many hurdles such as identifying the correct audience, designing the app for the dedicated platforms, and in the case of iOS and Android adhering to the stringent app store requirements. If the standards are not carefully met, the app can be rejected, delaying deployment. Moreover, even if your application is accepted, you are required to split around 30% of your app revenue with the App Store as their commission.
Fortunately, PWAs do not need to be launched on the Play Store or App Store, relieving you from all of the associated complications.
PWAs, like native mobile apps, have access to device-specific capabilities such as push notifications. This feature can be used in various ways, allowing businesses to make the best use of content advertising.
Surveys have shown that about 60% of users allow their progressive applications to send them notifications, considerably increasing the potential to market items or services to the target audience. Additionally, since these notifications are present on mobile screens, they are much more likely to garner attention and response in comparison to other alternatives like emails or social media posts.
Seamless Offline Operations
PWAs are far more convenient than websites because of their ability to operate offline or in compromised networks. Built-in service workers automatically cache critical progressive web apps' features and information, eliminating the need to download it and enabling users to view it without an internet connection.
If customers attempt to open those they have not previously viewed online, an app may display a custom offline page. This feature is critical for retailers since it prevents consumers from leaving their catalogs and boosts client retention.
Users prefer mobile apps to browsers as apps tend to have an appealing user interface, advanced features, and offline functionality. By merging the appearance and feel of mobile applications with the speed and performance of websites, PWAs create an excellent user experience.
PWAs cache and display text, graphics, and other content in a precise and effective manner, allowing them to function like web pages while greatly increasing running speed. Alongside speed of operation, stellar performance is another factor that influences user experience and conversion rates.
PWAs should be employed by retailers and content providers specifically because it offers a greater user experience in comparison to mobile apps by increasing retention and consumer loyalty.
PWAs rely on HTTPS to protect data and reduce the risk of security vulnerabilities, as this protocol prevents surveillance and content modification. Furthermore, the applications make use of Web Bluetooth technology, which contains specific security features.
Progress and Grow Your Business With PWAs
Progressive Web Apps are self-contained, quick, and secure applications provided via the web. They undoubtedly suit today's market requirements, resulting in a higher return of investment and more significant lead conversions. As discussed above,  PWA not only increases consumer satisfaction but also offers immense value to enterprises too.  Thus, now you know why businesses are moving forward and choosing PWAs. If you have decided to modify your concept of client reach and boost your business Zazz is the company for you. Avail our renowned web app development services for PWAs that stand their own in the market. 
Also Read:

Top Mobile App Development Companies in New York

What is Progressive Web App and it's Trends in 2020?

Hybrid vs Native vs PWA: How to Choose the Right One?

Top Mobile Application Development Companies Dallas