More and more companies are looking to develop contemporary IoT solutions for their offices and businesses. However, there is much saturation, especially in the United States market. We have come to your rescue and will be telling you all the necessary detail about IoT development companies and its frenzy.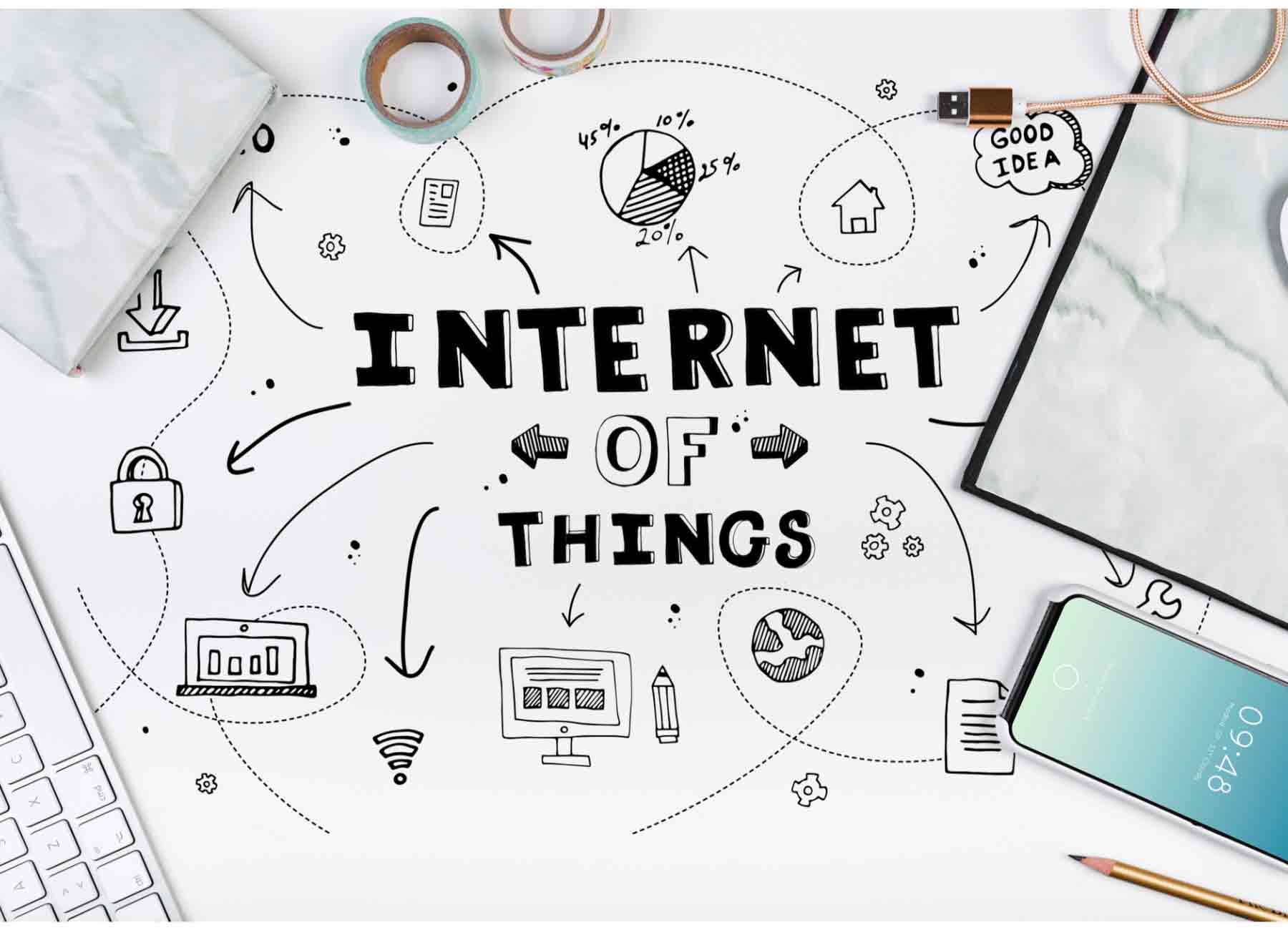 Moreover, we will be presenting a list of top 10 IoT company in San Francisco. We have thoroughly researched the regional market and conducted online surveys. The core purpose of this compilation to educate you, inform you, and provide you with the necessary tools to tackle app developers in San Francisco.
What is the IoT mechanism?
IoT mainly consists of four components: information devices, sensors, networks, and terminals. If any is missing, it will not be possible to fulfill the function as IoT. What role do these play?
Let's take a look at each of the four settings in detail.
Device
Devices are things that connect to IoT. This includes everything related to IoT, including cars, appliances, valuables like keys, and wallets.
A smartwatch is an example of IoT among those currently in practical use. We use a smartwatch to measure the amount of exercise, etc., but it displays data on the smartphone when connected to the network.
Sensor
We can say that sensors are the leading role behind IoT. We attach to the device to measure various data. Taking the previous smartwatch as an example, there is a sensor to measure the amount of exercise.
A smartwatch can only play its part with connected sensors. Without sensors, it is not an IoT device, making it an essential role.
Incidentally, the sensors installed in IoT devices are diverse. Some things measure temperature and humidity and report movements like opening and closing a door. You should choose the right sensor based on the objective of the device.
Net
Once we collect the data by the device and the sensor, we transfer it to the information terminal. The important thing here is the network. Although Internet communication uses mobile phone networks and Wi-Fi, there are also cases in which Bluetooth is used in the case of IoT.
For example, when it comes to using IoT for agriculture and fishing, the physical distance between the information terminal and the device often increases. In this case, since the Bluetooth signal does not arrive, there are many cases where mobile phone networks, etc. are used.
The current mobile phone network is mainly the standard called LTE (4G), but a new standard called "5G" will appear shortly. 5G enables massive high-speed communication, with overwhelming speed compared to the previous LTE.
Although its commercialization is not so abundant, we believe that with the advent of 5G, the IoT will take a step forward.
Information Terminal
Once you've collected the data you need on your device, you should ultimately make it visible. Computers and smartphones are equivalent to information terminals.
In the case of a smartwatch, it transfers data automatically by scheduling synchronization with your smartphone. It displays the information on a smartphone that the user can see after opening the dedicated app.
The application administration screen should also be easy to see depending on the product, it is also an essential point for users to choose an IoT product.
Here is the list of top 10 IoT company in San Francisco. Before you start reading the details about them, remember this list is continuously evolving.
Choose best IoT company in San Francisco
It is not a digital agency but a powerhouse capable of integrating different technologies to bring transformation. Most tech enthusiasts and business people regard Zazz as one of the leading IoT providers in the United States. They have a regional setup in San Francisco and build high-quality products while ensuring innovation.
AppStudio is second to none when it comes to delivering top-notch IoT platforms and apps. Their expertise lies in developing integrated software solutions by using the latest frameworks. They also incorporate existing mobile apps by updating them using fewer resources and time. AppStudio has the world's top iot app development company in San Francisco and engineers capable of handling any project with perfection.
Stanfy
Stanfy is a mid-tier IoT development company with an amazing strategy and technique. The company is famous for its quick delivery without compromising on the quality. Stanfy excels in integrating contemporary features in mobile apps. You must choose best IoT company in San Francisco to compete well in the market because that's the right strategy.
Also Read: Top Mobile App Developers in San Francisco
Teksun Inc
Teksun Inc is a big brand in the United States, having multiple offices and hundreds of team members. Although they have quality IoT developers, they lack an efficient project manager. It will be feasible for you to create a team and assign your own manager to the project.
Opengenica
Opengenica is a relatively new company with very least amount of experience. However, their portfolio includes one of the best IoT platforms in the market. They have produced a couple of efficient Software for warehouses and commerce stores. Always choose best IoT company in San Francisco and try to find a balance between quality and budget.
Mokriya
Mokriya is a specialist company for IoT development and has yet to register any proper name for the brand. The company has one of the most excellent IoT engineers and thinking of expanding itself out of San Francisco. You must choose best IOT company in the USA to get ahead of the competition because amateurs are always risky.
Vates
Vates is another company with a strong portfolio and a healthy amount of experience. Although they don't have a variety of experience, they are compelling in providing IoT solutions for small offices. Vates has seasoned developers and designers at their disposal.
AppStem
AppStem has hundreds of successful projects in mobile app development. However, they have just started in IoT integrations. The company is yet to register any mark, but we are confident that they will succeed in the attempt.
FS Studio
On their website, FS Studio claims that they are working with some international brands. However, we didn't find any substantial proof regarding that. Having said, the company's IOT development is excellent and yields results.
Hashcash Consultants
Hascash are the famous IoT and cloud consultant in San Francisco. The company has employed one of the best experts in the market. However, they usually outsource their development projects.
If you are confused and need expert advice, feel free to contact us without any obligation. We try to answer all your queries and provide you the most authentic information.
How did you find this list? Do tell us in the comments section and let us enlighten with your thoughts.
Also Read:-
Embracing IoT Solutions for Smart HVAC System in CES 2021
Internet of Things: Impact on Businesses During Global Pandemic
New Security Guidelines For IoT Devices To See In 2021
Internet of Things: History, Benefits and Future of Smart Cities
Internet of Things: Threats and Security Challenges to Overcome