Education is the foundation of a prosperous society, and knowledge transfer has been one of the top priorities of civilizations. People are looking for ways to make knowledge more efficient, faster, and transfer easier.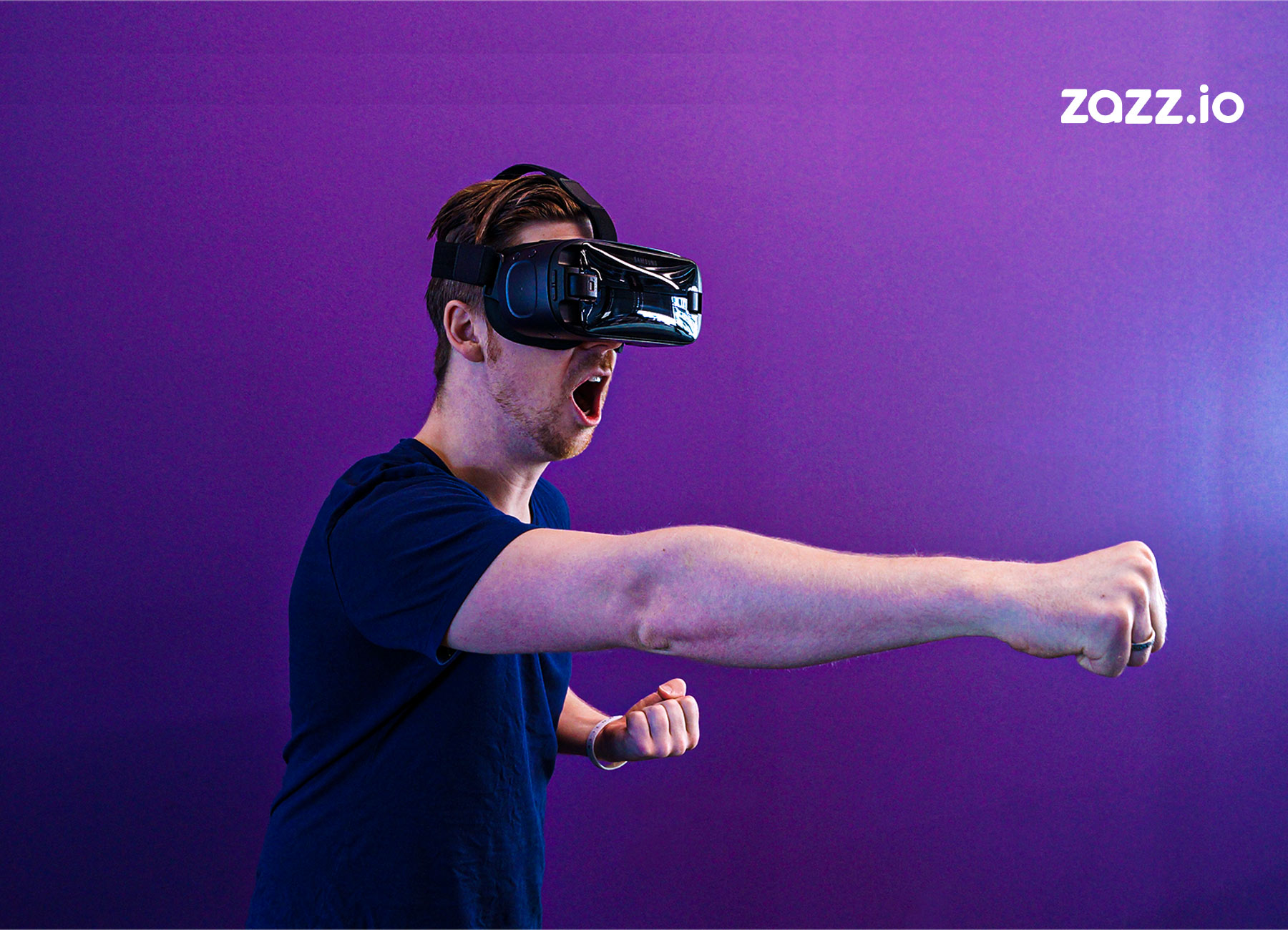 In this technological arena, we have the opportunity to get better learning with technology. Virtual reality appears to be the next natural step for the evolution of education. In this article, we will reveal what virtual reality definition is and how defining virtual reality can transform the way educational content is delivered.
What is Virtual Reality?
The Virtual reality definition defines naturally from the relationship of virtual and reality. The purpose of the virtual is close, and reality is what we experience as humans. So the term virtual reality means near reality. It could mean anything, but it generally refers to a specific type of reality emulation.
We all know the world through our perception and senses systems. However, as per Virtual Reality development company, five sense organs are our most obvious sensory organs. The truth is that humans have many more senses than this, such as the sense of balance.
In addition to some special processing of sensory information by our brain, these other sensory inputs ensure that we have a rich flow of data from the environment to our minds.
Quick Glimpse on Virtual Reality History
Today, computer graphics are used in many areas of our life. In the 20th century, it is not that simple to imagine an engineer employing without graphics. In recent years, the stormy development of microprocessor technology brings faster computers ever to market. As per the app development agency, these Virtual Reality apps are equipped with better and faster graphics cards, and their prices are falling rapidly.
Even for an average user, it is possible to enter the world of computer graphics. This fascination with a new reality often begins with computer games and lasts forever. It allows you to see the surrounding world in another dimension and experience things that are not accessible in real life or have not yet been created. Besides, some virtual reality examples are as following:
Virtual reality in Healthcare
VR in Fashion
Virtual Reality in Sports
VR in Military
Virtual Reality in Medical Training
Best Examples of Virtual Reality Museum
Guggenheim Museum, New York
Google's Street View feature permits visitors to walk the spiral staircase by sitting at their couch. From there, you can discover amazing virtual reality images, works of art from the Impressionist, Post-Impressionist, Modern, and Contemporary eras.
Musée d'Orsay, Paris
You can virtually walk through this popular gallery. It has dozens of famous works by French artists. Take a look at the works of art from virtual reality images, Monet, Cézanne, and Gauguin.
Rijksmuseum, Amsterdam
One can explore the masterpieces of the Dutch Golden Age. It consists of works by Rembrandt and Vermeer. Moreover, Google offers a Street View tour of this iconic museum, so you feel like you are admiring it's halls.
National Gallery of Art, Washington, D.C.
This famous museum of American art presents two exhibits online through Google. The first is an American fashion exhibition from 1740 to 1895, which includes many representations of clothing from the colonial and revolutionary eras. The second is a collection of works from the Dutch Baroque.
Van Gogh Museum, Amsterdam
Anyone who is a fan of ingenious and tragic painters can see their work by visiting this museum. However, the largest collection of virtual reality images and works of art by Vincent van Gogh. It consists of more than 100+ paintings, 300+ drawings, and more than 700 personal letters.
Virtual Reality Meditation is a Great Concept
Virtual reality is popping up everywhere, so it makes sense that this immersive technology will eventually make a foray into meditation. But what is it like to meditate with something other than your consciousness to help you? Is VR-assisted reflection distracting? Strange? Peaceful? When the folks at Zazz go volunteered to test the groundbreaking VR headset app, we had a chance to see it.
Each app has its perks; The high-quality visual experience of meditation seems unmatched for a cost-effective headset. The dynamics of group mediation can be felt in the weekly sessions. Virtual reality meditation is more educational than the others, but it can bring the user to a calm state of mind.
Virtual Reality Research
One of the greatest contributions of virtual reality to modern science is in the field of medical research. This benefit can be divided into three categories. Either we use virtual reality to test certain abilities of the human brain, or we can use technology to help treat mental and physical conditions. Lastly, there are many examples of virtual reality used in education, especially in the field of medical treatment. Knowledge is possible because technology can help workers practice certain procedures without working on real patients.
Virtual reality is also useful for developing 3D representations of robust data sets that can then be observed in detail. The scientist could use this projection later to look at the organ in detail as per proficient app developers. The researchers also believe that they can perform simulations of gene expression patterns of brain activity in the future.
Virtual Reality Wedding- A Trending & Coolest Concept
For those who live under a rock, Virtual Reality is something cool and new that has emerged that allows them not only to see. But experience whatever you're looking at, which is something even cooler than looking at. Plus, VR is a cool new trend that works for many things, but imagine using it in wedding invitations! Hire VR Designer who has designed VR-based wedding invitations for a couple.
Imagine the excitement of the guests who received the virtual reality wedding invitation! We've heard of the VR-inspired wedding invitation trends abroad. There was a full video available that the guests were able to view with the VR glasses. Thus, it will leaps and bounds ahead of any WhatsApp video invite one might send!
Final Words
Our goal must be to make knowledge available, accessible, and affordable for everyone on the planet. So if you have a project in mind, let's discuss it. Our experts will help you.