It is not that virtual reality is a new concept, it has never been so many proposals so varied to prove it. In this article, we review the most attractive options on the market to immerse yourself in this immersive experience and everything you need to enjoy it, beyond the usual glasses or helmet: space, equipment, accessories…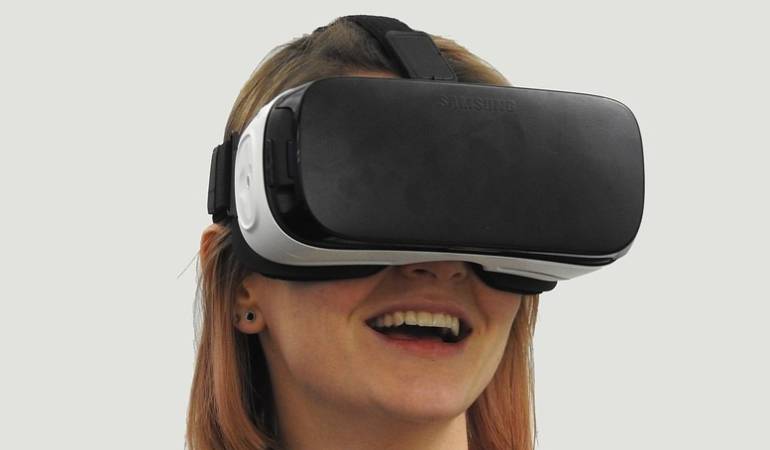 Virtual Reality Glasses for Smartphones
The easiest and most affordable way to approach virtual reality is to do it from a mobile device. If you at least have a smartphone, it opens the doors to virtual reality apps for iOS and Android. A virtual reality app development company takes care of the software side of the platform.
Some of the most popular models of virtual reality glasses to integrate a smartphone are Google Cardboard Standard – cardboard glasses of less than 15 CAD -, Samsung Gear VR, FireFly VR … From here, it will be the apps that mark the needs.
However, there are three common essential points when choosing virtual reality glasses for smartphone:
The operating system and the characteristics of the terminal, something marked in the requirements of the applications we want to enjoy.
That our smartphone is compatible with the model of glasses in question. As an example, Samsung Gear VR, compatible with phones with a screen between 5.1 and 5.7 ".
Beyond important factors when choosing glasses such as their connectivity, design or weight, the field of vision is decisive, since it will mark what we want to do with them: movies, interactive experiences, games…
We must bear in mind that this option consists of integrating the smartphone into the glasses, which presents certain limitations in terms of playability and viewing. In that sense, if we look for a more immersive virtual reality experience, complete and with a catalog of more nourished content, we will have to look away towards the proposals for PC and console.
State of The Art of The VR: these are the main Proposals
Just as each console has its strengths and weaknesses, accessories and games catalog, the main virtual reality experiences of the market present a series of differences to take into account before betting on one of them. And it is that the requirements of virtual reality go hand in hand with each proposal. So let's start by presenting them.
PlayStation VR, Sony's proposal for its PlayStation 4 consoles.
The Nintendo Labo VR kit is available for Nintendo Switch.
Valve Index for PC.
HTC Vive / Vive Pro, for Windows computers as an operating system
Oculus Rift, also for Windows computers.
Oculus Go, autonomous but with a certain dependence on a smartphone.
Oculus Quest, an all-in-one glasses.
What Hardware Do I Need?
Half a dozen previous proposals have virtual reality as a common link. From here we find great divergences. One of the most important is the hardware needed to run them.
VR Nintendo Labo
Nintendo's proposal for its versatile console is the most similar to the one we have seen for smartphones in the sense that we must integrate the console into the viewfinder. To enjoy virtual reality on Nintendo we will require:
A Nintendo Switch console.
The basic Nintendo Labo Kit VR kit with a viewfinder, Joy-Con blaster and a set of activities that we can expand with two extra sets. Another option is to purchase the complete kit with the extensions.
PlayStation VR
This is what we will need to make use of virtual reality on Sony consoles through PlayStation VR:
A PlayStation 4 console with its respective Dualshock controller.
A PlayStation camera
While it is worth buying it in a pack along with the PlayStation VR viewer and some virtual reality game.
Although they are not essential, the PlayStation Move motion control for a more realistic experience and the PS VR gun control may be interesting depending on the game.
HTC Live / Live Pro
Fruit of the "marriage" between HTC and Steam several proposals arise to enjoy virtual reality for Windows computers as an operating system and others that are falling. What do we need to make use of them?
The HTC Vive virtual reality glasses come with a viewfinder, controls, and stations. Another more ambitious and improved option is HTV Vive Pro which can also be found in different kits with viewfinder, controls and base station.
A computer with Windows. In this case, the minimum requirements at the hardware level differ between one model and another.
Valve Index
On their website, they offer different purchase options for those who already own HTC Vive, so that they can take advantage of controls and base stations. If we start from scratch we will have to get the complete kit, with viewfinder, controls and two base stations.
To make use of this virtual reality pack we will require a computer that has at least the following configuration:
Processor: Dual Core with Hyper-Threading
Graphics card: NVIDIA 970, AMD RX480
RAM: 8GB
Video Out: Requires DisplayPort, not compatible with HDMI
USB: 3.0+ for viewfinder cameras
Operating System: Windows 10, SteamOS, Linux
To find out if your computer is compatible, Valve has a tool to check it.
Oculus Rift S
Another manufacturer with an interesting offer for virtual reality is Oculus. We start with the Oculus Rift, a proposal focused on enjoying VR games for PC and its graphic power.
If we want to use it we will need the Oculus Rift S pack that includes a viewfinder, two controllers, batteries, cables, and video output. We will also require a computer with the following specifications:
Intel i3-6100 / AMD FX4350 or higher processor
Graphics card: NVIDIA 960 or higher
8 GB of RAM
Video Output: HDMI 1.3 compatible video output
USB: 1x USB 3.0 and 2x USB 2.0
Operating System: Windows 8 or higher
If we want to get out of doubt about whether our computer is ready, Oculus has a tool to check it.
Oculus Go
We continue in Oculus with its simplest proposal, the Oculus Go, a way to approach the moderately autonomous virtual reality that initially will require a smartphone.
And we will need a smartphone, either an iPhone with iOS 10 or later, or an Android with 6.0 Marshmallow or later, to download the Oculus app and configure the viewer, explore virtual reality games and apps. From this point, we can experience virtual reality with glasses and remote control.
The Go is the most affordable and basic Oculus device to offer an entertainment-oriented virtual reality experience mainly watching movies and experiences, as well as some simple apps and games. The kit includes the viewfinder, power adapter, remote control, batteries, and ergonomic spacer and can be purchased in 32GB and 64GB versions.
Oculus Quest
But to play powerful games, the Go falls short. The most ambitious alternative is Oculus Quest which provides Oculus technology and experience for gaming without cables or external sensors.
Oculus Quest is the third proposal of Oculus, a model that allows you to enjoy virtual reality autonomously, that is, without the need for an additional device to work.
The Oculus Quest pack is available in 64 and 128 GB versions and it includes the viewfinder, two touch controllers with a design designed to play, current spacer, batteries, and ergonomic spacer.
Space Requirements
Virtual reality is an experience that requires physical space, where we will have to place sensors, base stations and of course, ourselves dressed in the relevant helmet.
Each manufacturer has its requirements defined, but in general, all of them list the need to play in large and unobstructed areas and pay special attention to people or pets that could cross. The idea is to maintain our integrity and that of everything around us. Now, space needs differ from manufacturer to manufacturer.
PS VR
Sony offers a series of quite strict spatial requirements with the aim that the PS Camera detects the viewfinder and accessories properly.
On the situation of the PS Camera, Sony details that we should place it in a place without vibrations and at an approximate height of 1.4 meters from the ground, ideally on the TV screen. If you use the PlayStation Move motion controls, it is better to place the camera slightly above.
We must stand or sit at a distance of 1.4 – 2 meters from the camera. Sony's recommendation is to play sitting and if not, better remove any obstacles that we may stumble upon.
The "ideal" room for PlayStation VR is:
At least 3 MX 1.9 m of space.
The chair where we stand should be directly in front of the PlayStation Camera at an approximate distance of two meters.
HTC Live / Live Pro
HTC for its part offers us a minimum area to start enjoying your 2 x 1.5-meter glasses, although it takes an ideal size space of 3.5 x 3.5 meters enabled for the experience, that is, free of obstacles so that we can move quietly or on the contrary, remain seated.
Valve Index
The valve is the one with the greatest coverage, allowing us to live the virtual experience in a range of up to 7 meters thanks to its laser tracking system.
Another point in its favor of this RV system is that it is expandable, so if we start to acquire additional stations, we can achieve a play area of up to 10 x 10 meters with 4 units. Of course, remember to be clear if you want to move through it with peace of mind.
Oculus Rift S
From Oculus' proposals for virtual reality, only in the Oculus Rift S, we find spatial orientations. According to Oculus, if we are going to play standing and moving, we will be in a safe and obstacle-free playground that has a minimum of 2 × 2 meters.
Bonus Track: Lighting
Depending on the type of sensor used to detect our movements, some manufacturers also offer information on how the lighting of the room should be, where we are, as is the case of Sony, which uses a camera to "see us", For this reason, it is the most demanding since the PlayStation Camera follows the lights integrated in the helmet, controls, and PS Move when there is low light. In general, the darker the better.
In this sense, Sony provides a series of tips to enjoy the best experience preventing the PS Camera from capturing lights outside the experience:
The light of the lamps (turn them off or decrease the intensity).
Direct sunlight (lower blinds).
The TV screen
Flashing lights.
The LEDs of other devices (e.g., laptops).
Mirrors that reflect the helmet's tracking lights or controls, and other light sources.
Conclusion:
When it comes to the software or application need of VR brands, businesses look to hire app developers in the USA and overseas. If you are willing to extend the criteria of VR experience for your audiences, then you can consult Zazz and its VR experts today for further project discussion.
Also Read:
The Impact of Virtual Reality on the Real Estate Industry

Virtual Reality Growth Rate in Market

Virtual Reality- Definition, History and Enhanced Project Ideas