Today we are going to talk to you about parental control on Android, and specifically about the applications that allow you to manage it. It is a type of app with which parents or guardians of the little ones can control their activities on their devices, and usually have tools to read their conversations, block apps and websites, or geolocate them in real-time.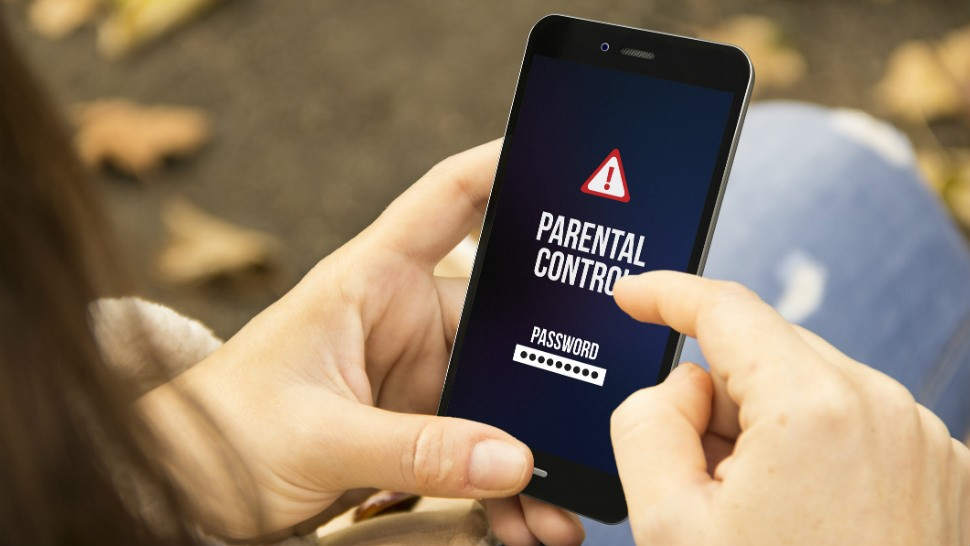 The article is going to start focusing mainly on Google Family Link developers & development, which has created by the same Google that takes care of Android, we could refer to it as the official parental control app. However, then we will also offer you a list of other third-party alternatives so you can try.
Google's Option is Family Link
Android belongs to Google, and therefore if parental control for an android solution is the first we should highlight. This is Family Link, and its design so that parents can remotely control their children's devices, both their Android phone and their Chromebook. Parents can use it on devices with a version of Android 4.4 KitKat or later, as well as on mobiles with iOS 9 onwards. As for the children's device, it must have an Android 7.0 Nougat or later operating system.
This parental control on the android phone system works through the Google account. As a parent, you will link the Google or Gmail account that your child has set up on their mobile, and the data or locks you make will take place on the devices where that account uses. This means that if your child later uses another account or decides to change it, you will have to set it all up again.
With this application, you can monitor the time your child spends looking at the mobile, and also about how much of that time they spend with an application. With this, you will be able to know the type of use that it is giving to your device, and you will be able to establish time limits.
It also lets you know where your child's device is at all times, sets limits on the visibility of the content found in the Google Play Store or configures Google SafeSearch to block adult searches. You can also check the permissions can give to the applications installed, such as location, contacts, access to the microphone or the camera.
Other functions of the application are the resetting of the password of the children's Google account, activate and deactivate the secure search of YouTube Kids, or see all the devices where they are using their Google account.
How To Configure Family Link?
Let's start by explaining step by step how Family Link works. We will divide this section into the three sections that we explain in-depth when we talk about how this application works, but joining them so that it is not so long to read. If you want a complete explanation step by step, you have it in the link that I just put you.
· The first step in setting up Google Family Link is to install it on the device of the father, mother or guardian from Google Play. When you open it and ask who will use the device, click on the option Father, mother or guardian that will appear on the screen. After a screen that reminds you that you will need to have the mobile phone of the son or daughter, you want to manage next, set up your account as a family administrator. To do this, the app will detect the account you have linked to the mobile, and you just have to press the Done button to confirm.
· Next, the process will ask if your child has a Google account. If you do not have an account, create it, and if you already have an account to use on your Android mobile, press the Yes button to proceed to link it to Family Link. You will go to a screen given a nine-character code that you have to use on your son or daughter's mobile to link their account to your Family Link.
· Now it's time to move on to the mobile of the boy or girl you want to add to parental control/android family control, by downloading the Google Family Link app for children and teenagers. After downloading it, log in with your account, and ask if you want to add to the family group managed by the person using the parent or guardian app. Click on the Join button to proceed.
You will arrive at a screen in which the child's application will inform you of everything the parents or guardians can read, and where you have to accept by pressing Next. The application will request a second confirmation to act, and it recalled that parents and guardians will be able to track the account. Here you just have to click on the Allow button to confirm.
· A window will open in Android to warn again that the app can manage and monitor the device. To confirm, press the Activate button. Then you will go to a screen where you can give an identification name to the device, and when you do, it will go to another one in which you can review and deactivate some of the applications installed on the mobile.
Now, you only have to go back to the device where the Family Link administrator account has been set up and start browsing the management options offered by the app. They will all appear on the screen, and you will only have to click on Configure to see their options. Now we leave you the list of sections done in each one.
Location: The device location history can activate to know that a private map of the places your child goes generated with the devices where he uses the linked Google account.
Use of applications: You can see the activity of the applications used on the devices with the linked account. What applications been using in the last 30 days and how much.
Screen time: You can set the number of hours you can have the mobile screen from Monday to Sunday. There is also the option Bedtime, which sets a few hours in which the mobile phone is no longer allowed.
Applications: You can see the applications that have installed and those installed on the mobile, and block those that you do not want to use.
Device settings: Permissions and settings of the device on linked accounts used or managed. You can add or delete users, enable or disable permission to install apps, or family links from unknown sources, or developer options. You can also change the location settings and monitor the permissions granted by the device applications.
Other Options For android Parental Control app
And now, we are going to tell you other android parental control applications available for Android. These are third-party applications developed by iOS or Android app developers that depend on different companies, that is, always keep in mind that your data will not remain within Google and Android as with Family Link developer mode and that you will depend on how these applications manage privacy.
Qustodio
A simple solution that not only allows you to set limits on use in games and apps, but also control access and/or block web content, applications, calls, and messages. It also has an SOS button so that children can alert families, and their parents and guardians will receive automatic daily reports with a summary of the activity, they will be able to see in real-time what their child is doing on their device or geolocate it. It has a free and a premium version.
Family Time
An app with which to limit the screen time on children's phones at certain times. It also blocks access to adult web content, social networks, and certain inappropriate games and apps. It allows you to control the location in real-time, notify when the little ones enter or move away from certain places, SOS alerts or create follow-up lists of suspicious contacts, also being able to see the SMS received.
Kaspersky Safe Kids
The security company also has a free app with payment options. In its free mode, you can block access to applications and adult content, define lists of apps and websites allowed, and set time limits. As for the paid version, a protection added for all the devices you want and other functions such as real-time location or Facebook monitoring.
Norton Family
Another security company, with its app, with which to block inappropriate content, prevent them from sharing too much information and teach them good usage habits on the Internet. It includes monitoring and registration of the web pages children visit and the searches they perform in the Norton browser or Chrome, establishing rules to restrict access to certain types of content. There is also app monitoring, limits on who to send messages or the amount of time on the device, or geolocation benefits developed by android & iOS developers.
Locategy
It combines the characteristics of a GPS locator with the functions of an android parental control application, allowing to know where the children are and to limit their use of the mobile phone in real-time. There are also content locks, activity reports, and alerts when entering or leaving predefined locations, with location history.
My Serene Parental Control
Allows you to decide apps used, check visited websites and block those that are not considered appropriate. You can also limit Internet access on certain days of the week, monitor messages, calls, and emails, and block contacts. It also has a real-time location, and the most peculiar, review messages from WhatsApp, Messenger, and Instagram viewing shared photos and listening to audios.
Secure Kids
Mobile app developers design tech which allows remote management from the PC with which to block apps and websites, set usage time limits or remotely deactivate the mobile or tablet. It also allows you to create a list of blocked contacts, avoid calls from strangers, set alarms remotely and know the location in real-time. All with periodic reports of device use and emergency button. The free version allows you to manage a device, but you have to pay to manage more.
Kids Place
An app focused on when you give your phone to the little ones, to create a safe area in it with a home screen in which only authorized apps shown. It also protects your personal information, and prevents you from accidentally downloading applications, making phone calls, sending text messages or other actions that may cause you to spend money.
MMGuardian Parental Control
A paid app that has a 14-day trial period, since the free version is quite limited. It allows you to define contact lists, usage reports, or control messages, calls and online activities. There are protections against uninstallation, a secure browser, and limits for the time of use of apps and games. It also has geolocation.
Final Thoughts–
Most Android phones come with Google Chrome, and there's no option in the desktop edition to handle this, which your kids can't quickly fix with a Google Search. There are a range of protection browsers you can set as default, and that could help, but older kids might get around it again. To keep an eye on your child's web activity, use an app like Google Family safety, Microsoft Family Safety and many more.
We are Zazz, leading mobile app development company having considerable experience in delivering successful mobile applications that have helped countless businesses & companies. For better portfolio understanding, visit us on Zazz clutch review and learn about the businesses & our excellent services.
Also Read