Extended-Reality (XR) is one of the latest concepts added to the dictionary of technical terms. Although its use has not yet become widespread on the street, it has long been a popular term among professionals and specialized media. Therefore, today few people really know in-depth the meaning of the XR: what is it? What's new? How is it different from VR, AR, or MR? In our post, we will try to answer these questions and clarify the concepts related to a term that we are going to hear more and more each time.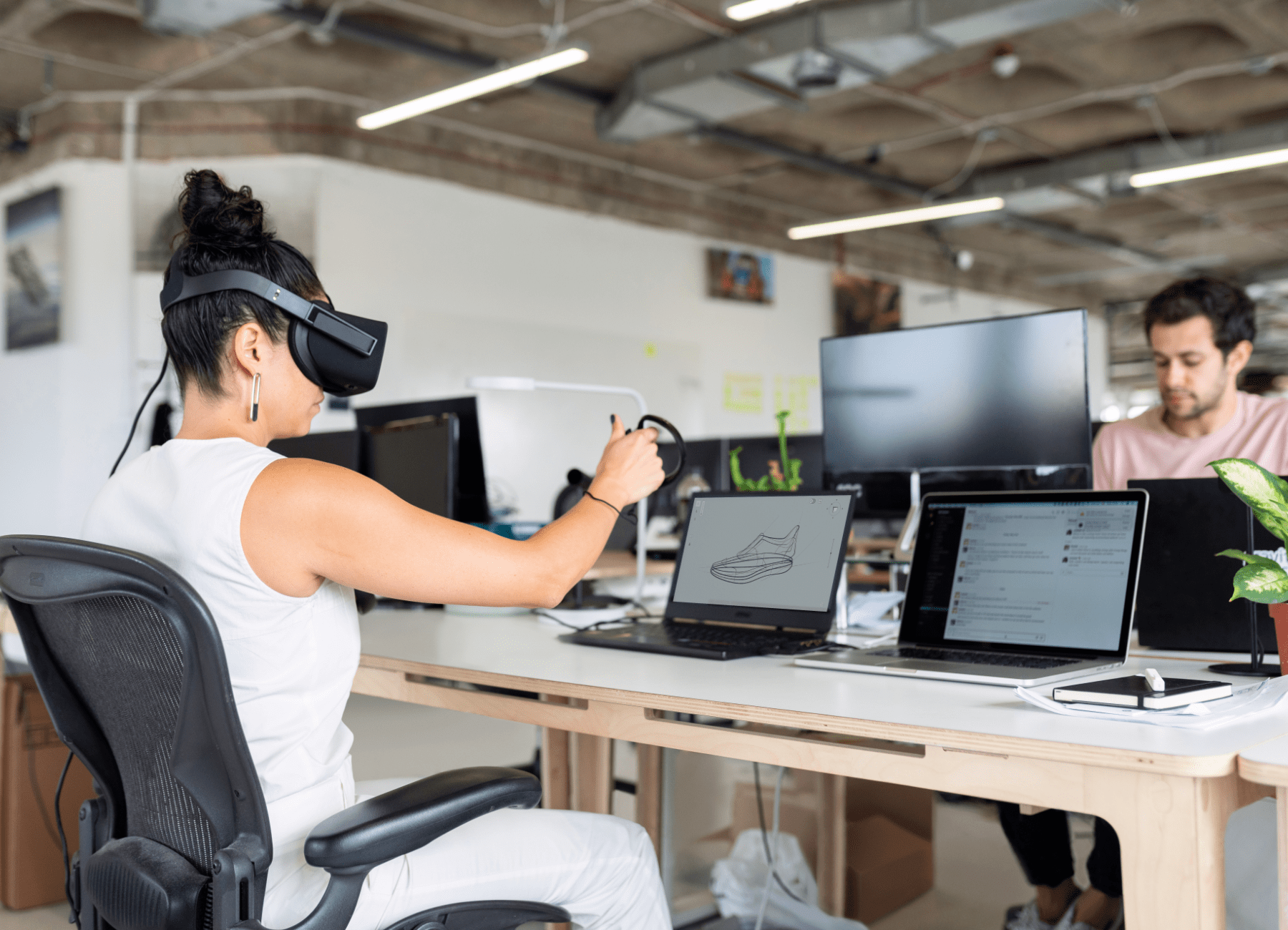 What is Extended-Reality?
Extended reality technology is a combination of the virtual-real world and human-machine interaction. This combination is produced by computer technology arranged in HMD devices (helmets or glasses). As we have said, the XR includes all its expository forms such as Augmented Reality (AR), Virtual Reality (VR), and Mixed Reality. To answer what is extended reality, We may say that XR is the umbrella that brings together, under the same word, the three immersive techniques to promote their communication between users and public opinion.
What is Virtual Reality?
Virtual Reality or VR is one that, through glasses or a helmet, transports us completely to a real or digitally generated environment. In gamification, extended reality solutions integrate VR at its best. If you have tried an Oculus Rift, Samsung Gear, HTC VIVE, or have tried to watch a 360º video from Facebook or YouTube with a Google Cardboard you will know what we are talking about. The experience consists of being transferred to another place where we can move with a joystick, a keyboard, or in the case of HTC, moving in a limited space.
In no case does a VR device allow us to see the real environment because the glasses work as a screen, interrupting our vision. Experts' virtual reality developer like Zazz are at the forefront creating amazing mobile game experience and training simulations.
What is Augmented Reality?
Do you remember Google Glass? Glasses through which you can see what is happening around you while you interact with your calendar, your social networks, or make calls. AR (augmented reality) places objects between you and reality, superimposing them or projecting them above it. It is done through a mobile device such as a smartphone or tablet using AR and MR. Another type of augmented reality is the one that allows you to see objects that are not present in "real reality".
With the help of an Augmented Reality Developer, you can make your agenda appear on a wall, but you couldn't go around it to see it. Augmented Reality is successfully transforming business sectors including retail, industry, design, and architecture.
Also Read: Top Augmented Reality Companies
What is a Mixed Reality?
Mixed reality shares a lot with augmented reality, being in some way its improvement. Mixed reality, as their name suggests, blends elements of physical and virtual worlds. But beyond superimposing these objects on the real environment, it makes these objects understand the environment they are in. It is capable of interacting with the said environment, in real-time using extended reality solutions.
An augmented reality element may not understand where there is a ceiling or a wall if we did not indicate it previously. Neither reacts to light conditions or other elements that cross your path and can obstruct it (occlusion). The mixed reality itself is capable of being occluded by a person passing in front, or anchored to a wall or table. Always hire an app developer with expertise in these novel technologies.
Unlimited Applications and Huge Benefits
Training & Healthcare
It is certainly one of the most promising sectors because it may be where the most impact this technology can cause. Being able to see a lesson from any subject, in real-time, in front of us, adds a high value to the learning process. We are creating amazing and perfect surgical simulations with the help of extended reality technology.
Tourism
Regarding the tourism sector, XR in companies is also extremely convenient. Tourist guide companies, for example, can offer a huge amount of information about different monuments. Moreover, offering a recreation of what the historical place was like in its origin using extended reality solutions.
Also Read: Why Develop a Simulator Software for Your Organization?
Industry Management
The industry is another of the sectors that can notice the greatest impact. Any repetitive process or operation, whether it be training, maintenance, repairs, incidents … etc. It can be very positively affected by reducing time. If an operator can reduce his performance times, however little, in tasks that are done daily. This would imply a huge saving at the end of the year for a company.
Projections:
Techniques such as 3D mapping allow advertising actions to be taken at another level. You can project virtual reality onto building facades. This can allow users to interact with architecture using extended reality technology.
In industrial Design:
There are already automobile companies that use augmented reality software in the design process of their vehicles. It makes them able to see the supposed final result.
In Medicine:
The possibility of having ultra-precise diagrams of human anatomy, being able to study them in detail and see them as real as if they were before us, is one of the hundreds of uses that this technology can bring to medicine. If a healthcare client asks us what is extended reality? We reply that with it you can achieve new milestones and superior patient care.
Marketing:
Increasingly frequent are advertising campaigns that have an app or some kind of interaction by users to get discounts and build customer loyalty with the brand. Now, these types of campaigns take a new dimension.
Do You Want to Take the Benefit of XR?
There are only a few Seattle App Developer that are really using XR to its full extent. The future belongs to contemporary technologies like XR and its siblings. Every business needs such solutions to get future proof and offer amazing digital solutions to its customers. From retail stores to industry management, every sector can be improved with the help of XR.
Zazz is the leading development agency expert in delivering top-notch AR, VR, MR, and XR solutions. We have won numerous awards for integrating mobile apps with XR. Our eCommerce solutions are one of the best in the market with exceptional augmented reality features. Our mobile games use VR to another level. If you have got an idea or are seriously thinking to upgrade your business approach, contact us now!