Educational apps have completely revolutionized the "old-school" ways of teaching by introducing convenient and robust eLearning platforms. Although educational apps are not a new concept, the pandemic accelerated their popularity and use worldwide.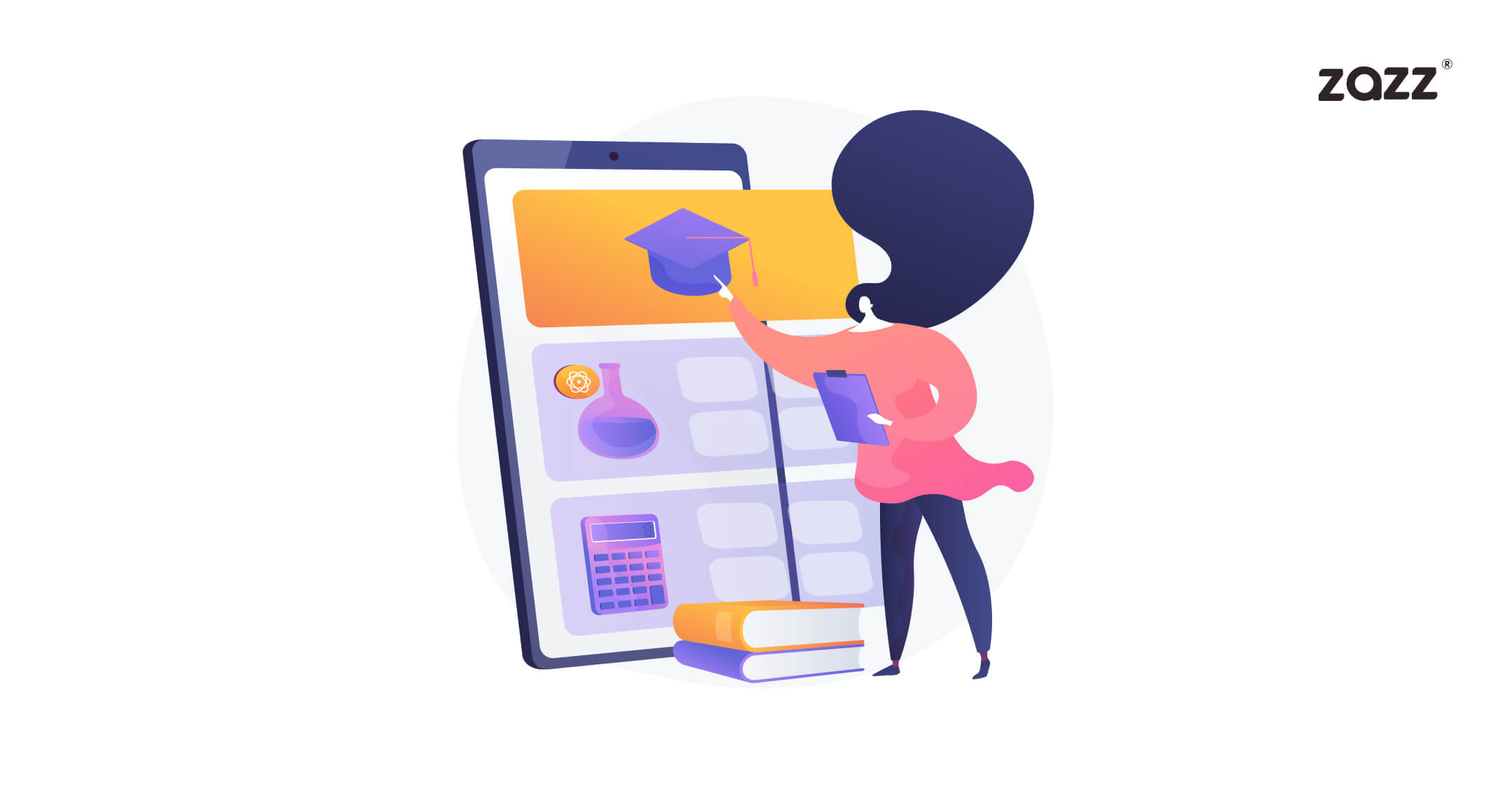 With the growing impact of technology, educational apps have become highly advanced and futuristic. They promote refined learning by making teaching and learning much more fun and interactive. These apps have ushered in a new age of learning that boosts students' and teachers' productivity while improving their skills and retention rate.
Many educational institutions are rolling up their sleeves to lay out money in smart ed-tech solutions to keep pace with the changing digital landscape. This is the perfect time to enter the lucrative industry of e-learning platforms.
Since eLearning mobile apps are the talk of the town and the hottest trend in the educational domain, several start-ups and established business groups are looking out for innovative educational app ideas. Thus, we've listed some unique app ideas for you to take inspiration from and earn a fortune.
Top 13 Groundbreaking Educational App Ideas
If you plan to run an ed-tech startup by putting forward an educational app, this informative blog is specially jotted for you. As the most trusted educational app development company, we've mentioned some awesome educational app ideas for startups that the teachers and students will love to use.
These days, textbooks and education from school are not enough for students because they can't be customized to each student's individual needs, pace and focus. A tailor-made private tutor app can aid them to study more constructively via the digital platform.
These education apps seamlessly promote engagement and interaction and give a classroom-like feeling in the comfort of their homes.
If students face any problems or want to clear their doubts, these educational apps can help them get answers to their questions and resolve their queries. The private tutors will responsively resolve every doubt faced by their students. Even with this app, students can take notes from their tutors after the conversation.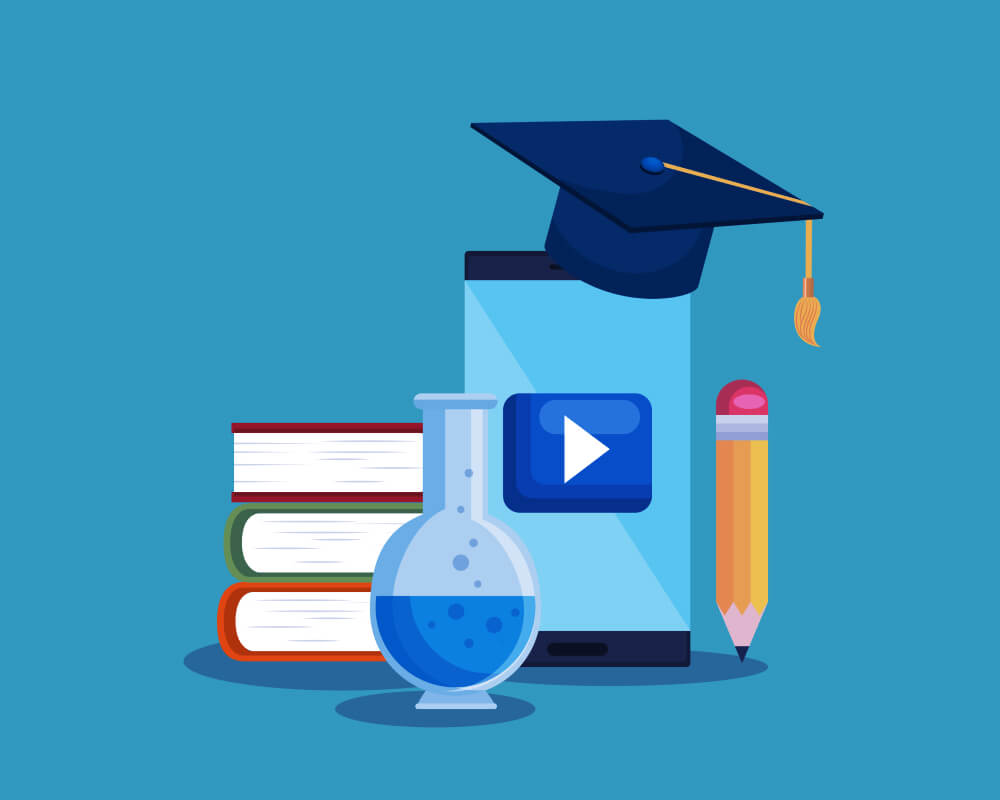 Educational Game Apps and Quizzes
Developing an educational game app and quizzes can help students in improving their reasoning ability and creative thinking. It is an engaging app that empowers students of every age group to play games and quizzes associated with their education.
When the students practice grammar, general knowledge, and mathematics exercises on a single platform, they become acquainted and find instant solutions to their questions without any fuss.
Educational App for Differently-Abled Children
Differently-abled children often find it hard to get hold of traditional teaching methods and need help to clear their issues. An education app designed specifically for differently-abled children can help them in making things a lot easier.
Through this educational app, these children can study and learn from the comfort of their homes and at their own pace. If they fail to attend daily classes, these apps can easily make up and help them with the courses.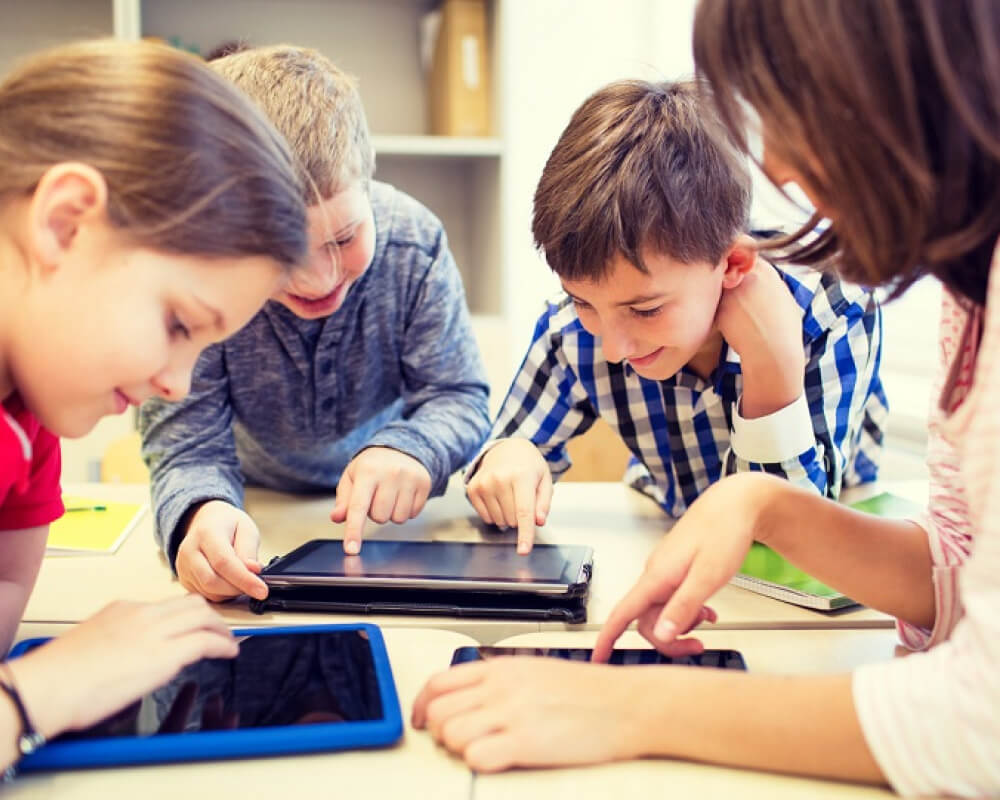 With the eBook reading app, students can read a wide range of books on various topics online. It eliminates the need to purchase and carry paper-back books.
Through an eBook reading app, students can learn their subjects in a much more interactive way without hassle. Students can have any-time access to the books for their reference. Furthermore, students can also make notes inside this app.
All you need to do is contact a reputable iOS and Android app development company and get it developed for the operating system that your target audience uses.
The vocabulary app is highly useful for students preparing for any qualifying examination since they need to enhance their vocabulary skills to nail in the examinations. This educational app consists of word games, quizzes, and puzzles with vocabulary.
This highly innovative app improves students' vocabulary skills in a fun and simple way. With regular practice, they can develop their word skills and become adept in vocabulary by learning new words with accurate spelling, pronunciation, orthography, phrases, etc.
Educational Apps for Autistic Children
It is seen that students who have autism spectrum disorder cannot put up with the regular form of learning. An education app designed specifically for them can help these kids learn living skills, engage in proper communication, develop new skills and play more efficiently.
With this eLearning app, they can find education more entertaining and interactive and help them understand the teachings in their comfort zone.
Lack of guidance can keep students falling behind, and sometimes they fail to opt for the accurate subject in which they can shine. It's important to opt for the subject that can impact their life greatly. Thus, an educational app in the form of career guidance is a must presently.
A career guidance app is highly useful and beneficial for assisting students in finding the right career path. The apps provide access to career counsellors who help the students and advise them for achieving their career goals by choosing a suitable course that can help them build their desired career.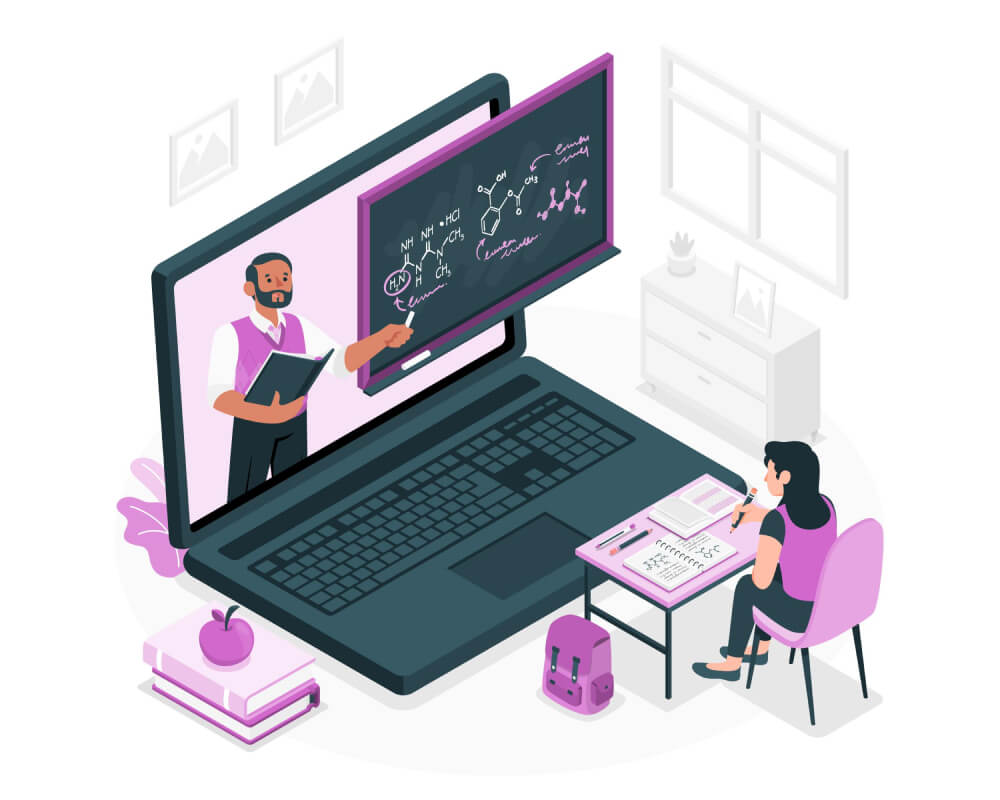 The regular school activity includes completing homework, assignments, remembering exam dates, etc. A task reminder app is useful to keep users from missing out on assignments and important tasks. Although it is not technically an educational app, it does help in education. It alerts both teachers and students so that they don't forget about their tasks and duties.
Educational App for Preschool
Kids love to learn new things and are highly active. The emergence of the educational app for preschool kids is a boon to the parents.
The teachers can engage the kids in this educational app for preschoolers by making them learn alphabets, colours, animal names, and storytelling too. These days, kids are addicted to mobile phones, so it's easier for them to learn through the app and get engaged in it.
AR-Powered eLearning Mobile App
As a renowned front-end development company, we know that an interesting, captivating and engaging interface can do wonders. That's why investing in an Augmented Reality-enabled eLearning mobile app is a profitable idea.
Teachers can use this educational app to instruct and educate students in a whole new way with virtual objects and models, making education a lot easier and interactive. From showing virtual examples of concepts to the gamification of textbook materials, AR-based e-learning apps enable students to learn faster and retain information for a long time.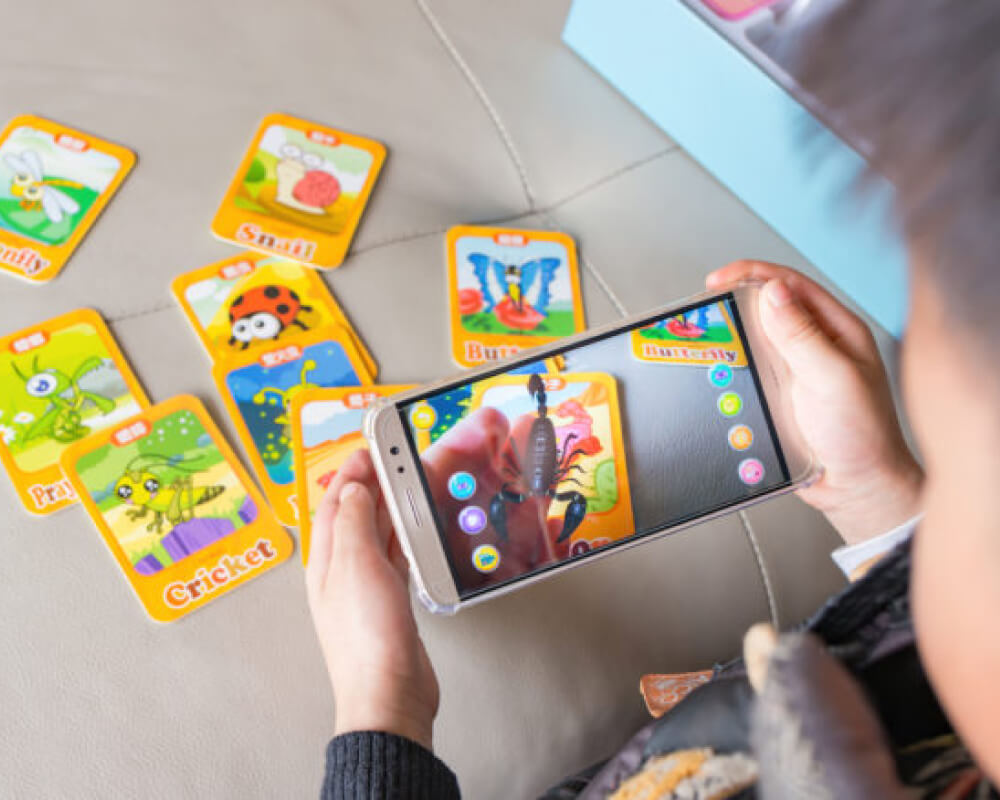 Rhymes or Poem Learning App
When it comes to making children learn rhymes, keeping the material responsive and playful is the key. At the same time, it is also necessary to teach students and make them acquainted with the concepts such as similes, metaphors, alliteration, etc. With rhymes or poetry learning apps, students of all age groups can grab these concepts.
Cloud-Based Attendance App
A cloud-based attendance app is highly beneficial for college and school degree workers. It is designed for teachers since opening the register and managing attendance is a thing of the past.
With this attendance app, teachers can easily take attendance of the students, and after the end of every month, they can get a total assessment of the students.
You can reach out to a trusted company providing the best cloud computing services to develop this attendance app and target teachers and trainers to make the most of your investment.
Learning a different language is a must in the present age. It's an added advantage in helping students gain a competitive edge. A language learning educational app can be very useful for an aspiring student planning to study abroad.
By using this eLearning mobile app in the form of language learning, students can study and learn different languages. By employing 30 minutes of their time, they can learn a new language, with several task sheets to practice and master.
You can even make this educational app more interesting by app gamification, like providing skill points and rewards after completing each level. This additional feature can help the students point out their strengths and weaknesses to concentrate more on enhancing their language skills.
The Key Takeaway
The emergence of technology has transformed almost every industrial domain, and the education sector wasn't an exception. Technology has successfully generated the global trend of online education or eLearning. Today, we have a wide array of educational apps and eLearning platforms to ease the way of learning for students.
However, there's also scope for offering students more comfort by building robust and feature-packed educational apps. So, if you're headhunting to find a creative and unique eLearning mobile app development idea, this informative blog is especially meant for you.
After selecting one of these thirteen unique educational app ideas mentioned above, you can contact the most sought-after educational app development agency to transform your idea into reality.
Zazz is the most reliable mobile app development company with years of experience providing best-in-class educational app development solutions. If you have a brilliant plan and want to discuss or explore new educational app development options, contact us to learn more.