Android and iOS are the major on-the-go platforms for developing mobile apps, but the development of the coding is completely different for both Android & iOS. In the previous phase, when developers had to create new code for different platforms, cross-platform development benefited them from recycling and reusing the same code even with different platforms. 
Flutter is an open-source & free framework which helps in building a native application on Android & iOS without writing new code.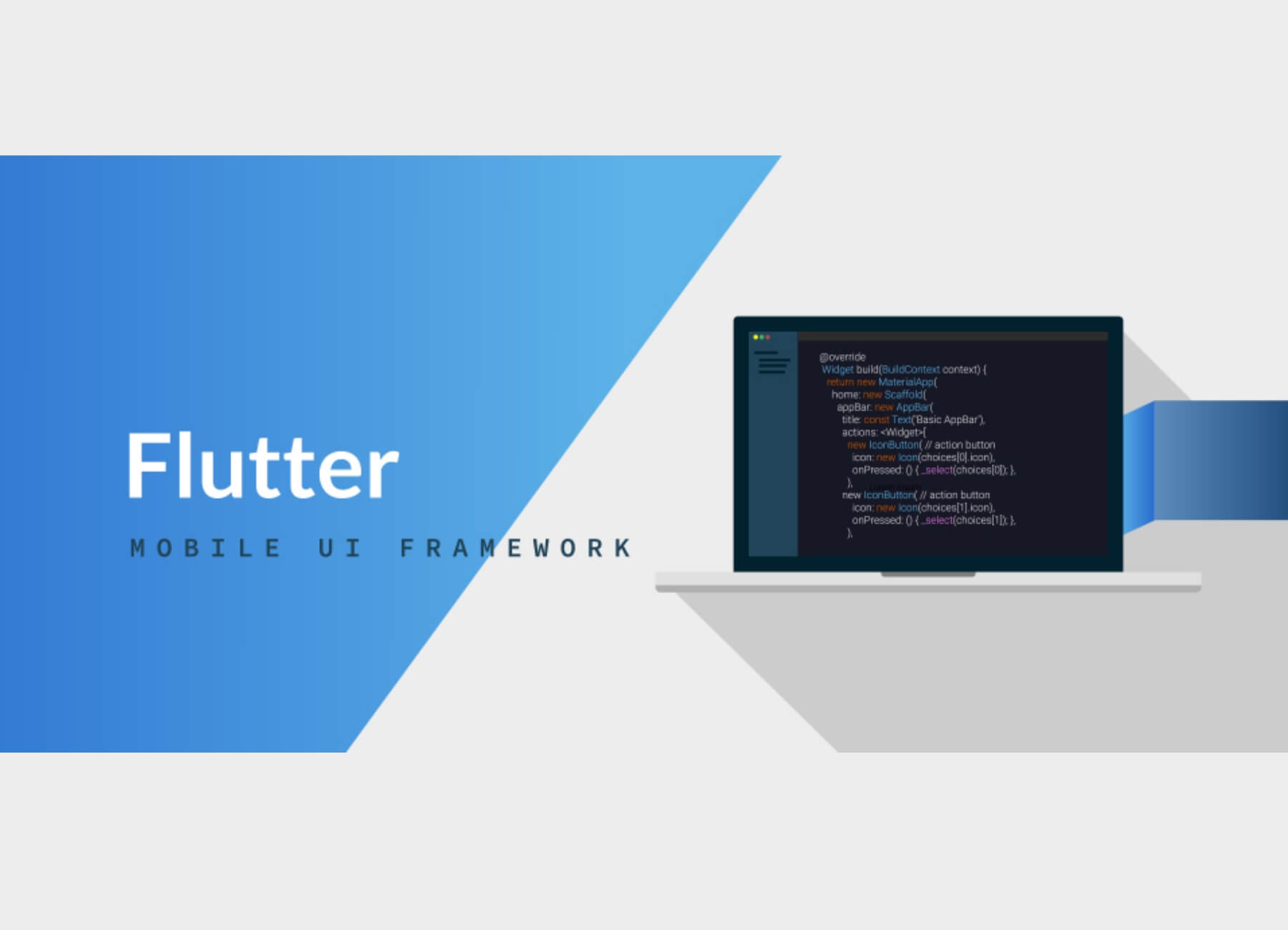 One most important benefit of cross-platform development is the reusable code. Now companies do not need to invest excessive time and resources while working for different platforms. Same as other platforms, Flutter has some pros & cons which may affect in the long run.
What is Flutter & why does it matter?
Google introduces Flutter as a new open source technology which helps in creating native Android and iOS applications using a single codebase. Flutter is an entire SDK – which means software development kit contains everything needed to build cross-platform applications. Each component for app development agency is included in Flutter is a custom widget which looks the same for Android & iOS devices.
Pros & cons of using Flutter-
For better understanding, let's dig down into the pros and cons of using Flutter;
Pros-
Develop both android and iOS application at the same time
Major Flutter advantage is that it uses the same code base and you don't need to write any separate code for both platforms. Hereafter, the Flutter apps work successfully on both the Apple and Google platform.
High-speed coding and development
Flutter allows app developers to make real-time changes in the coding with no need to restart or reboot the app. Source code is updated & incorporated at the same time and rebuilds the widget for seeing the live changes.
Highly compatible and quick performance
As it does not connect with javascript, the execution is faster than non vacillate applications. The extra library is not required for productivity and compatibility with Android or iOS gadgets.
Flutter is the platform which provides access to a wide range of traditional widgets and also provides tools to create widget easily.
Cons-
Dart is a simple language to understand, but if you want to use Flutter, it's a new language to learn. It is not easy to get online assistance and support because it doesn't have a big network of flutter application development company to assist.
The flutter framework is built for both android and iOS development. Flutter for stage clear projects that indicate the stage showed or are in some way better than the other stage that is not the right choice.
As the flutter-made apps are used for built-in widgets and not interface widgets, their size seems to be high. The smallest possible device which can be made using Flutter cannot less than 4 MB.
The Flutter has a rich but limited library. There is much more that can add in it for a better experience.
Flutter will encounter relatively new development problems. Typical issues include not dealing with the iOS and Android Interface updates.
Third-party modules and libraries play a major role in automating app product development and relieving the need to customize anything from the very beginning. Such libraries are generally open-source, pre-tested and easy to use.
Who gets benefited with Flutter?
Startups e-commerce and other technology-related businesses – seeking to develop and deliver a smoother, more reliable 2D app on all available platforms at the same time
Programmers — as it makes coding easier, simpler and more stable
Designers — who want to create excellent, innovative apps that follow the expectations of all those mobile platforms.
Conclusion-
After understanding flutter pros and cons, Flutter comes up with lots of promises, the community is growing quite quickly, but it's still small, and some plugins still lack. However, many valuable libraries, native languages can bring. Therefore, Flutter fits well because both iOS and Android need to develop the program as fast as possible.
We are Zazz, with specialized flutter app development services, we deploy applications that are quicker to build, portable and make a delightful native interface to consumers around the globe. For further assistance, contact us & let's discuss with the Zazz team.
Also Read