You'd have noticed hundreds and hundreds of Flutter details. Some say it's the future for Flutter; others say it's optimistic. Some claim it can be used to build award-winning software, while others see Flutter's development as a breeze.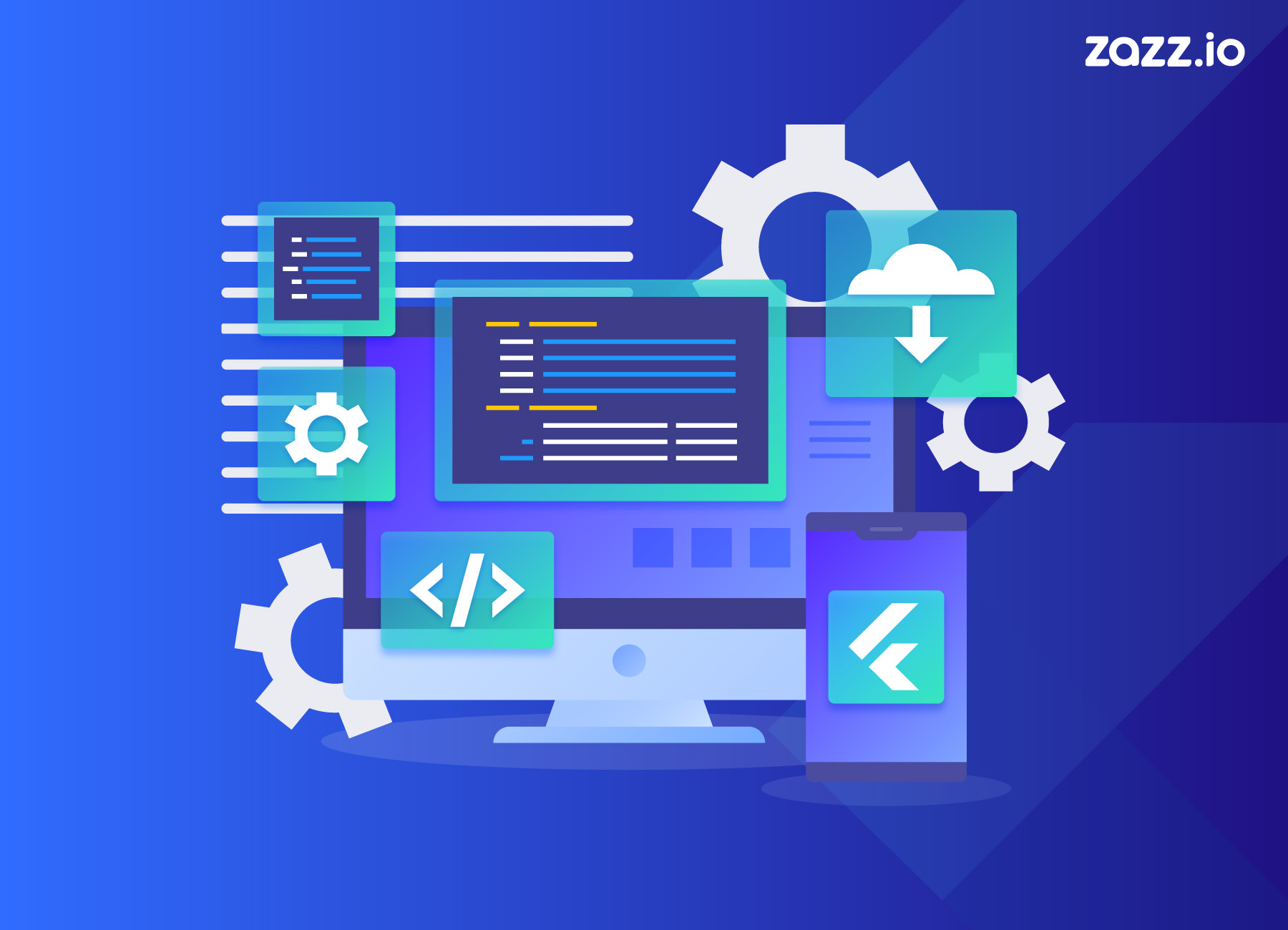 Flutter cross-platform framework is used to develop unrivaled and highly stable mobile UI applications for next-gen applications. The best part is you can have native interfaces rich in quality that function on cross-platforms. As we write this, I think hundreds of other new Flutter apps have already been released on the market by flutter development companies.
Introducing 'Flutter'-
Flutter is an open-source, cross-platform tool created by Google for development. Under one umbrella, it provides everything. You can make great apps that offer a native-like feel but work on various platforms.
The new version of Flutter 1.20 is becoming the talk of the city. Flutter development utilizes Dart, which has a smooth learning curve, as its programming language. A single codebase can be built and cross-platformed for use. Flutter is easy to use, efficient, and can solve any degree of complexity of projects. It improves the efficiency of the developer and helps them to create applications more quickly.
Quality, Features & Functionality:
If you want to deliver applications quickly, Flutter is a great platform, to begin with.
It is renowned for designing an application rich in features that launch the application in seconds.
Flutter helps you to build personalized and attractive widgets compatible with the business model selected by the consumer.
It has the complete backing of Google's Firebase at the backend since Google created Flutter.
Flutter helps you to build a single codebase that only needs to be tested.
The Hot Reload features reflect real-time adjustments, which, in a way, decreases the testing time again.
Flutter gives you access to a library pool that you can use to add features to it.
If developers know Swift or Java, they do not need to have previous experience with Flutter.
Hire mobile app developers can easily change the framework and customize it.
So now that you learned about the advantages let's turn our attention to the next thread, New York's Top Flutter App Development Companies.
Topnotch Flutter App Development Companies In NewYork-
1. Zazz:
With popular mobile app solutions, Zazz is a leading flutter app development company. The team has cooperated with high-growth startups with Fortune 500 companies. Using the latest in emerging technology, Zazz has experienced flutter software developers who combine leading-edge design with innovative skills.
2. Appstudio:
With iPhone, Android, Flutter, Hybrid, and Windows App Development skills, Appstudio is the leading Flutter mobile app agency. The organisation has years of experience providing robust mobile app solutions to customers around the world.
ECommerce Partners was founded in 1998 and is a full-service, e-commerce, flutter app development, and interactive agency located in New York City. They are best known for their unique process approach, combining internet experience, creative talent, and business know-how to help customers achieve quick, measurable online marketing results across various industries.
Dom & Tom is a digital and mobile application development firm based on new technology with full service. Their focus on flutter app development is holistic. For any language, technical stack, and a platform like wearables, the team creates app solutions, and honestly, everything else with a display.
In the United States, Zco Corporation has distinguished itself as one of the best software development firms. They provide their customers with a wide range of mobile app development solutions, including custom mobile apps, flutter app development, games, business devices, 3D animation, and augmented and virtual reality applications.
Oxagile has been integrating professional engineering expertise for SMEs and high-profile companies across all major platforms such as custom apps & flutter app creation and software domains since 2005. Today, they're focused on developing robust video streaming services, WebRTC, big data, business intelligence, as well as computer vision solutions powered by AI.
TechSuite is an NYC-based, full-service software development agency & technology consultancy. Their seasoned and talented team of programmers, designers, and strategists work together to achieve unbeatable results in creating flutter apps. The group provides a wide variety of comprehensive software, web and mobile design, and SEO.
BigDrop Inc is a design and development company using frameworks such as custom apps & flutter apps. Your appearance takes a lot of thought and effort as a primary means of running your business, serving your customers, and transmitting your branded message to the world.
DataArt is a global software engineering company that takes a uniquely human approach to problem-solving. They help customers develop custom software that strengthens their operations and opens new markets with over 20 years of experience, teams of highly qualified engineers worldwide, deep business sector expertise, and ongoing technology study.
HubSpire Corp. is a product-driven information technology company that delivers federal government, local government, and commercial entities with IT consultancy, Flutter & Custom Software development services. With offices in New Jersey and New York, HubSpire was founded in 2008. HubSpire is a creative team of engineers, technology experts, and entrepreneurs.
Also Read: Top App Developers in New York
Time To Invest:
With special applications, Flutter app development companies have dominated the internet landscape. It is a cutting-edge platform to assist developers in the development of applications of the highest quality. We could not agree with this more.
Feel free to let's discuss our experts if you have any concerns about Flutter. We have the experience and are accustomed to implementing the production of the Flutter app with utmost ease & excellence.
Also Read
Top 5 Cross Platform App Development Frameworks To Consider In 2021
Top 10 Flutter App Development Companies In The USA
Find Out How Flutter Is Paving Opportunities With Upcoming Fuchsia
Google Released Flutter 1.20 Stable with Upgraded Features and Tools
The framework of Flutter: An Opportunity Or An Obstacle
What is Flutter App Development?