Gaming has always been a gargantuan business per se, and well this trend won't ever show any signs of decline as gaming is something that we all truly love. The gaming market is expected to cross the USD 200 billion mark by around 2023, and this domain would undoubtedly help businesses grow tremendously. Gaming developers thus need to be really astute and they must mandatorily don the expert's hat when it comes to zeroing in on the best gaming engines as there are a plethora of game engines available today, albeit game developers need to make the right choice.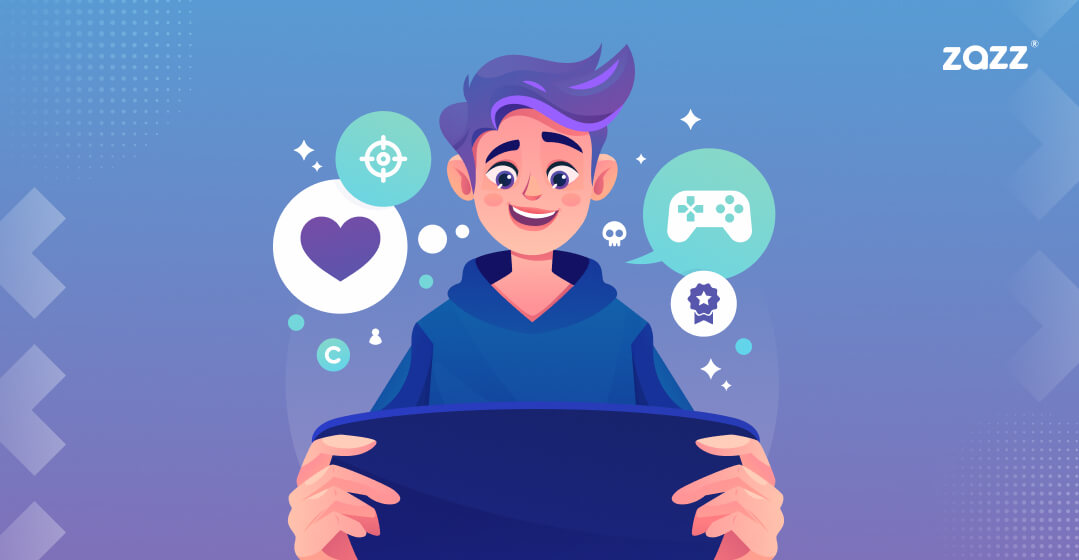 This however might be a little perplexing and you might just end up being baffled, but fret not as we are here to your rescue!
We would assist you to make the right call and would render a detailed insight on the five best gaming engines that you could choose for your very own game development. This blog would also help the newbies who have just ventured into this domain as we'll cover the A to Z of game development, and so let's get started.
• What is a Game Engine?
A game engine is a basic framework or the architecture that developers make use of in order to smoothly run a game.
It is a detailed software framework that is essentially designed for the development of different video games and it includes all the support programs and various pertinent libraries.
Developers use game engines to create games that are compatible with video game consoles and also with various types of computers.
A game engine thus enables developers to include the following –
• A rendering engine for both 2D and 3D graphics
• Collision detection or a physics engine
• Scripting
• Sound
• Networking
• Streaming
• Memory Management
• Localization Support
• Video Support
Now that you know what game engines are, let's talk about some of the best gaming engines that could skyrocket your games as well as your business.
1. Unreal Engine
One of the most eminent game engines is the Unreal Engine. It is rampantly used and is a favorite amongst developers. It is primarily a multi-platform engine for fine game development, and it thoroughly aids businesses of all sizes by making use of real-time technology to manifest embryonic ideas into the most compelling and engrossing visual content.
Unreal Engine was fundamentally released in 1998 by its owners, Epic Games, but Unreal Engine still continues to be one of the most popular game engines that has been used for developing some of the biggest games.
One of the cardinal perks of Unreal Engine game development is its unique ability to be molded and transformed so that games can be designed accordingly, in order to furnish an exceptionally magical user experience. However, this isn't as easy as it sounds as only skilled developers are capable of doing so.
Herein we would like to mention that Zazz offers the most magnificent unreal engine app development services. We have an in-house team of extremely dexterous developers who hold vast expertise in using Unreal Engine for game development. We are undoubtedly your most sought-after destination for unreal engine game development as our developers create extremely glorious and impressive games that would sure rivet your users. 
• Some Renowned Games Made With Unreal Engine :
• Gears of War Series
• Bioshock Series
• Mass Effect Series
• Batman: Arkham Series
• Price of Unreal Engine – Free
2. Amazon Lumberyard
Lumberyard is a robust game engine offered by Amazon. It is a powerful 3D game engine that is designed to create spectacular games and also fan communities. Lumberyard renders a VR preview mode, meticulous twitch integration and also visual scripting tools. 
It is pertinent to mention that the visual technology of Lumberyard is based upon CryEngine and this thus means that one can expect the most splendid 3D environments coupled with incredibly wonderful and mesmerizing real-time effects such as weather effects, the minuscule cloth physics, camera frameworks, remarkable character and animation editors, UI editor and even particle editors.
Amazon Lumberyard also enables the developers to take up the source code and customize the engine for optimizing game development. Furthermore, developers can even customize the entire source code for mixing up the game play. 
Lumberyard is also absolutely free to use. There is no royalty or licensing fee, and you don't have to purchase this software. Thus you can freely use Lumberyard for developing the most excellent single-player and local-only multiplayer games. This game engine is also compatible with Amazon Web Services and it offers fine AWS integration that thereby means that your game can easily reach and attract the masses.
• Some Renowned Games Made With Amazon Lumberyard :
• New World
• Star Citizen
• The Grand Tour Game
• Breakaway
• Price of Amazon Lumberyard – Free
3. CryEngine
Crytek mentioned the following on their website with regards to the extremely puissant CryEngine –
"With CRYENGINE, we have a simple goal: to create the most powerful game engine in the industry, and to give creators all across the globe the tools to harness this power to create world-class gaming experiences, no matter their budget or team size."
True to what Crytek envisioned, CryEngine is a splendacious and absolutely free of cost gaming engine wherein developers can easily get the full engine source code along with all the engine features without the need to pay any licensing fee.
Developers may however purchase the extremely useful in-game assets that are exclusively found only at the CryEngine Marketplace, and these assets help developers minimize the time to market their game. There are also a handful of robust assets that are available for free such as the "Explosives" pack and the "CryEngine V Beginners Pack".
Furthermore, CryEngine also furnishes quite a lot of free learning resources that are particularly helpful for all novice and amateur developers who wish to hone their skills. There are innumerable tutorials, forums and documentations that offer the necessary tools that one needs to get started. CryEngine thus has a very solid interface and is a visually attractive gaming engine. The graphics are extremely beautiful and eye-catching and the characters are just close to reality and are life-like. Developers can use CryEngine to develop for various platforms such as the Windows PC, Oculus Rift, PlayStation 4 and Xbox One.
• Some Renowned Games Made With CryEngine :
• Crysis Warhead
• Deceit
• Star Citizen
• Evolve
• Price of CryEngine – Free. Membership plans start at a monthly cost of 50$
4. Unity
Unity is a dynamic multi-platform game engine that enables developers to easily create the most compelling and engrossing 3D content, albeit with utmost ease. Unity game engine is the ideal choice of most large organizations, and this is solely by virtue of its sublime and unparalleled functionality, excellent high-quality content and the most sui generis ability to be used for any kind of unity game development. It also completely supports both 2D as well as 3D content. Unity boasts of an all-in-one editor and it thus functions seamlessly on Mac, Windows, Linux, iOS, Android, Xbox, Switch, Tizen, PS4, Fire OS and multiple other platforms. It has an easy-breezy and user-friendly interface that in turn makes development a lot easier and diminishes any need for training. Furthermore, the Unity Asset Store curates an eclectic collection of powerful tools and content that is regularly created on daily basis. 
You would be amazed to know that more than 50% of the mobile games that are being made nowadays have made use of Unity as their gaming engine.
• Some Renowned Games Made With Unity :
• Lara Croft Go
• Pillars of Eternity
• Her Story
• Kerbal Space Program.
• Price of Unity – Free. Paid plans start at a monthly fee of 35$
5. GameMaker Studio
GameMaker Studio is another widely used game engine and it has particularly gained popularity because of the fact that it doesn't require any prior programming knowledge to use. Users can instead point and click to build games a lot faster than coding with native languages. It is thus easy to use and has a supremely intuitive interface.
Developers and even those with bare minimum skills can easily create the most stupendous 2D games using GameMaker Studio. Game development is also quite fast and happens seamlessly because of the drag and drop feature that streamlines the workflow and makes it all a lot more robust and dynamic.
GameMaker Studio 2 is compatible with Android, Windows phone, iOS, Tizen, PS Vita and Amazon Fire.
However the only drawback with GameMaker and varied other point and click gaming engines is that it casts certain unsolicited limitations upon the developer, and the developer thus needs to craft the game accordingly.
• Some Renowned Games Made With GameMaker :
• Spelunky
• Super Crate Box
• Hotline Miami
• Hyper Light Drifter
• Price of GameMaker Studio – Free. Paid plans are available at a monthly fee of 35$
Above elucidated are some top-of-the-line and stellar gaming engines that we would personally recommend. You can make use of these magnificent gaming engines to create the most marvelous games, but in case you need any assistance, then please don't hesitate and just reach out to us.
We are a well-renowned game development company and our developers use their expert wizardry to create sheer magic that in turn helps transform businesses. We only use the finest and the best gaming engines and ensure to deliver games that are highly riveting and would sure pull your users to the edge of their seats. 
So just in case, you need any help with game development, then please count on us and remember that Zazz is your ultimate destination for fine game development!