Mobile phones have become a multi-purpose gadget for us, and mobile app development is the reason behind its substantial boost. Thus, using mobile apps for business purposes was meant to be since apps can bolster a company's brand identity in the global market.
If you're thinking about building a mobile app and getting lucrative results from it, you need to consider certain mobile application development challenges.
Take a look at the app stores. Numerous apps claim almost the same as your application promises. What makes you unique is the service you layer over the purpose of your mobile application.
If mobile app development has become effortless, user preferences and mobile devices have changed too. Now, this has erected a wall of mobile application development challenges for app developers since more businesses are embracing the digital platform to maximize their reach and scope.
We've analyzed these mobile application development challenges and jotted them down in this informative blog.
Mobile App Development Challenges
Only a reliable mobile application development agency knows that creating a mobile app is tough since it requires a lot of time and effort.
There are diverse approaches to mobile application development. However, the most vital thing you should keep in mind is meeting users' expectations by providing supreme app quality. There are certain mobile application development challenges that you must take a closer look at.
1. Evaluating and Validating User Needs
Gauging user demands is one of the biggest mobile application development challenges in determining the direction and figuring out what to build. The competition in the app development industry is huge, and it isn't easy to make the app stand out so that users notice it.
Mobile app development agencies work hard to build innovative mobile apps that meet user needs and expectations. There are a few factors that determine the quality of your mobile app.
What's the motive behind the mobile app?
What are the features that need to be incorporated while developing the application?
Does the app idea move you streets ahead of your competitors?
Is the application user-friendly?
Does the app meet all the user needs?
If you get positive answers to these questions, you will be able to overcome this mobile app development challenge.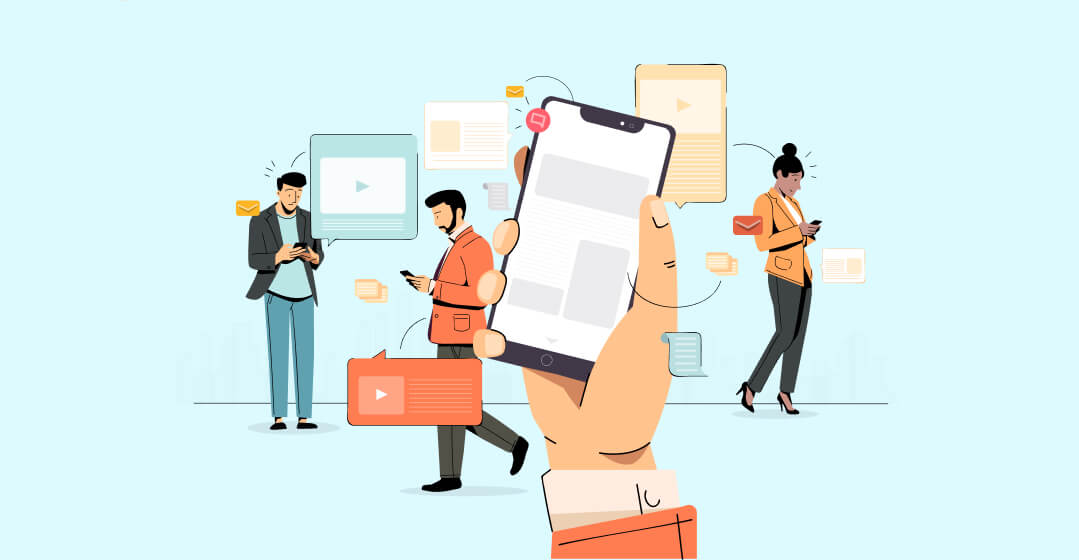 2. Too Many Smartphones Globally
According to reports, the year 2021 has witnessed a whopping sale of 1.53 billion smartphones. You can already guess the number and variety of smartphones used on the world forum.
It has created a problem for the app development agencies to overcome these mobile application development challenges since apps should run seamlessly on every device.
Thus, every application needs to be compatible with every mobile variant available. To ensure an application will work on every device, a business group requires extensive infrastructure, including a physical hub of popular devices and mobile app testing solutions.
Altogether, it can pose a sizable investment nightmare that startups may not be prepared for.
3. Device Fragmentation
One of the greatest challenges of mobile app testing is device fragmentation since the number of devices running an application increases every year. It poses a significant compatibility issue as app developers need to make sure that these apps can be launched across diverse OS and versions.
There are challenges in mobile application testing too because each OS has its respective UI patterns and objectives. Being the most reputable quality assurance company, our developers and QA experts conduct bug-fixing tests across all the existing platforms to ensure the app performs seamlessly and efficiently irrespective of their platform.
4. Different Screen Sizes
Smartphone companies design devices of varied screen specifications. Different variants of the same model have their screen sizes and resolutions to attract a wide range of users.
Thus, there's a need for applications to be built following each new screen specification launched in the market. Hence, it has posed a challenge for app development agencies since the screen size impacts how an app will appear on various devices.
Developers must now focus on the app's adaptability to diverse mobile screens, including adjusting and resizing different screen resolutions to maintain consistency across every device.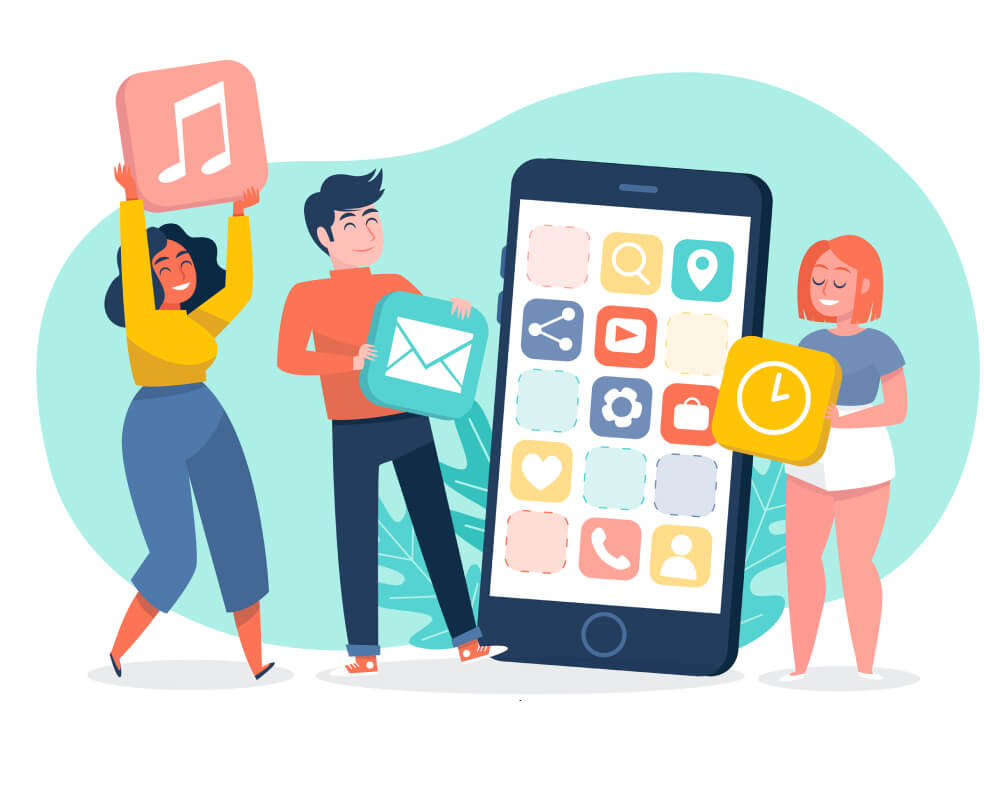 5. Different Types of Mobile Apps
Mobile application development has the power to bolster a business' brand image, bring in new users, and put forward an unparalleled user experience for existing users. Keeping that in mind, let's grab an eye at the different mobile app types.
Native mobile apps are built for a specific operating system. For example, if an app is built for Android, it won't work on any other operating system except Android. Native apps provide enhanced device-oriented features, rapidity and have superior efficiency.
It poses a major mobile application development challenge for software development agencies since they need to find ways to build an app that goes well with every device's native features.
Web apps are similar to native applications. But here, users don't need to download an app; rather, these applications are lodged within the website that users get to access via web browsers of their phones.
Web apps should perform excellently across all devices. Challenges of web applications are slightly different from mobile apps since web app development is a time-consuming process and often fails to perform on certain devices that can bring down a company's reputation, thus hampering revenues.
If you contact a top-notch quality assurance company, rest assured your app will perform seamlessly since their QA experts check the app on a wide variety of devices under different conditions.
These types of apps have the facilities of both native and web applications. They are similar to web apps in terms of design. Such apps have a lesser loading time and are easy to maintain.
Mobile app developers are responsible for making sure that hybrid apps do not lag on certain devices and their features are available on every device, ensuring seamless performance.
Make sure you choose a technology partner that can develop your app based on your business requirements, ensuring an unparalleled user experience.
6. Seamless User Experience
An app's success depends on how well-defined, contextually specific, and creative the user interface is. Contrastingly, making sure an application has all the required features sometimes makes it slow and bulky. Furthermore, the app runs a risk of performing amazingly well on some devices but not on others.
This directly translates to poor consistency and can thwart users from shifting devices when the time comes. It completely brings the user's expectations and experiences down to the dust.
The app development companies are thus always racing against time to make sure the user experience is not compromised. This has become a significant mobile app development challenge since below-par user experience deteriorates an organization's credibility.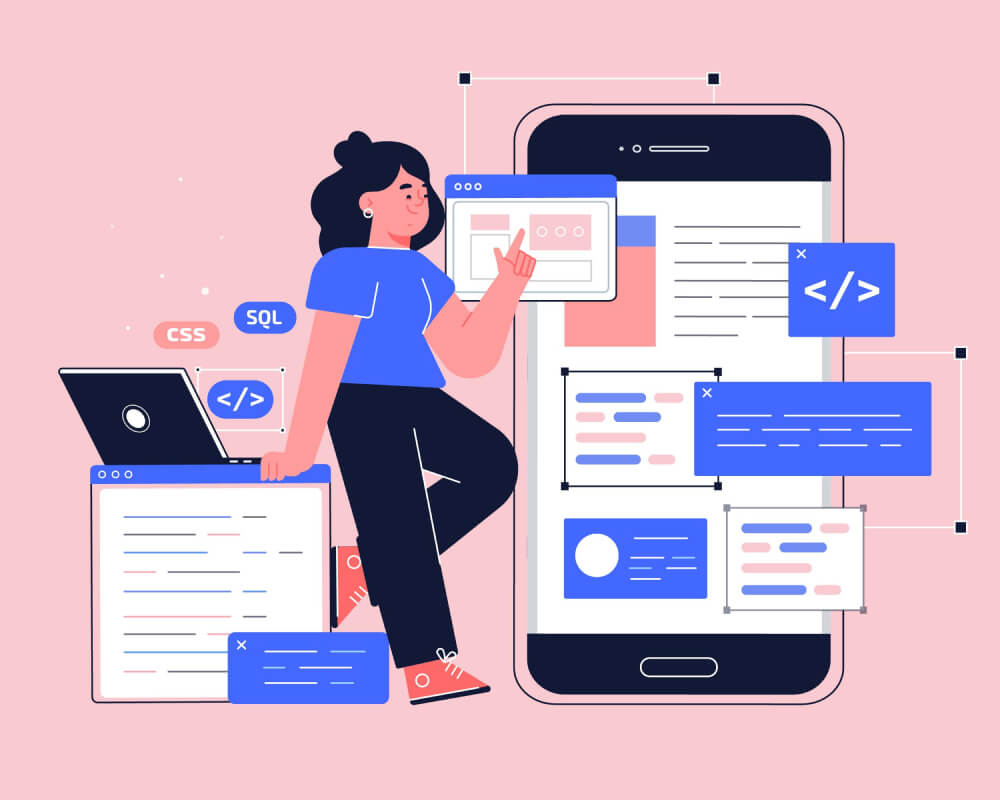 7. Security Concerns
Security concern is one such mobile app testing challenge faced by app developers today since lack of app security leads to manipulation, misuse, and several other unusual issues.
Since mobile devices can access the cache, they are more prone to breaches. Attackers can find and make an easy passage to extract private information via mobile apps.
Also Read: 5 Amazing Features That Make Retail Apps Stand Out
Heavy battery consumption is another challenge that app developers face. Poor or no authentication in mobile apps can invite hackers just like a moth to the flame.
Thus, choose a mobile app development company that provides robust encryption coding with a top-notch quality assurance team to ensure that the encryption works great and keeps hackers at bay.
The process is one of the most vital challenges of mobile application testing since QA experts have to run every possible test case to ensure the app is going from the encryption side. Let us tell you, if the application fails to interact with your end-users, your money and efforts will go in vain since users prefer data security more than anything.
8. Heavy Battery Usage
Heavy battery consumption is another challenge faced by companies today. It should be considered since a perfectly developed app should perform seamlessly on any device without draining the battery.
Sadly, in the past few years, we've witnessed a surge in applications that are hard on the mobile phone's battery. The mobile manufacturing companies had to provide stronger batteries to deal with this issue.
So, app developers must build apps that consume less memory or battery despite high-quality visuals and multiple interaction facilities.
9. Promotion and Marketing of the App
Marketing your application is the most crucial challenge. We've seen most of the app development agencies do not concentrate on marketing. Apart from being tech-savvy, they need to be business-savvy too, to win a client's attention.
These are the mobile application development challenges and goals that the marketers need to illustrate for application marketing.
How to make the application noticeable in app stores;
Selection of the best monetization model for the app;
How to ease the process of app installation;
How to engage users with the application.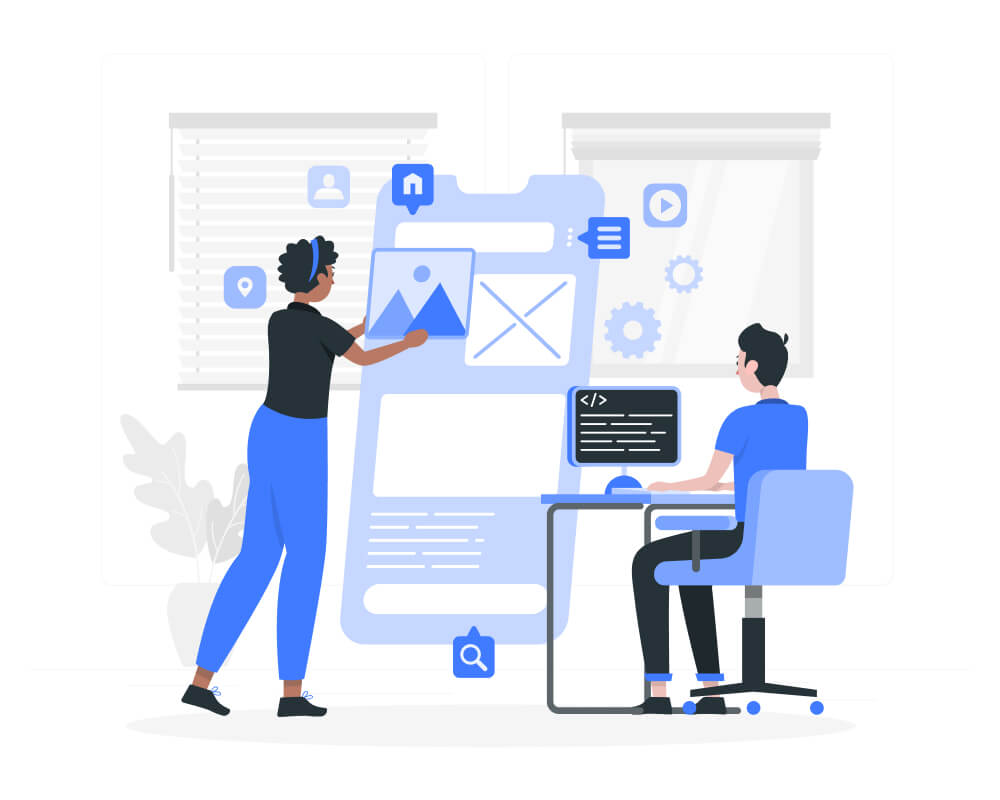 10. Customer Experience and Reviews
During the mobile application development process for a business group, app development companies should keep in mind that they are not developing the app for themselves but the users. This is a real mobile application development challenge since you need to take care that your users don't find any problems while navigating the application.
There are certain challenges in mobile app testing too, since QA experts need to test it rigorously so that users don't find it useless and post negative reviews on the app stores. In-depth application testing is important to soar high in the market as it impacts the app's performance and user experience.
The Key Takeaway
Remember, the road to building the most efficient mobile application is a rocky one. Still, you should keep in mind overcoming mobile application development challenges is a sure way to get the sweet taste of success. If you want your app to be a game-changer, you should work according to a particular plan and challenge your limits.
Further, if you're planning to take mobility to the next stage, contact Zazz, a leading destination for mobile and web development services, to how mobile applications are developed perfectly. Contact us to book a free consultation now.
Also Read:
Top Mobile App Development Companies in Dallas
Revolutionary Mobile App Development Trends To Look In 2022
Top 5 Cross Platform App Development Frameworks To Consider In 2022
UI UX Design And Development Services
Mobile Application Developers Chicago